By Feona Morrison
"I am who I am by God's grace, and His grace was not wasted on me – 1 Corinthians 15:10."
The foregoing was the Bible scripture recited by 22-year-old Guyana-born Kelly Hyles, who graduated yesterday from the prestigious Harvard University.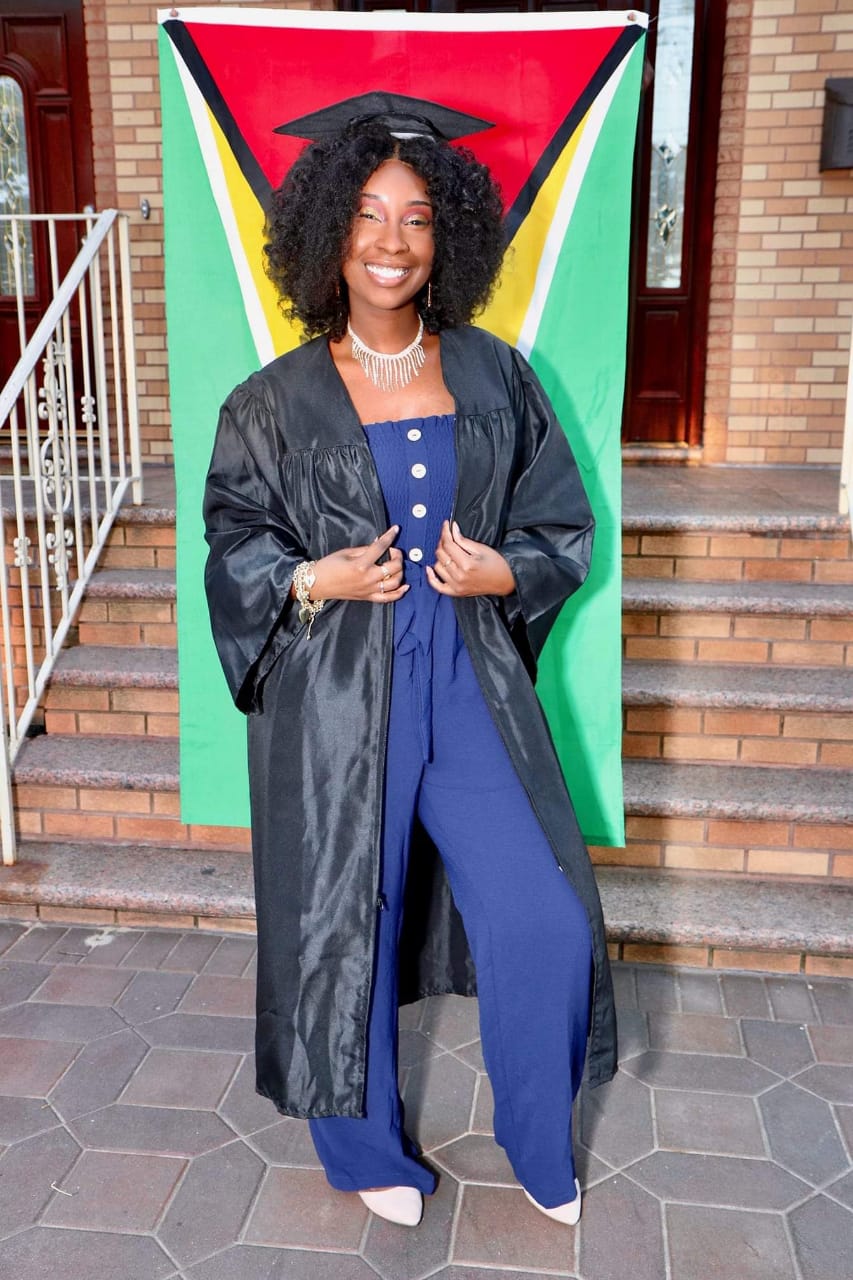 Originally from Vryheid's Lust on the East Coast of Demerara, Hyles, who migrated to the U.S.A with her family when she was just 11, graduated from Harvard with a B.A. in Human Developmental & Regenerative Biology (with Honors).
The young woman said that this achievement is for her parents, who left Guyana 10 years ago and have sacrificed so much so that she could have opportunities like this one.
Expressing gratitude, Hyles said, "I am beyond grateful for the love and support that I received throughout the years from my amazing brother, family, friends, and mentors. It truly took a village to get me here. Although this isn't how I imagined graduation, I remain thankful for life and look forward to properly celebrating in person."
Due to the COVID-19 pandemic, Harvard University virtually honoured the graduation of the Class of 2020 during which students were conferred their hard-earned degrees.
According to her, she has taken many steps towards actualizing her dreams since 2009, when she first stepped foot on a plane. And now, looking back at that little girl from Vryheid's Lust with an undying curiosity, Hyles confessed that she is so proud of the woman she has become.
"I am forever thankful for the opportunity to graduate from the finest university in the world and for all of the unforgettable experiences I've had throughout these four years," the Harvard graduate added.
Guyanese are known for stellar academic achievements, and according to Hyles,  this is only the beginning of her journey.
Back in 2016, Hyles, then 18, graduated from the  High School for Math, Science and Engineering in Queens, New York.
In fact, she was the Valedictorian. She elected to attend Harvard University on a full scholarship, after her outstanding acceptance to a total of 21 colleges.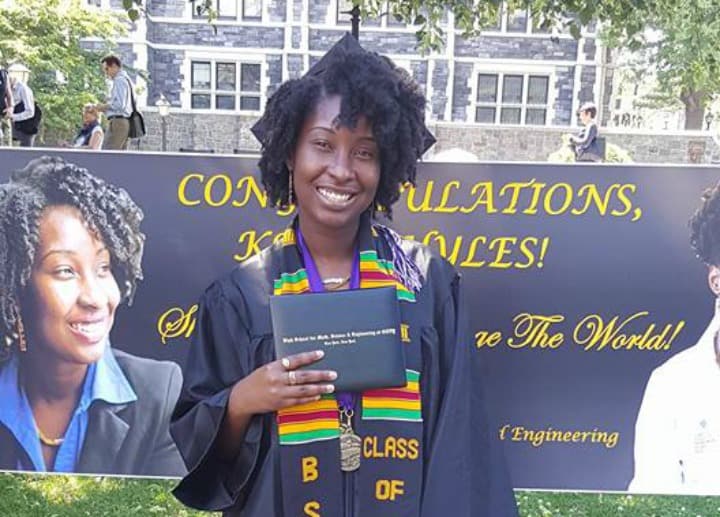 These include all eight top Ivy Leagues schools in the U.S.A; she was accepted to Harvard, Columbia, Dartmouth, MIT, Yale, Northwestern, Binghamton, Stony Brook, University of Michigan, and Princeton, and the list literally goes on.
During her Valedictorian speech, Hyles acknowledged the Black Student Union, which she co-founded.
According to an article published by Guyanese Girls Rock, she "gave a powerful tribute to some of the black victims of police brutality."
But not only that, the article reported that she also charged her fellow graduates, as they all head off to various colleges, to remember the sacrifices that were made from their distant forefathers, loving parents, overworked teachers and the bonds that were made.
In 2016, Hyles returned home to Guyana to celebrate her 18th birth anniversary on May 26, which coincidentally is the same day the nation gained Independence in 1966.
During her brief visit, she paid a courtesy call on President David Granger and First Lady Sandra Granger. She also visited several academic institutions, including the Vryheid's Lust Primary School, which she attended, to give motivational speeches.
Owing to her accomplishment, during that same year,  Hyles landed several TV interviews, among them being on CNN and NBC's The Today Show.