After deploying tear gas to the ceiling of an Atlantic Gardens home, members of the Guyana Police Force were able to arrest a man who reportedly slit the throat of a mother of three. The deceased has been identified as Sattie Singh. The Guyana Standard understands that the woman's children reside overseas.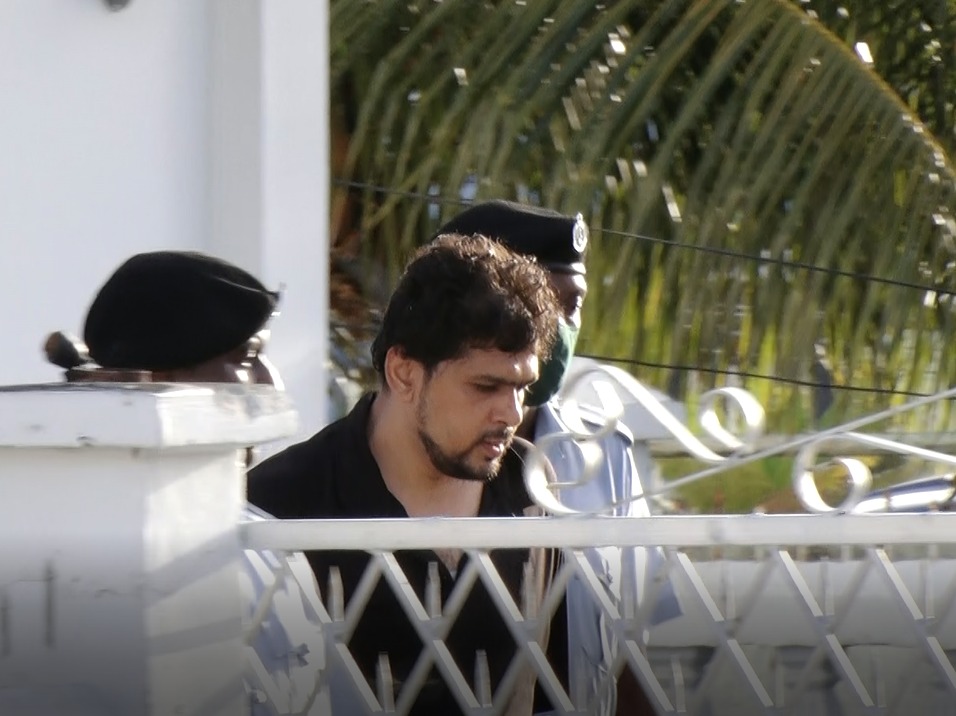 According to information received, the victim lived alone at her Lot 152 Atlantic Gardens, East Coast Demerara home. It was initially reported that the woman was killed by her husband. However, neighbours related that the suspect is not the deceased's husband but rather, an acquaintance who visited frequently.
A construction worker, Troy, who was working opposite the house, said that he heard the woman screaming for murder. When he ran to the gate, the woman asked that he call the police. Troy told the Guyana Standard that he was unable to enter the home to provide assistance as it was heavily grilled.
When contacted on the matter, East Coast Commander, Assistant Commissioner, Royston Andries-Junor said that the police received information around 15:00 hrs that a woman was heard screaming for murder. He said when ranks responded, they saw a man peeping from a window and asked the individual to exit but he did not.
After some time, ranks broke into the house and apprehended the suspect in the ceiling.