The United Nations (UN) System provided a quantity of items to the Ministry of Public Health to support the quality of stay of patients in coronavirus (COVID-19) quarantine facilities.
Reclining chairs, coffee tables, microwaves, electric kettles, tablets, and pillows with cases were provided in a two-part donation on 27 May, 2020 and 4 June, 2020.
Contributing agencies were the Food and Agriculture Organization of the United Nations (FAO), the United Nations Development Programme (UNDP), the UN Refugee Agency (UNHCR) and the Office of the UN Resident Coordinator.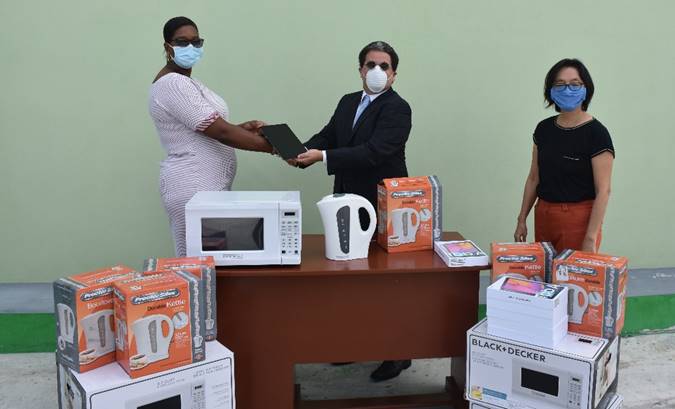 The donation is just one element of the UN's efforts to strengthen the capacity of health systems, led by the Pan American Health Organization/World Health Organization (PAHO/WHO), and supported by a number of other agencies.
Assessments to determine the nature and scale of further support required of the UN System, including socio-economic assistance, are ongoing.