An 81-year-old pensioner is now homeless after his lot 33 Barrack Street residence was engulfed in flames this morning.
Dhanhiram Haricharan known as Harry, a landscaper attached to the CGX Company, was returning from work when he discovered what happened. Haricharan said, "I left home 6:30 to go to work and I normally come back at 10:30, but only when I reach here almost at the entrance of the place then I realize fire wheel and then I realize the place on fire."
Responding to the scene, firefighters revealed that given the close proximity to the buildings in that area, firefighters were said to have worked efficiently and effectively to contain the fire from spreading to other buildings.
However, Head of Administration, Guyana Fire Service, Gregory Wickham further disclosed to reporters that challenges were faced by firemen as a result of electricity not being disconnected to the area in a timely manner.
"Their work was impeded a bit by GPL because we still had electricity flowing in the main and so we had to be calling back and forth until we get GPL to take the power off the area, but apart from that because of our training, the firefighters did well in maneuvering in their confined space because that's a part of our training. We are trained to maneuver in confined space under these circumstances and they did, " he stated.
According to information received, the fire started on the ground floor and quickly spread to the top floor.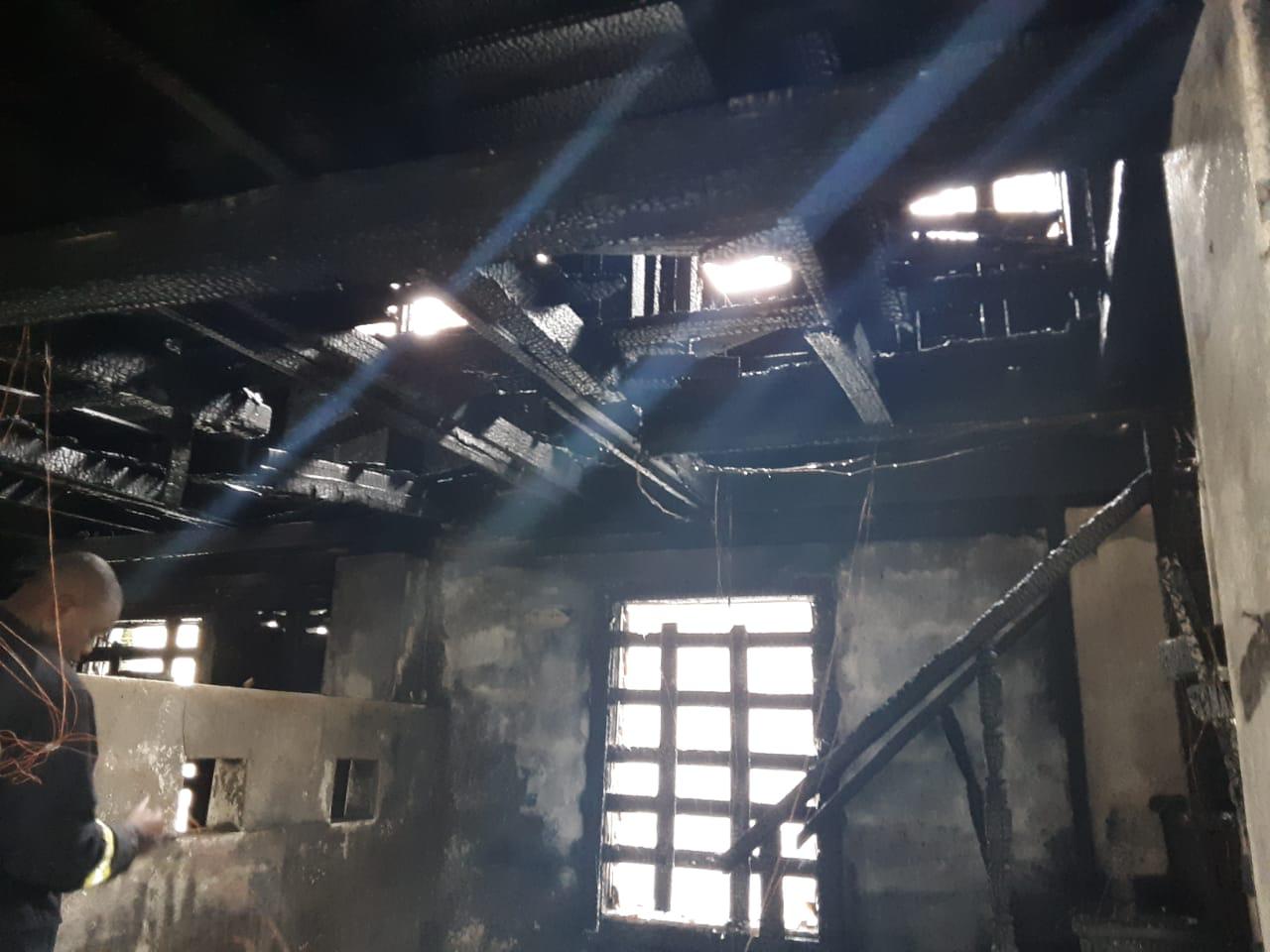 Haricharan, who has lived at his home for twenty-three years, lost everything and estimates his losses at 20 million dollars.
At the moment, he disclosed that he will stay with his son while he brings the rest of his children, who reside abroad, up to speed with what has happened.
Investigations are currently ongoing as to how the fire originated.