While the Chair of the Guyana Elections Commission (GECOM), Claudette Singh has shown immense patience in dealing with PNC-R renegade Commissioners and rogue elements in the GECOM Secretariat, attorney-at-law, Christopher Ram sought to remind that she has a duty to ensure her principal function is carried out: to hold and complete elections.
In a recent letter to the press, Ram said that Singh, as a retired Judge of the Court of Appeal, should not allow anyone, particularly a lawbreaker to embarrass her in the execution of her duties or even frustrate the execution of the work of the Commission. In this regard, he was referring to Chief Elections Officer (CEO), Keith Lowenfield who has tried on several occasions to prevent the inevitable declaration that the PPP has won the 2020 General and Regional Elections. Ram was keen to remind that Lowenfield is an employee of GECOM and not as he thinks, a constitutional office holder.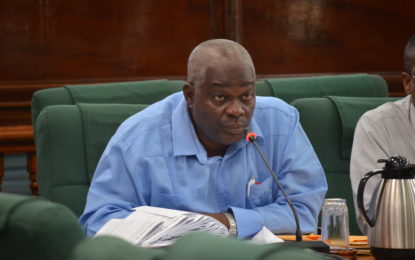 The lawyer also noted that his continued employment is subject to his contract and the Termination of Employment and Severance Pay Act. Ram pointed out that this Act provides for dismissal without notice where there is serious misconduct.
The transparency advocate said, "It is hard to think of anything more serious than Lowenfield's persistent attempt to subvert the Constitution and the Representation of the People Act (ROPA)."
Once he is terminated, Ram said that an acting Chief Election Officer should be named who should be requested to do what Lowenfield has unlawfully refused to do, thereby holding the country to ransom. He said that the receipt and consideration by GECOM of Section 96 of the ROPA report will allow the March 2, 2020 elections to be declared.
He posited that all that would be left to complete the process is for the Chair to arrange with the Chancellor for the swearing in of the new President. He said that Granger's tenure will then constitutionally come to an end and all authorities, powers, protection and allegiances associated with a lawful President will cease to exist.