One day after a fire gutted the Lusignan prison, some 284 prisoners are displaced, according to Prison Director Gladwin Samuels. During a virtual press conference this morning, Samuels clarified that disgruntled inmates deliberately set fire to the penitentiary after prison officers unearthed several contrabands, including marijuana, cell phones and rum.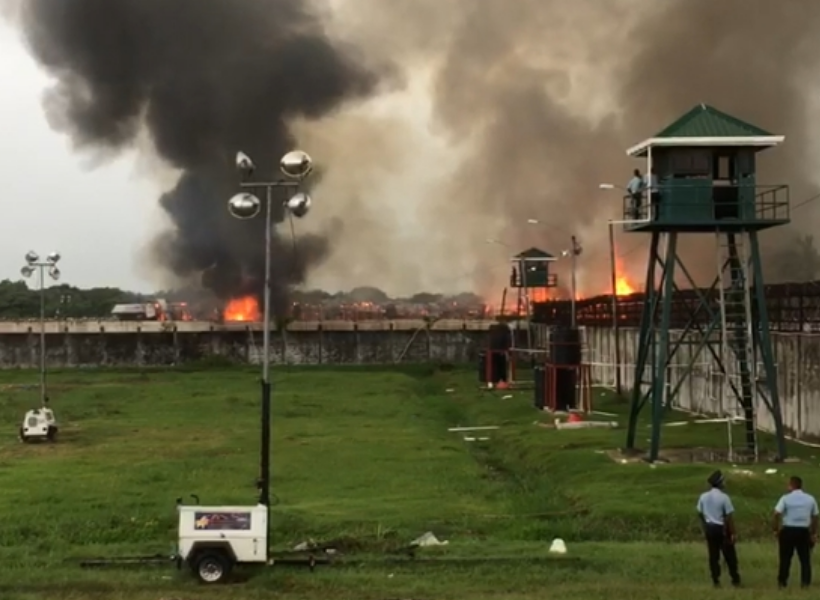 According to Samuels, the prison officer observed a prisoner with a parcel containing marijuana, a cell phone and a bottle of rum and seized the items.
Further, Samuels informed that the igniting of the prison also had to do with an inmate who is assigned to kitchen duties being assaulted.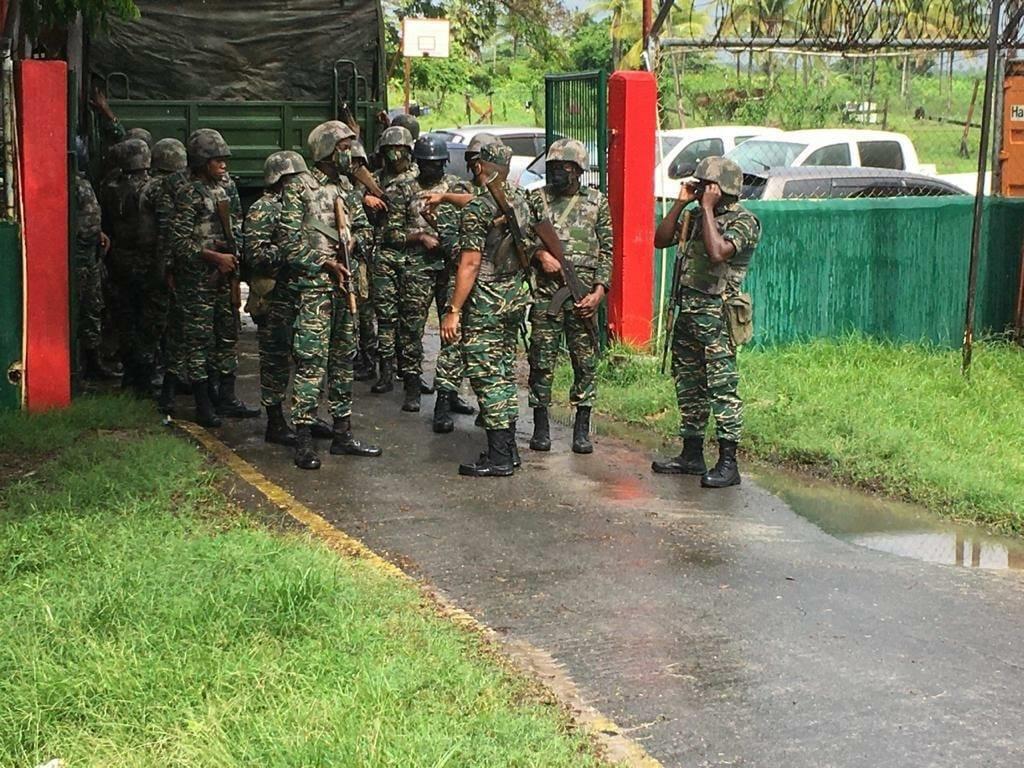 To ease tensions, he said that, that inmate was placed in the prison compound, but was assaulted again. These events prompted other inmates to behave in a hostile manner, demanding that the contrabands be returned.
Of course, prison officers did not budge to return them, so the inmates began destroying sections of the prison before setting it on fire.
All sections housing prisoners have been destroyed, Samuels told the media. As a result, 27 inmates will be transferred to the Georgetown Prison, 51 to the Timehri prison, and another 50 are being accommodated in the holding area at lusignan.
Samuels made it clear that the setting of the fire was not politically motivated. The prison director said due to the fire, a total of 11 inmates sustained injuries and two of them were taken to the Georgetown Public Hospital Corporation (GPHC), treated and sent away.
He noted that a number of prisoners attempted to escape but were all contained by the relentless efforts of the joint services; no prisoner was shot.
It was also disclosed that the prison officers with whom some inmates have grievances have been removed from the facility so as to ease tensions.
The fire at the Lusignan Prison comes three years after rioting inmates set fire to the Camp Street prison, resulting in the death of over a dozen prisoners.