Guyana's Foreign Affairs Minister, Dr Karen Cummings told the Permanent Council of the Organisation of American States (OAS) today, that the International community must exercise the same level of forbearance exhibited by Guyanese, as the political impasse in the country persists.
Accompanied by Guyana's Attorney General and Legal Affairs Minister, Basil Williams, Dr Cummings said that the international community must be patient, and not seek to "influence" the constitutional and legal processes ongoing in Guyana.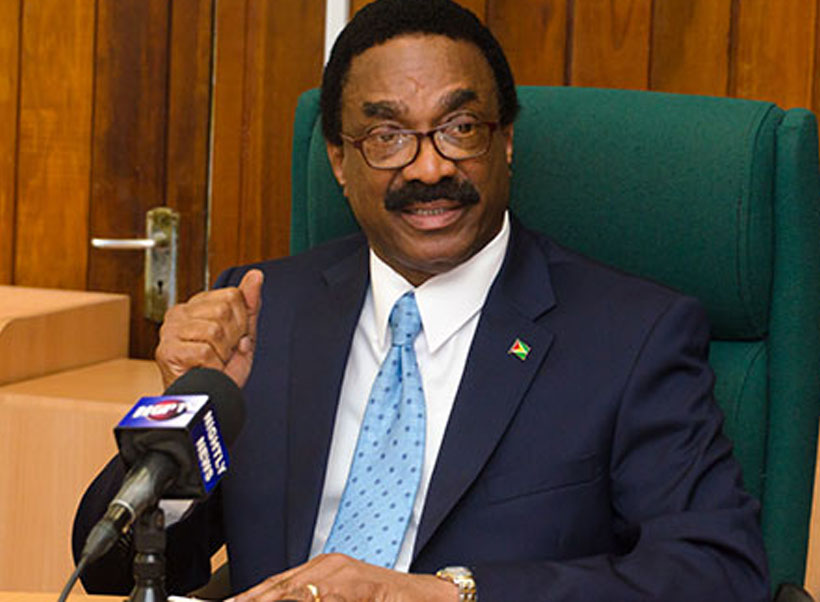 Claims of interference by foreign power have been part of the incumbent's retort to the scathing criticisms the party has received from the international community since the figures produced by the Region Four Returning Officer (RO), Clairmont Mingo, were found to be inflated in their favour.
The United States have already announced that sanctions will be taken against top government and electoral officials, whom they have accused of subverting the will of the people.
But Dr Cummings said today that there is no breach in the rule of law in Guyana.
The official said, too, that the Executive Branch of Government has never sought to interfere, influence, or direct the Guyana Elections Commission (GECOM) – which is the sole constitutional body tasked with the conduct of elections in Guyana.
She reminded the OAS of the High Court ruling yesterday, in which the Chief Justice (CJ) Roxanne George, said that the results emanated from the National Recount must be used in the declaration of the elections results. The incumbent has indicated that it will be appealing the matter in Guyana's Court of Appeal.
Minister Basil Williams, in his comments, said that such recourse is provided for in law, and that the citizenry and international community must remain patient.
He said that the "doom and gloom" picture being painted of Guyana internationally, does not reflect the true state of affairs.