Before oil production began last year,
even with the onset of the COVID-19 pandemic, the agriculture and mining sectors continue to demonstrate great resilience, according to the latest Caribbean Quarterly Bulletin that was prepared by the Inter-American Development Bank (IDB).
The report states that there have been signs of limited impact on the two sectors which represent approximately 16 and 14 percent of Gross Domestic Product (GDP) respectively.
With regard to the mining industry, IDB said it is expected to benefit from higher profit margins due to lower fuel costs and higher prices of gold. Globally, the price of gold increased from US$ 1,400 at the end of June 2019 to approximately US$ 1,720 currently, representing a 23% increase.
Despite the favorable financial conditions, the IDB was keen to note that the public health situation and travel restrictions have affected both gold and bauxite operations in terms of worker availability and private sector measures prioritizing the safety of workers. The financial institution also said that government authorities in the mining sector report expecting some impact, though the magnitude of the impact remains uncertain.
In agriculture, the financial institution reported an optimistic outlook for rice production, noting that falls in demand for rice in Europe have been offset by greater demand in the region.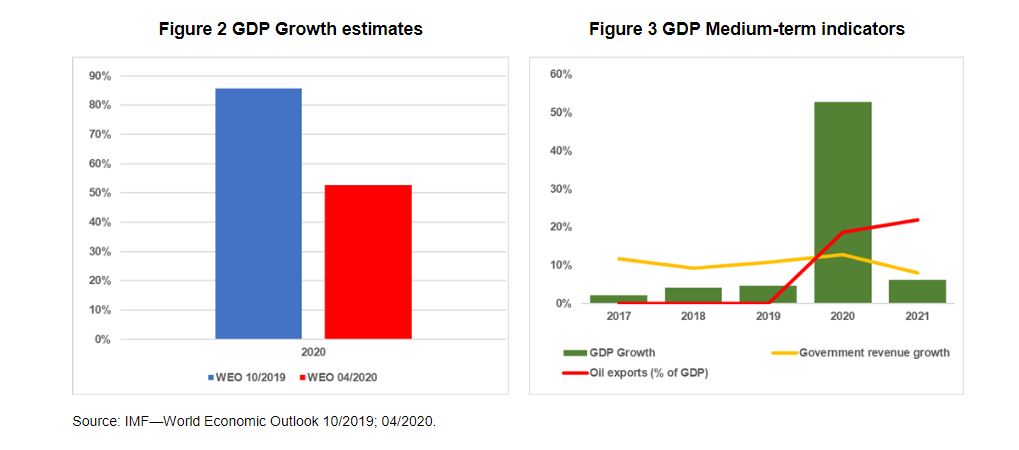 Guyana Standard understands that other sectors of the economy are expected to have varied outcomes. Private sector authorities it said, have reported that construction, retail retails and tourism have been negatively affected, while food manufacturing and fish production have not been significantly affected.