Whenever she finds spare time to glide her paintbrush across a piece of canvas, better believe she does. As a child, 18-year-old Shykah Persaud was rather creative, and still this day, she loves painting, drawing, etcetera. Persaud, who aspires to become a lawyer, does not have a specialty when it comes to her artistic side and confesses that she is willing to try anything. And though juggling a full-time job from which some of her earning goes toward savings for her legal studies, Persaud ensures that she dedicates time to painting beautiful and unique pieces.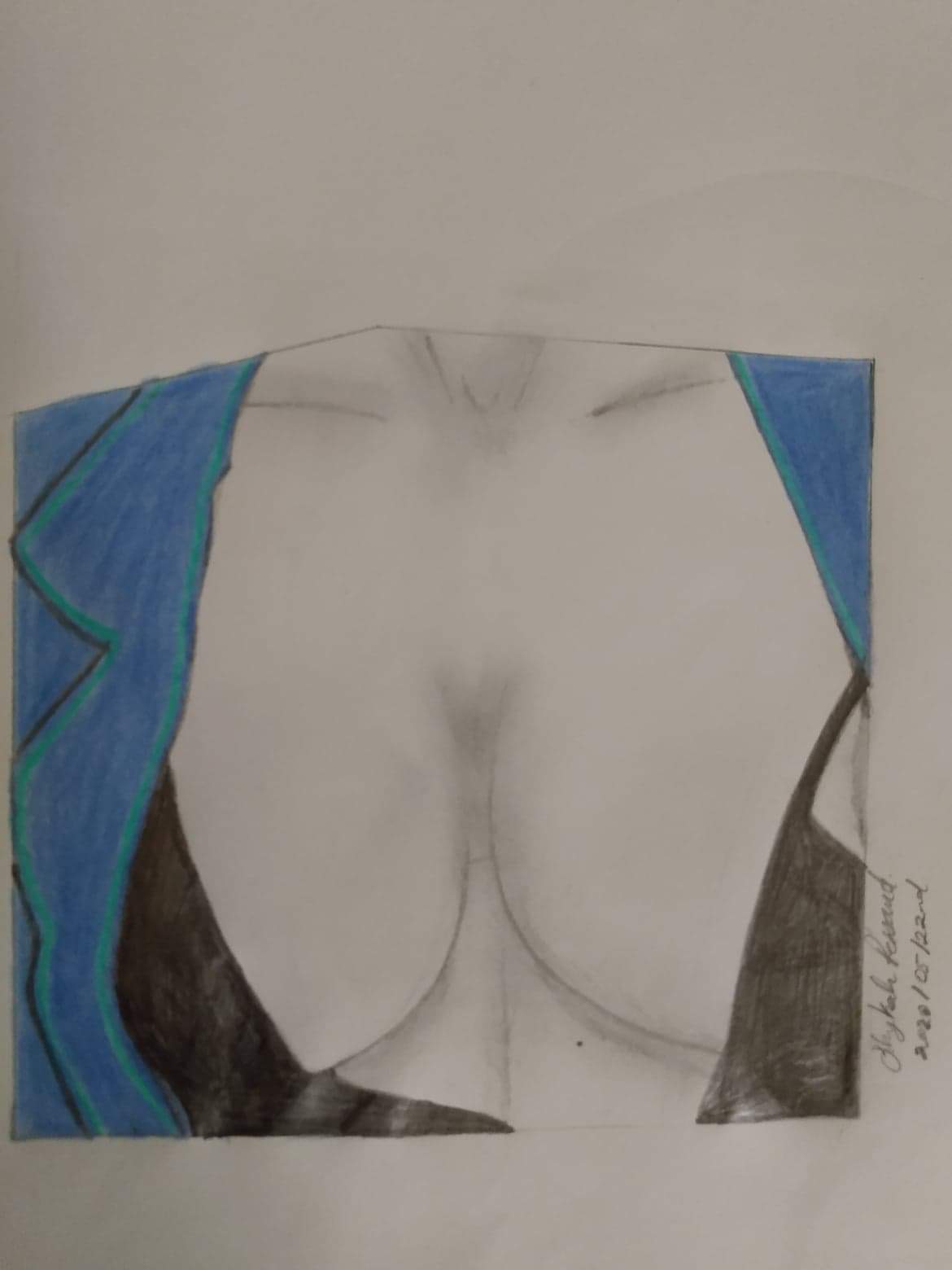 During an interview with this publication, the bubbly teenager related that while she has no formal education in the field, if given the opportunity to pursue such studies, she would take it. She confessed, "I love to paint. It makes me feel alive and kicking. I'd rather wake up every morning knowing that I'm doing something I love daily. This way, I'd actually have the motivation to get up and get stuff done. My friends and family are supportive of my art. And they make it known that they're proud of me. This contributes to me having the motivation to do stuff."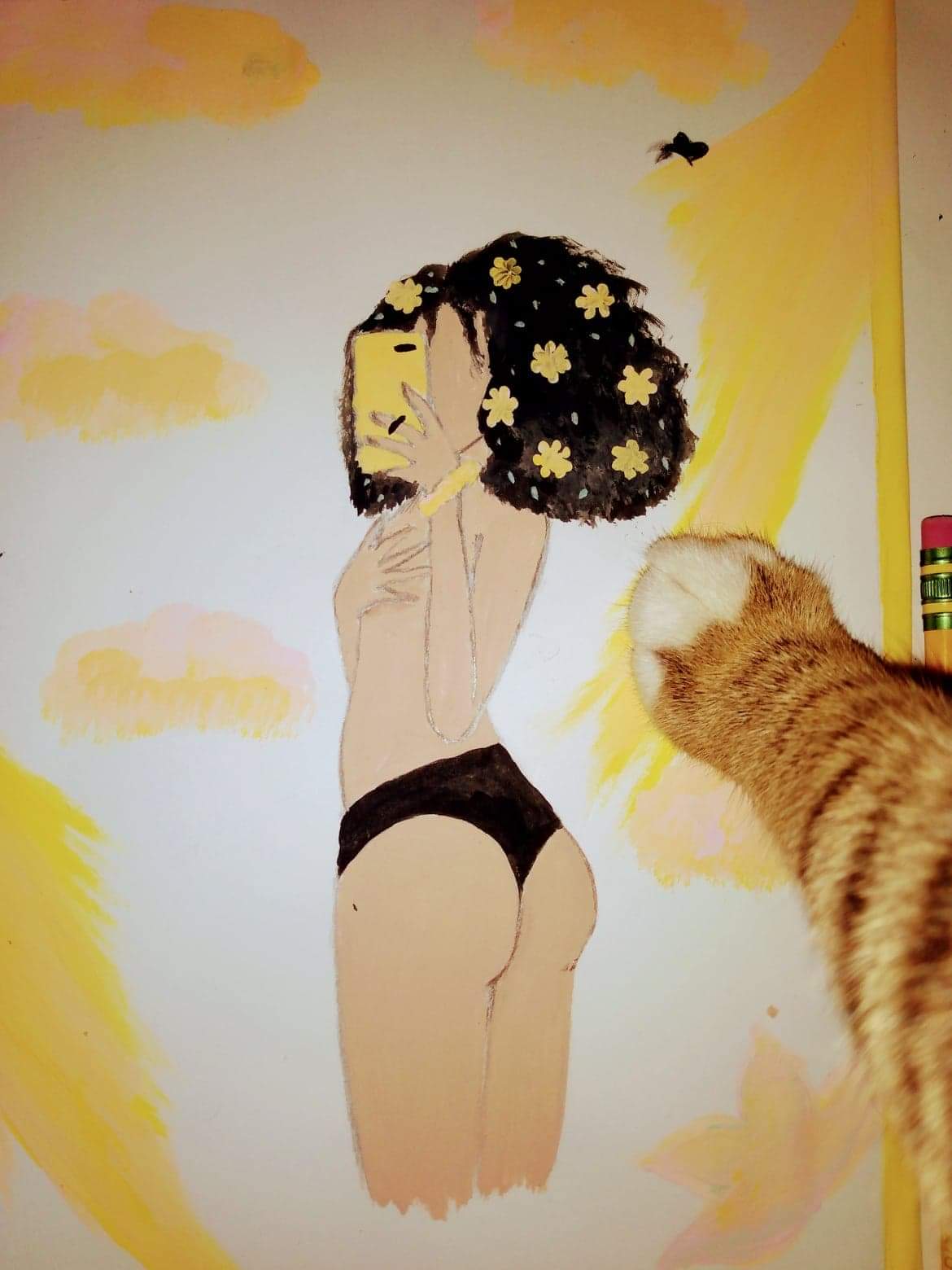 Reflecting on her upbringing, Persaud related that it was a complex one as her parents separated when she was younger. She said that she and her brother did not really have a stable place to call home as they were forced to move a lot due to circumstances beyond their control. But despite this, Persaud noted that the experience has been quite an adventure, yet exhausting. She spent most of her year at Kitty in Georgetown and Parika, East Bank Essequibo. "It's been tough; nevertheless, we had and continue to have good days and sunny days by the grace of God. Stuff seems to be getting better, and that's all that matters," she related.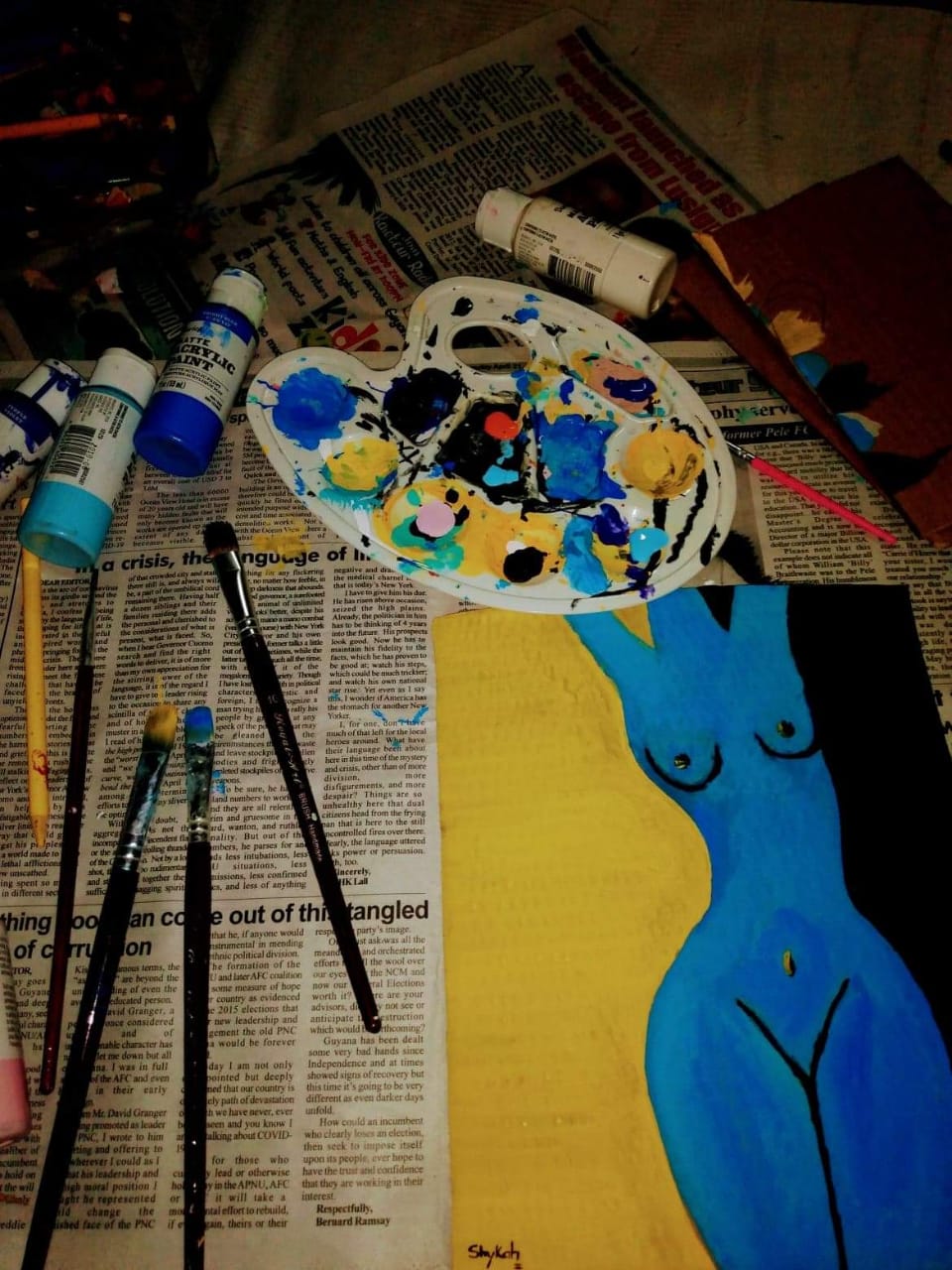 According to her, while growing up, she cannot remember having access to phones and other gadgets, so instead, she used painting to keep her company. Eventually, she pointed out that she began loving how the colours looked and how they blended and just how bright or dull or plain they were. Asked to outline where she draws inspiration for her work, Persaud revealed, "I get inspiration from everything. My emotions, my friends, their emotions, the environment, sometimes I would dream about things and jump up and sketch it out, so I don't forget. Also, Pinterest is a big help!"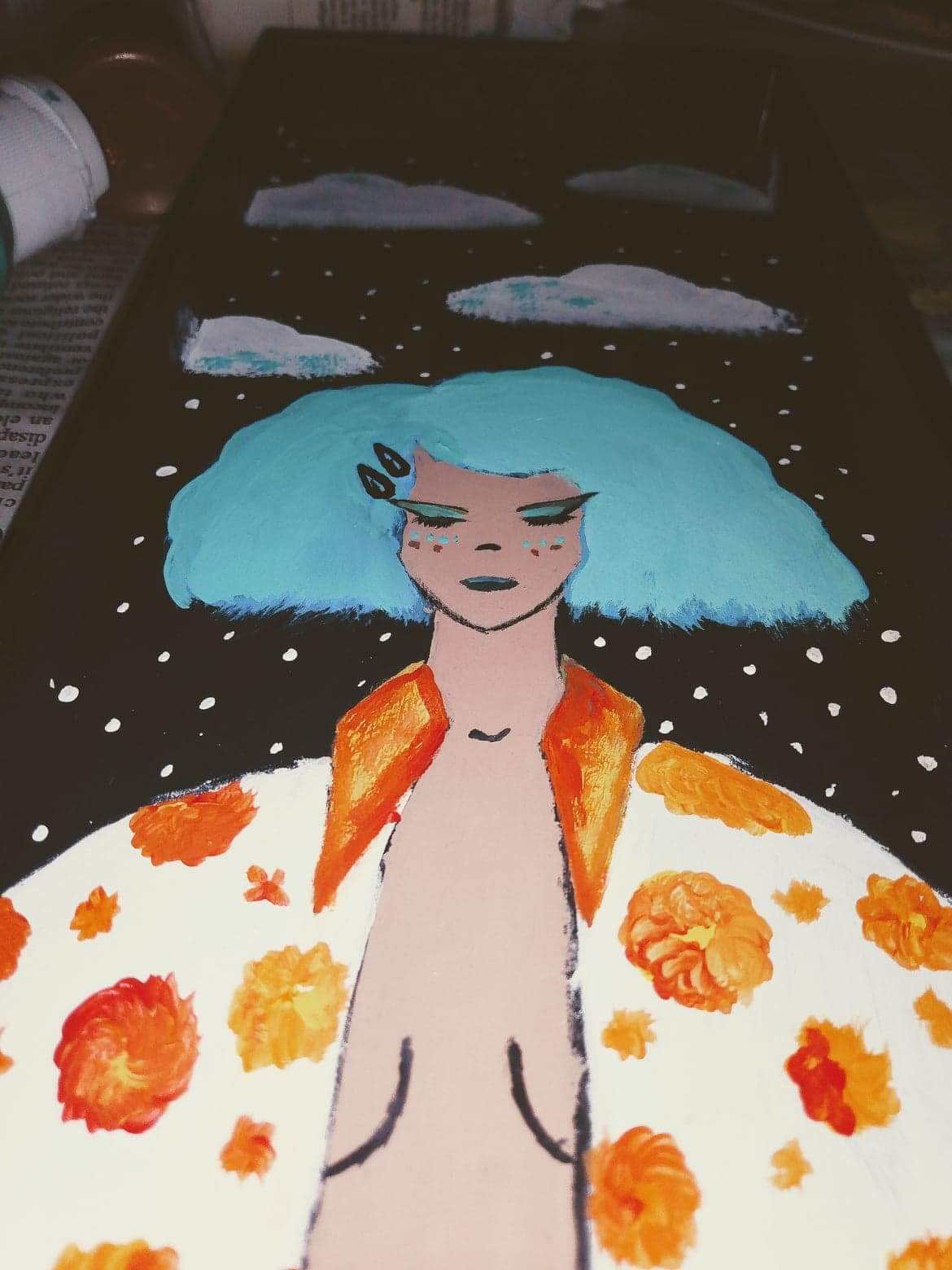 The young woman added that in terms of her painting, "I do everything and hope for the best. Because honestly, when it's planned, it's chaotic, especially if it drifts far away from the set plan." She noted that while she is an aspiring lawyer, she remains open-minded.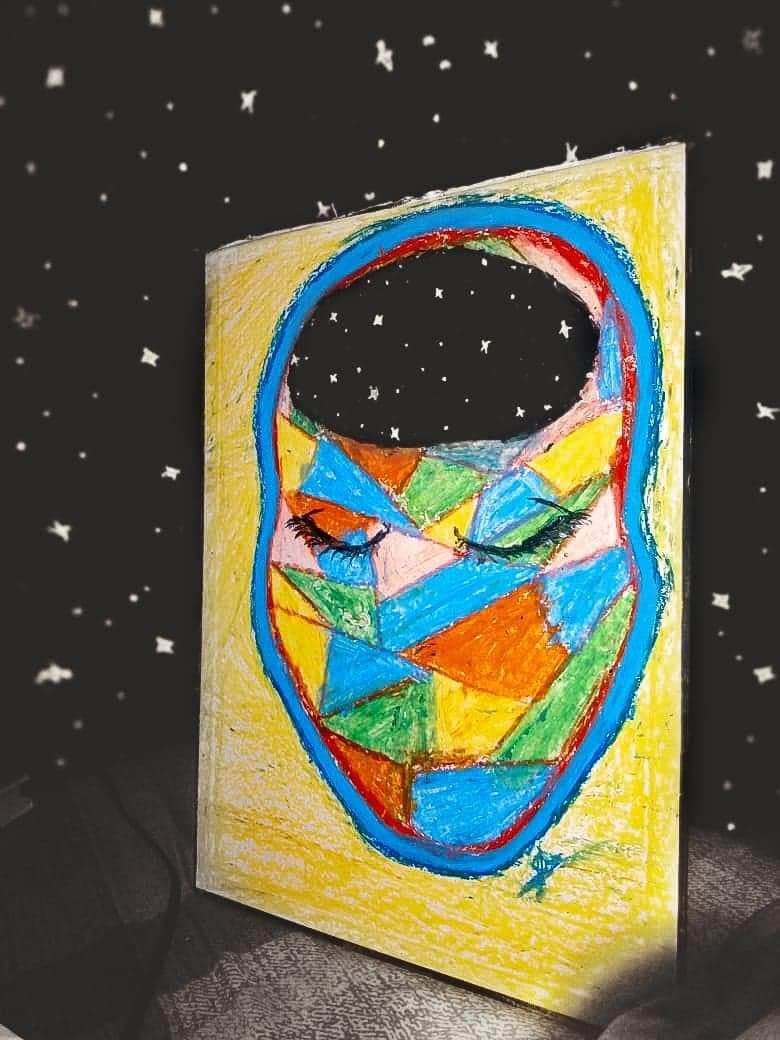 "I'm open-minded too. I have a plan, but at the same time, I'm going with the flow. This eases so much unnecessary pressure. Why this career? I didn't choose it. It chose me. I started looking at TV shows, and I love to look at documentaries and whatnot. And it spiked my interest, and I just wanted to know more."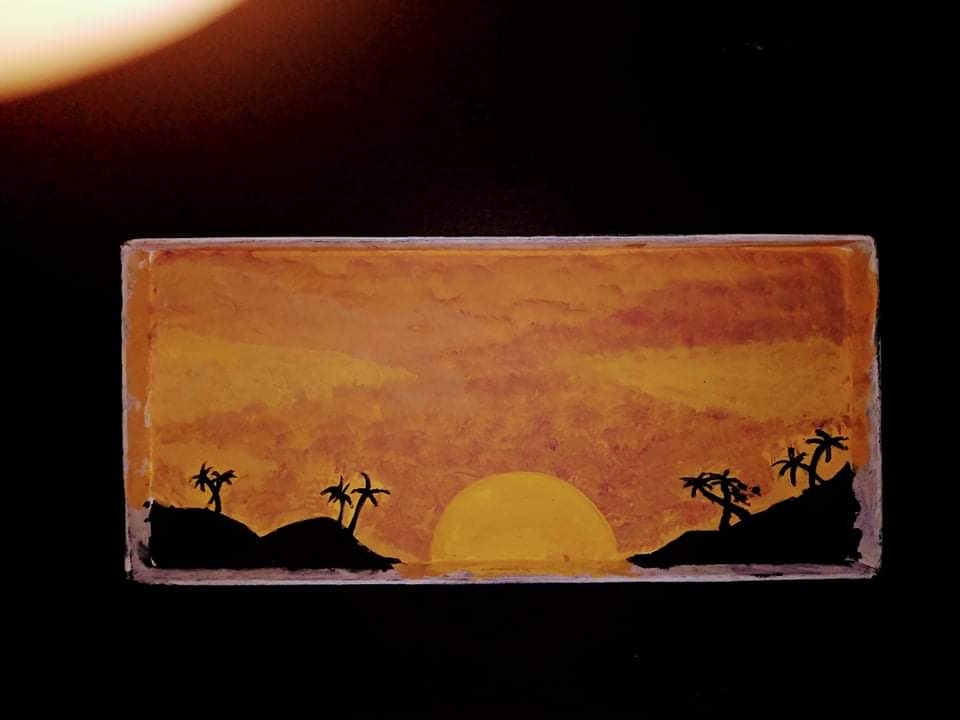 Persaud's advice to young upcoming artists is, "Just go with the flow. Don't rush; let the brush control you. No painting is perfect. All art is art. Don't throw away your scraps. (They come in handy). Watercolours and acrylic when mixed is just beautiful! You're amazing at what you do. Always be confident in your work." To keep up to date with her paintings, visit her Facebook page @ Shykah R. Persaud.