The Court of Appeal on today reserved its judgment in the case of the State v Devon Thomas and Randy Isaacs, who are challenging their conviction and 75 years jail sentence for the February 23, 2013 murder of Enterprise, East Coast Demerara businessman, Kumar Mohabir.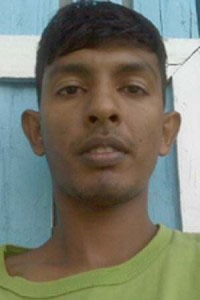 Mohabir was attacked by a group of intoxicated men who were armed with broken bottles after he went to collect a tent he had rented to his neighbours for the Mash Day celebrations. Mohabir died while receiving treatment at a private city hospital.
Following a Zoom hearing, Chancellor of the Judiciary Yonette Cummings-Edwards and Justices of Appeal Rishi Persaud and Dawn Gregory instructed the murder convicts' lawyer, Nigel Hughes to lay over written submissions within three days.
Assistant Director of Public Prosecutions Diana Kaulesar-O'Brien has three days thereafter to reply if necessary. The judges informed both lawyers that if there is no need for further clarification, the court will go ahead and rule.
Arguing that a 75-year jail sentence is unduly severe, Thomas and Isaacs have proffered several grounds of appeal in a Notice of Appeal. They contend that their conviction was unfair, and the sentence imposed too severe. The men argue that Justice Navindra Singh, who conducted their trial, made several errors in law—among them, failing to direct the jury to disregard and/or place no weight on the evidence presented relating to the identification parade.
On this point, they said that even if the prosecution's evidence of identification was taken to be true, "it was so slender a base that it was an unreliable basis for the conviction." Against this background, they contend that the judge failed in withdrawing the case from the jury, especially given the no-case submission their attorney had made, because of what they described as the poor identification evidence.
Among other things, the murder convicts are further arguing that the trial judge erred in law in his direction to the jury on how to deal with the inconsistencies and discrepancies that arose during the trial between the witnesses' testimonies. According to them, the trial judge committed another error in law in not adequately putting and/or explaining to the jury their defence.
Further, they argue that the trial judge erred in law by usurping the discretion given to the Parole Board when he stated in his sentencing when they would be eligible for parole. Justice Singh ordered that the men do not become eligible for parole until after serving 40 years behind bars.