U.S. Ambassador to Guyana, Sarah-Ann Lynch and the Deputy Chief of Mission are both getting the PCR diagnostic test and will remain self quarantined until they are cleared by medical personnel.
This decision was taken in light of the recent revelation that the Minister of Foreign Affairs, Hugh Todd was tested positive. All government ministers underwent tests yesterday.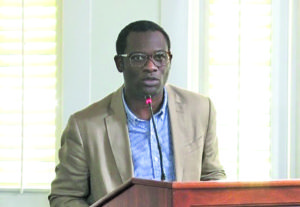 The U.S. Embassy said that it is committed to the protocols laid out by the Guyanese Ministry of Health with regard to COVID-19.