Superintendent of Police, Althea Padmore who serves as a Financial Investigator at the Special Organized Crime Unit (SOCU), holds a Master's Degree with honours in Business Administration that was signed by the President and Chief Executive Officer (CEO) of Ashworth College in 2015 even though the CEO has been dead since 2012.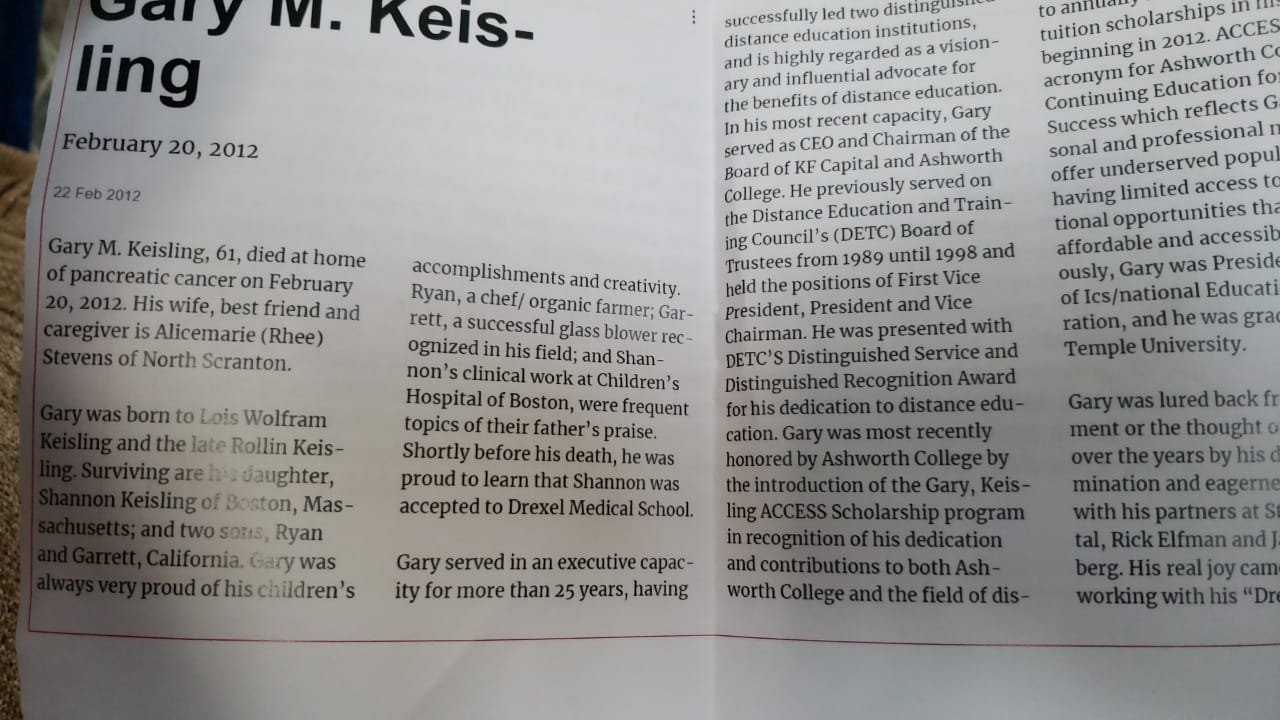 Padmore's certificate was also signed by Dr. Leslie Gargiulo, the Vice President of the American college. But Dr. Gargiulo had left the institute since 2014. Guyana Standard understands that officials who are looking into the matter, are deeply concerned after noting this, stating that the signatures on the document are most certainly forged. A closer look at the certificate which Padmore had submitted to secure the job at SOCU, also has the spelling of the year in which she received the certificate to be incorrect. The spelling of the year Padmore received the certificate says, "Twentieth day of June Two Thousand and Fifth-teen".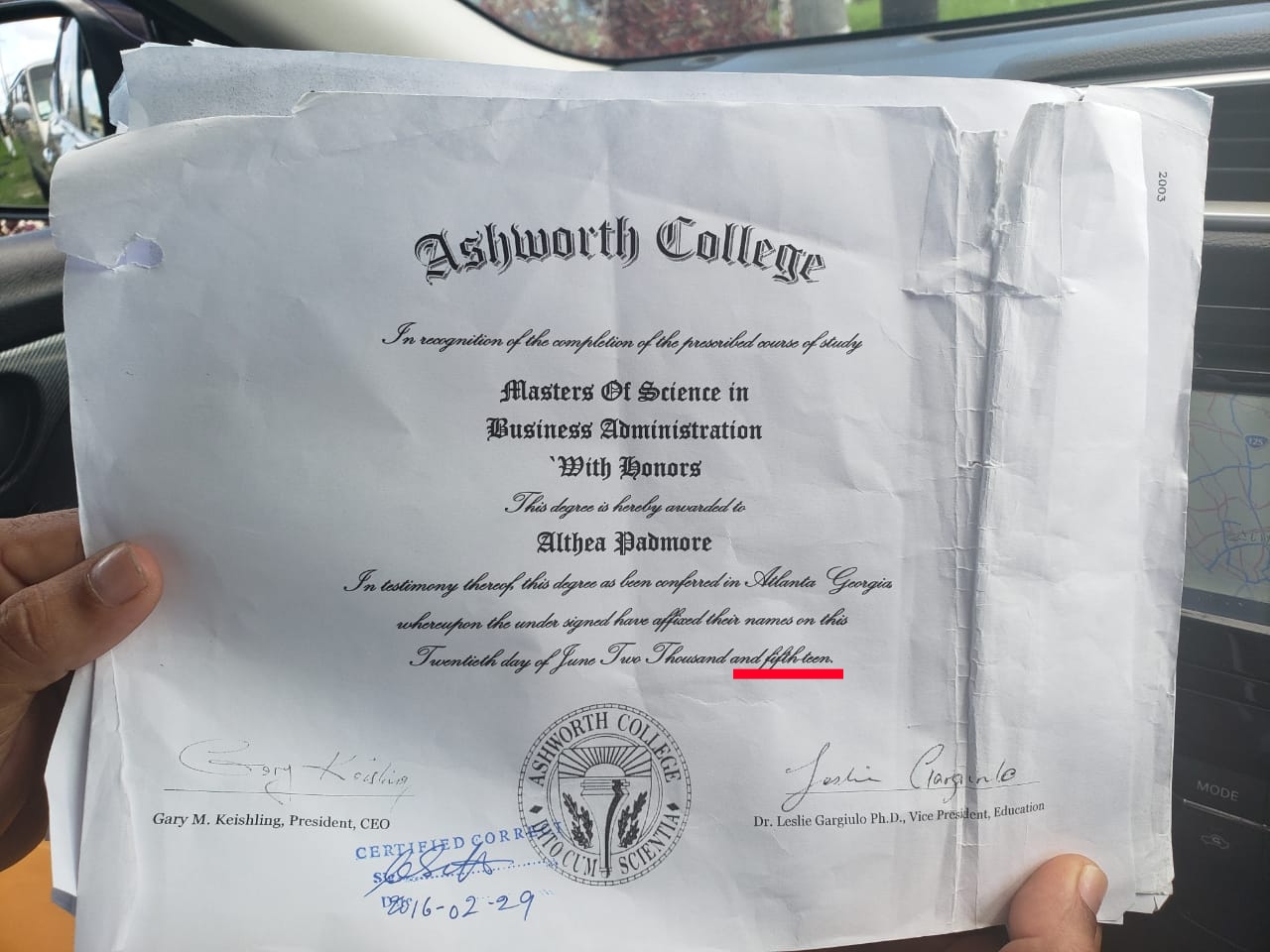 Padmore's contract with the government was renewed on May 29, 2020 and comes to an end on October 12, 22. As a Financial Investigator, she receives a salary of $468,563 as well as a scale A motor car allowance.