As a follow up to the visit and commitment made by President Irfaan Ali, the Minister of Culture, Youth and Sports, Charles Ramson Jr., today visited the community of Tiger Bay, Georgetown.

Minister Ramson was accompanied by the National Security Advisor, Gerald Gouveia, the President of the Guyana Football Federation, Wayne Forde, the President of the Guyana Basketball Federation, Michael Singh, the President of the Georgetown Basketball Association, Jermaine Slater, and members of the private sector.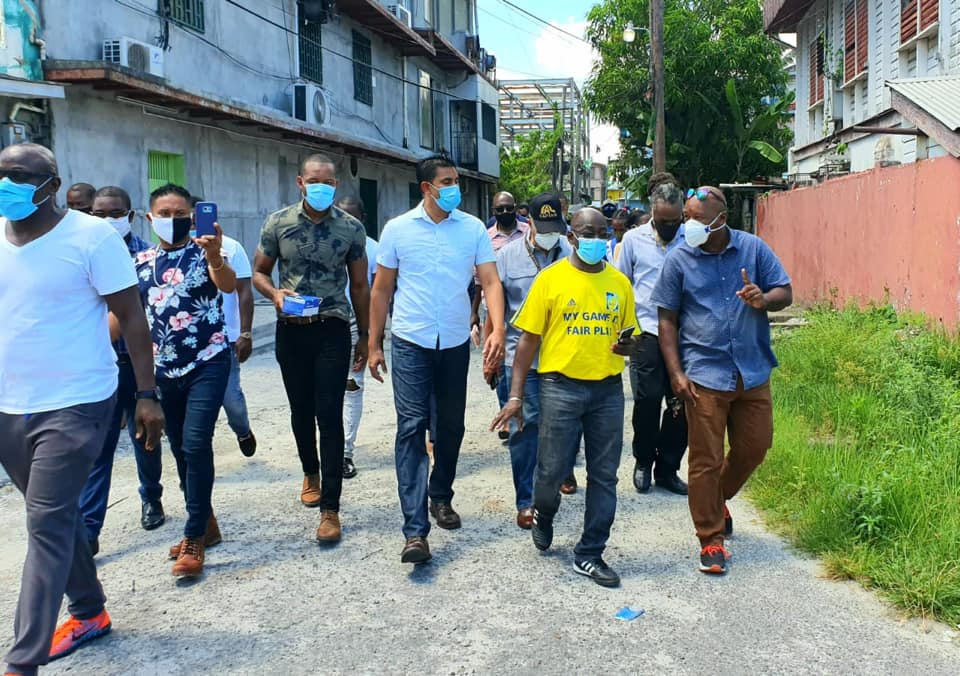 During the visit, the team distributed footballs, basketballs, other sports gear and masks to aid in containing the spread of Covid-19. In addition, the Minister discussed with the community the possibility of clearing an area for sports to be played. The team also used the opportunity to engage with the community and listened to some of the major issues affecting them.