Opposition Leader, Joseph Harmon says that his request to have access to agreements inked between the Government of Guyana (GoG) and the United States Government has fallen on deaf ears.
Harmon, during a press conference this morning, said that he had formally written the Head of State, Irfaan Ali requesting the information, and as of today, received not even a letter of acknowledgment.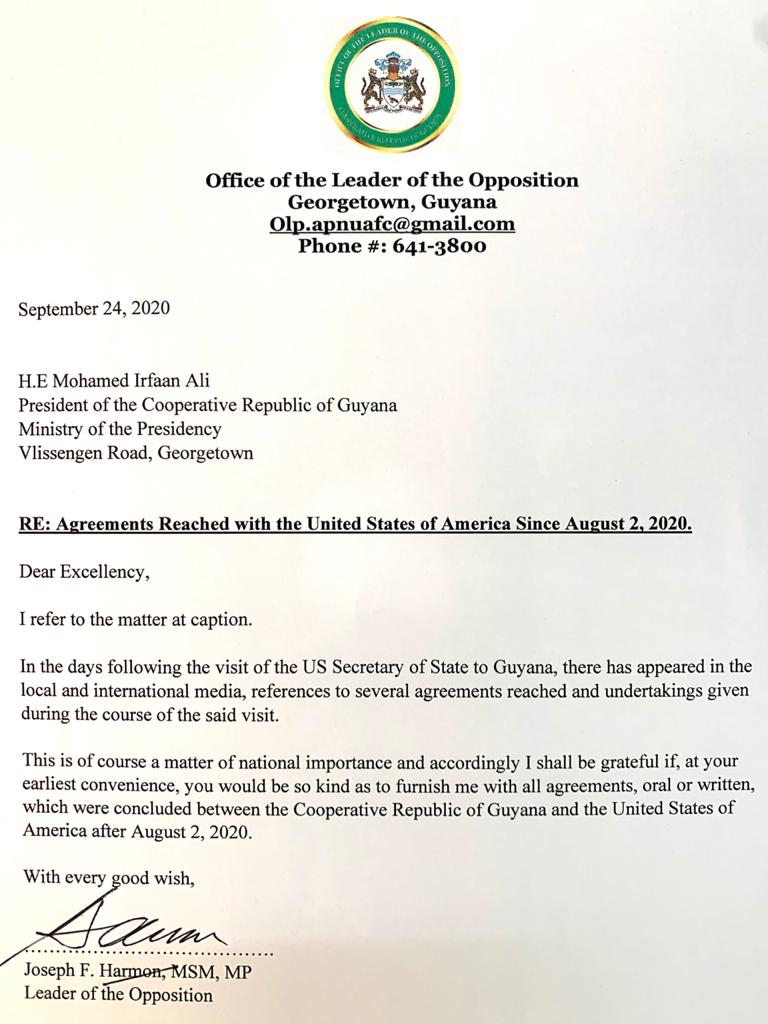 The leader said that this is another hurdle being imposed by the regime to disallow scrutiny in the Guyana's agreements with foreign States.
The request came on the heels of the recent visit of U.S. Secretary of State, Mike Pompeo to Guyana, during which atleast two agreements were signed.
One of accords include the Shiprider Agreement, which allows collaboration between Guyana and the US to stamp out illicit trade at sea.
The letter below is the missive Harmon claims he sent to President Ali.