Akeem Hartman is one of Guyana's finest portrait artists, and his work has taken social media by storm. At just age 20, he recalls being very passionate about the arts from as young as five and aspires to create animated movies and games one day.
The young artist is also confident about his work and is not only known for his astonishing portrait drawings. He also excels at creating leathercraft, sculpture, tattoos, colour theory, graphics, and painting.
He expressed, "I am one who is passionate about my different styles, especially drawings, leather craft and tattoos that sometimes I don't know what I am drawing but I draw. It is something I can't live without. It's my life."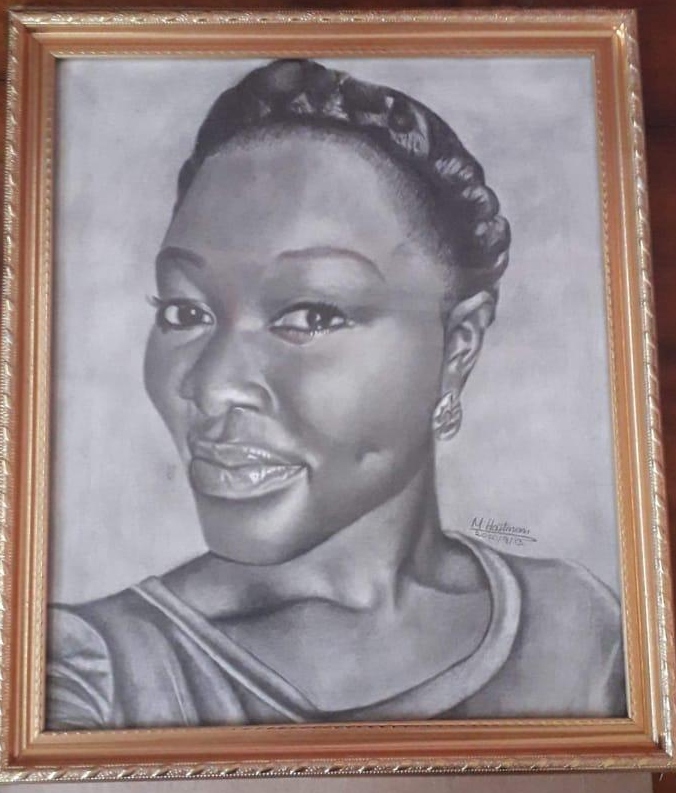 He further explained that his family is his biggest inspiration when it comes to designing new artwork. His mother, in particular, is very compassionate and wants him to be the best at what he does. Akeem also consults himself for new ideas and is self-motivated in pursuing his dreams. He attributes his success and fame to his family and friends.
In fact, he shared, "They are very supportive and encourage me every day. Whenever I post my work, I would often receive countless compliments. People would often share my work with other persons, some of whom I have done drawings for."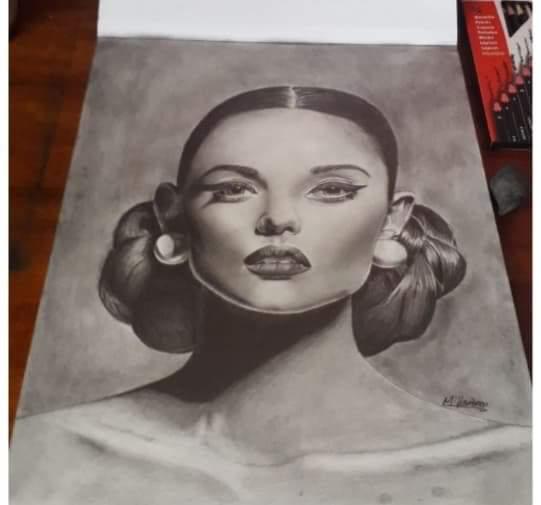 Nonetheless, he said that becoming a professional artist in Guyana has its challenges as the environment can be very competitive with limited opportunities.
"We do not have the financial support; we need the right persons who are able to set us on track and show us the pros and cons of it and how it can be beneficial."
Akeem once attended the E.R. Burrowes School of Arts and wished to complete his formal education when the opportunity arises. Regardless of these challenges, he wants to establish his own business in the near future and become a renowned animator. In addition, he hopes that his pieces inspire other upcoming artists.
He added, "I want aspiring artists to stay true to their dream and have a positive attitude about it. I have quotes that I love by Dr. Maya Angelo." Some of these quotes say: "I believe every person is born with a talent" and "You may encounter many defeats but not be defeated."
Apart from Maya Angelo, he admires late Black Panther Star Chadwick Boseman and was saddened to hear of his passing. He drew a portrait of him that has attracted and gained a positive response on Facebook.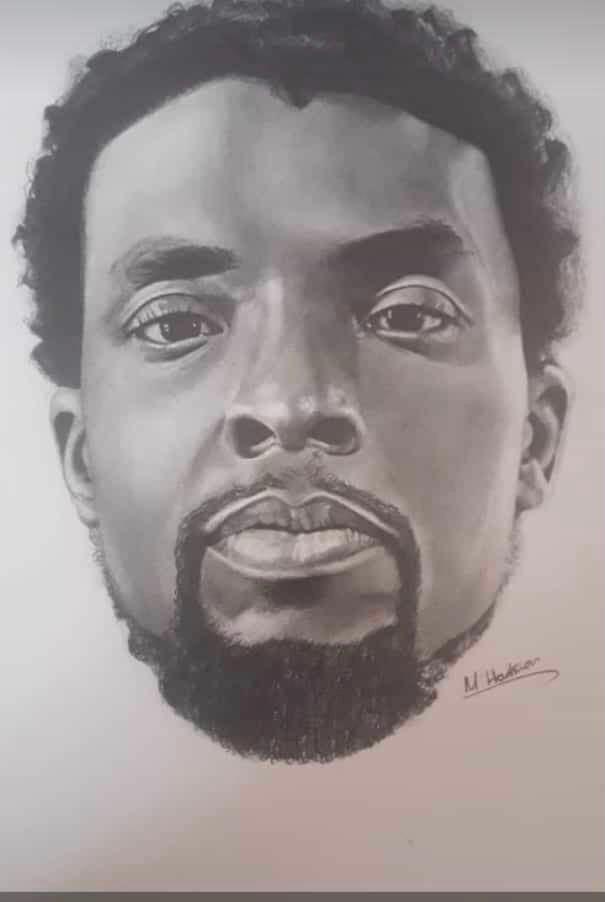 As a matter of fact, his reaction was, "First of all, let me say rest in peace to Chadwick, who had extraordinary talent. Sorry to see that he died too early, but his life made a difference. The feedback was great, and I did not expect it, but it is good to know that people acknowledge my work, and I am very appreciative and thankful."
Akeem has done countless other portrait drawings of other public figures such as popular Guyanese Journalist Gordon Moseley. All of his pieces can be seen on his business page on Instagram at portrait_artist_2. He can also be found on Facebook at Akeem Hartman.