Police  are investigating an incident which occurred about 21:15hrs yesterday on the Five Miles Public Road, Bartica, which claimed the life of 31-year-old, Deoraj Singh of Canal Number One.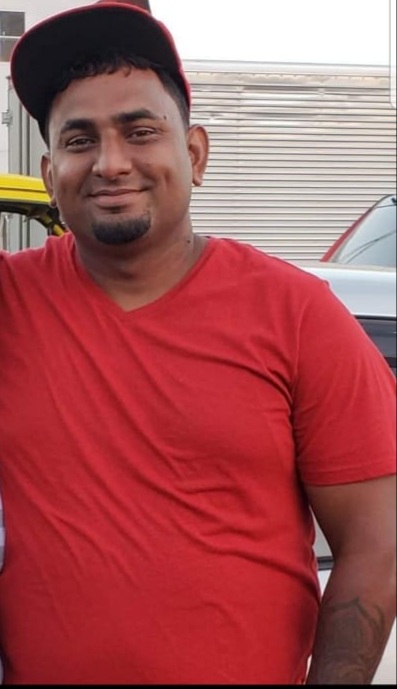 According to police, Singh who was the driver of motor lorry, GSS 2121, was in the company of two other vehicle operators: 54-year-old, Ramlakan Bishundial, the driver of GTT 226; and an unknown male, the driver of GNN 5974. The trio parked their vehicles on the public road and were imbibing at a nearby house.
Enquiries disclosed that after the men finished drinking, they proceeded to their respective vehicles, when they observed that Singh's vehicle was stuck in the sand.
As a result, the driver of Motor Lorry, GNN 5974, assisted by  pulling out the said lorry with a rope.
On completion, it was further alleged that the Singh came out of his lorry and was standing in front of it when GNN 5974 reversed and collided into him.
Singh was pinned to the front of his lorry.  He received abrasions to his face and body and in an unconscious condition.  He was picked up by Bishundial, and passers-by who placed him in a vehicle and transported him to the Bartica Regional Hospital where he was pronounced dead by a doctor on duty.
The driver of GNN 5974 fled the scene after the accident. Bishundial was taken into custody and a  DUI test showed that he was above the prescribed limit.
Singh's body is at the hospital's mortuary awaiting a post mortem examination. Investigations are ongoing.