The Public Works Ministry will conduct engagements with City Council to facilitate the repositioning of Stabroek Market vendors to facilitate the smooth flow of movement for vehicles and people. This was revealed during a ministerial walkabout today in the market.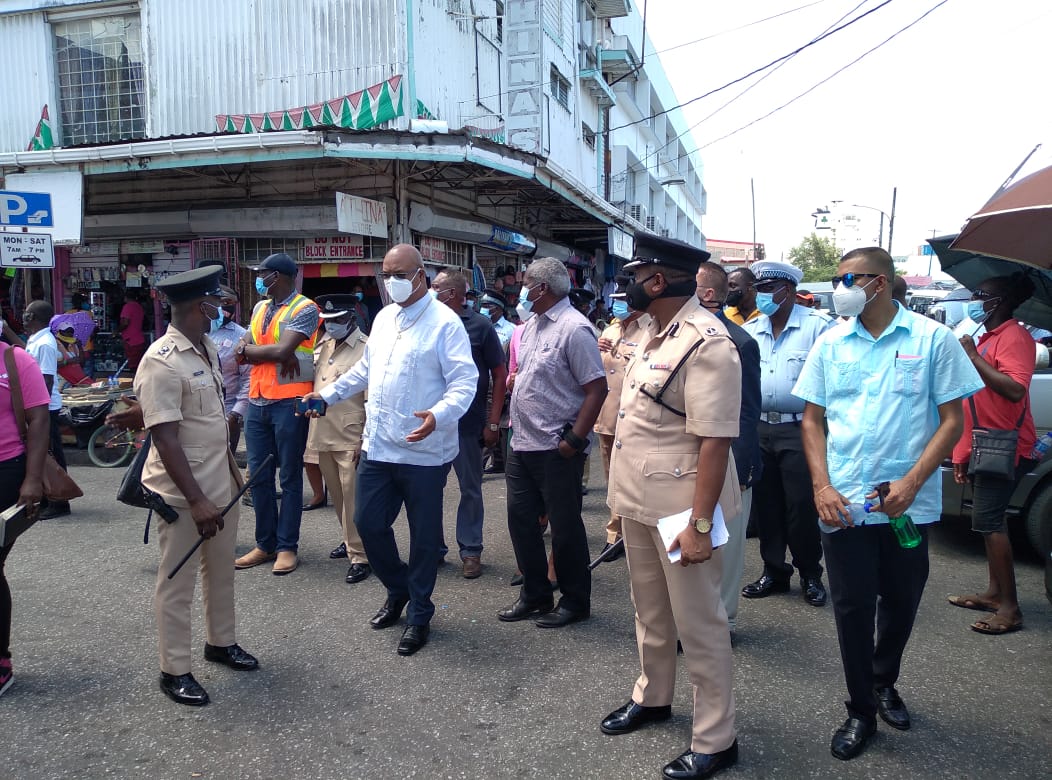 Public Works Minister, Bishop Juan Edghill, the Minister of Home Affairs, Robeson Benn, along with their technical staff visited the Stabroek Market and observed the systems in place.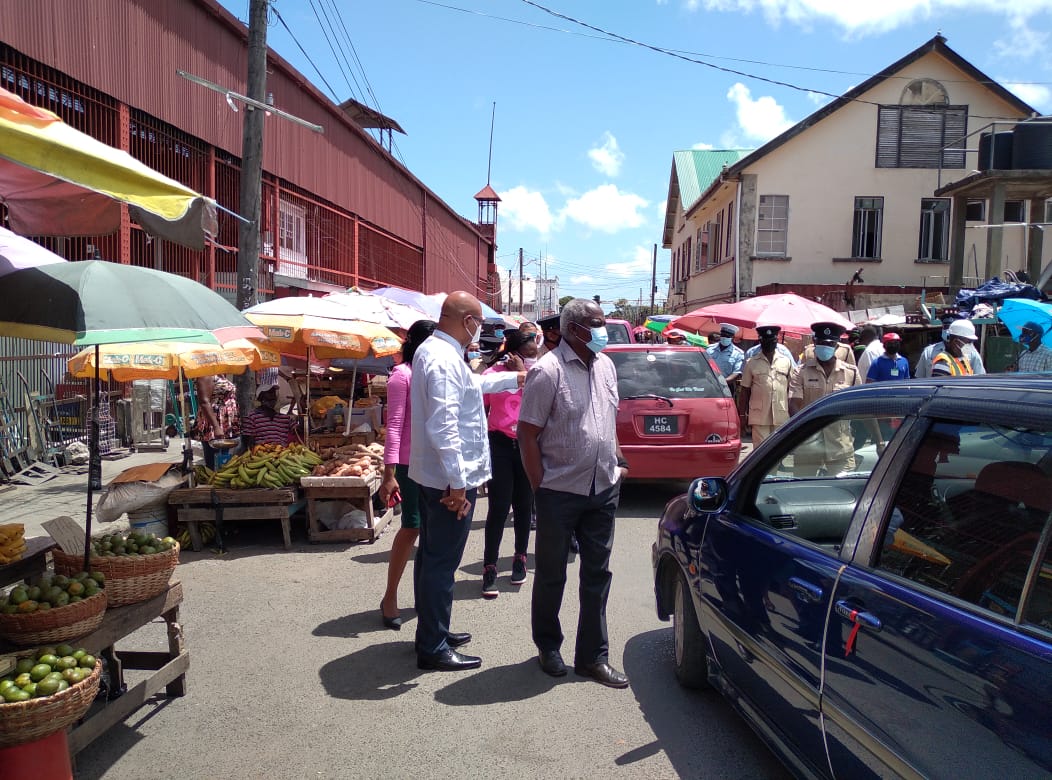 They inspected and observed the structure of business entities, especially as it pertains to drainage issues, congestion, garbage disposal, private vehicles parking in areas that are not regulated, blockage of fire service vehicles getting access to and from the station and the layout of vendors who are hindering the flow of traffic.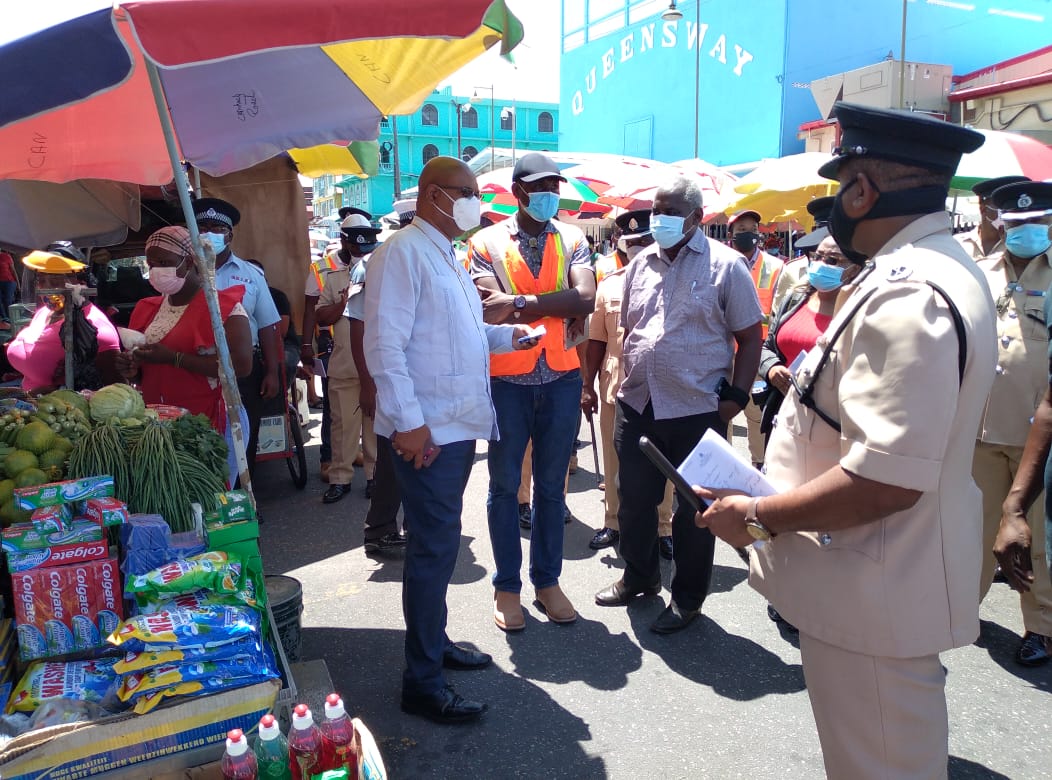 It was announced by Minister Benn that the city fire service department will begin washing of the tarmacs and bus parks over the weekend in the vicinity of the Stabroek market, while the Ministry of Public Works will commence patching of the roads and painting clear demarcation lines for bus lanes and travel lanes.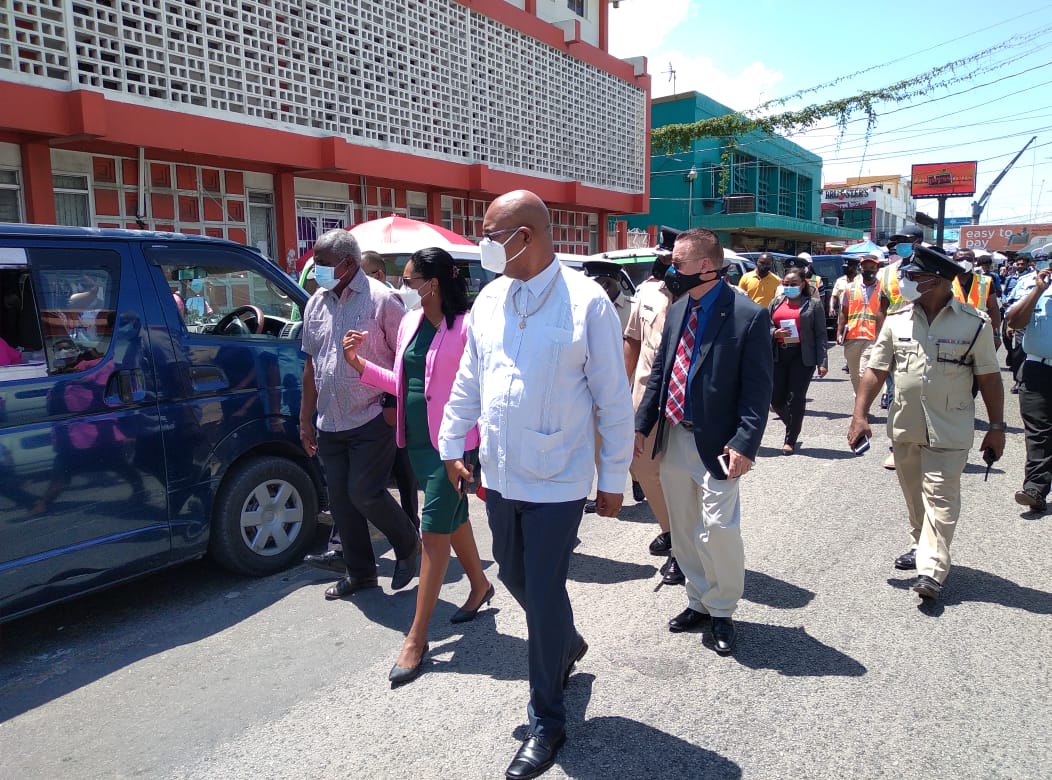 According to Minister Edghill, this will ease the congestion and vendors impeding on the roadways to hinder the flow of traffic.