The Inter-ministerial Task Force set up by President Irfaan Ali, is currently on the ground assessing flooding in the Capital, Georgetown. The team is headed by the Ministry of Local Government and Regional Development (MoLG&RD). The City Engineer is with the team, along with officials from the National Drainage and Irrigation Authority (NDIA) and the Ministry of Public Works.
According to the MoLG&RD Minister, Nigel Dharamlall, all drainage and irrigation systems are up and running, and citizens can be assured that the water will recede "as quickly as possible".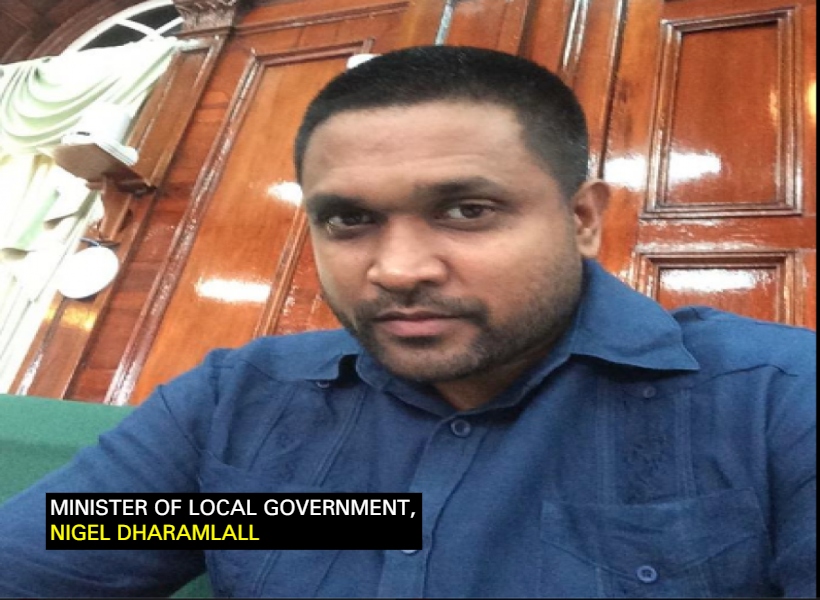 He did, however, express disappointment with the inadequacies of drainage and irrigation mechanisms in the City, despite the millions of dollars that were allocated for the enhancement of these systems within the last couple of years.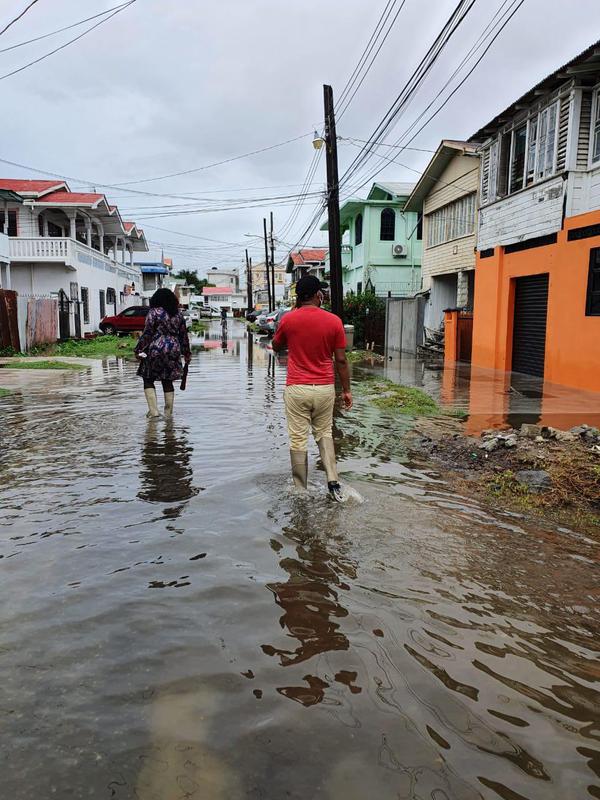 "[L]ots of resources were poured into the City over the last few years, and I had expected that the work that ought to have been done with the millions of dollars that were poured into the city, that this situation would not have been to the magnitude that it currently is. Nevertheless, what we have before us we have to deal with. We have the total support of the government to make sure that the water recedes as soon as possible, and that there is no significant damage," the Minister said.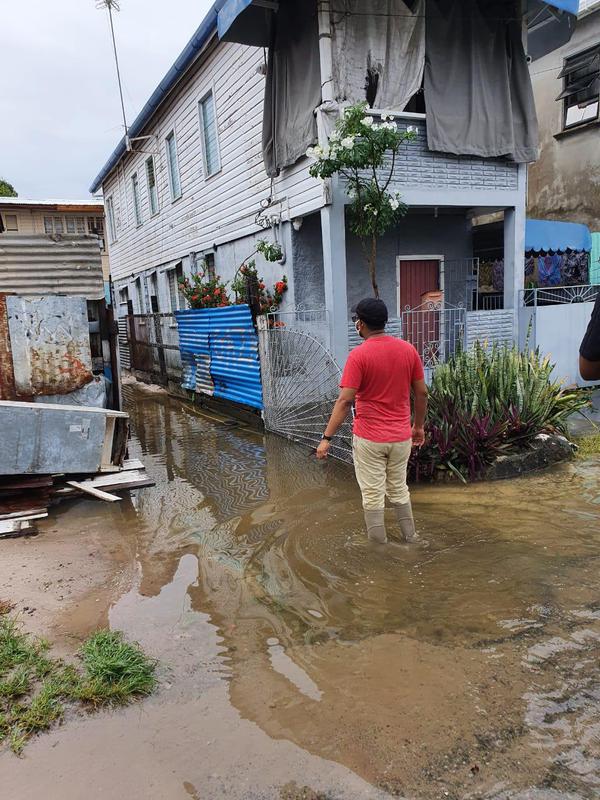 He noted that his colleague ministers are also visiting other regions throughout Guyana to get an idea of the situation on the ground. He revealed that Region Five (Mahaica/Berbice) suffered severe flooding within the past few days, however, the task force was able to "get the situation under control".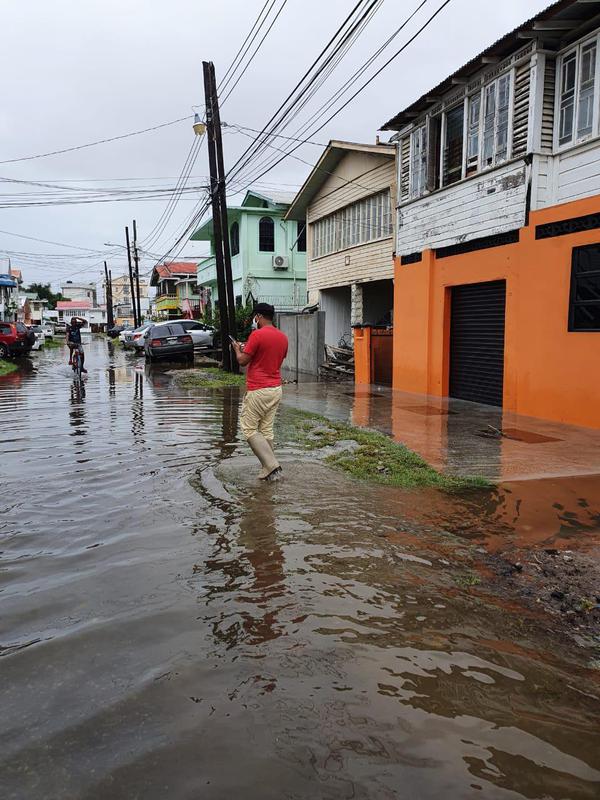 Yesterday, the Regional Democratic Councils (RDCs) of Regions Five, Six (East Berbice/Corentyne) and 10 (Upper Demerara/Berbice) made interventions to reduce flooding in those districts.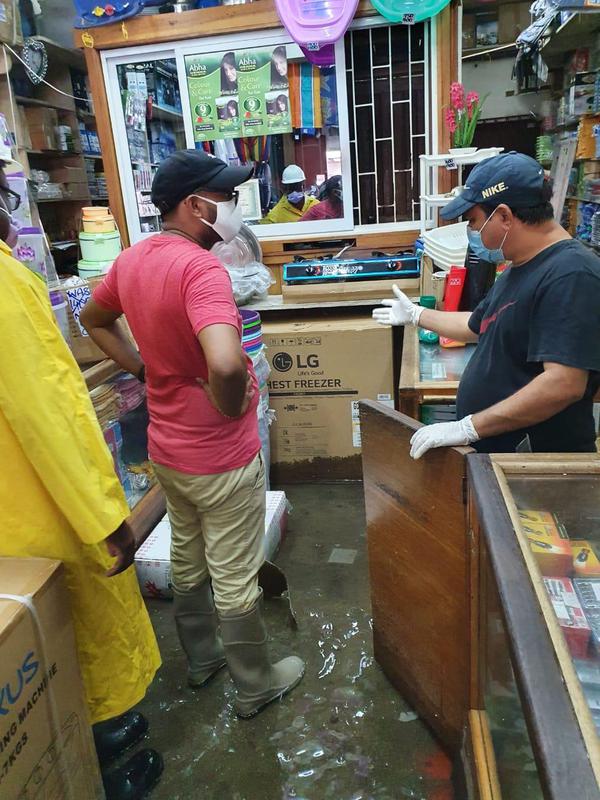 Over 100 households were affected in Region 10 and 250 in Region Five.
Minimal loss of cash crops was reported in the Regions Five and Six.
Dharamlall said that the Civil Defence Commission (CDC)'s Regional Disaster Management Committees have been activated and are on standby to assist should the situation worsen in the coming days.
The minister reported that the hinterland regions have not experienced flooding.