Vice President, Bharrat Jagdeo says while the People's Progressive Party/Civic (PPP/C) wants Local Government Elections next year, persons whom he described as "criminals" must be removed from the Guyana Elections Commission (GECOM). He said too, that monies will be provided in the 2021 National Budget for the hosting of this process.
"The People's Progressive Party wants Local Government Elections next year. We believe that we can do extremely well in Local Government Elections, and we're going to be working really hard – COVID or not – to ensure that we improve the lives of people in their communities right across this country. And so, next year's budget will have resources to prepare for Local Government Elections…We want to ensure that people have a right to choose their leaders in the local areas," he told media operatives at the Arthur Chung Convention Centre (ACCC), earlier this afternoon.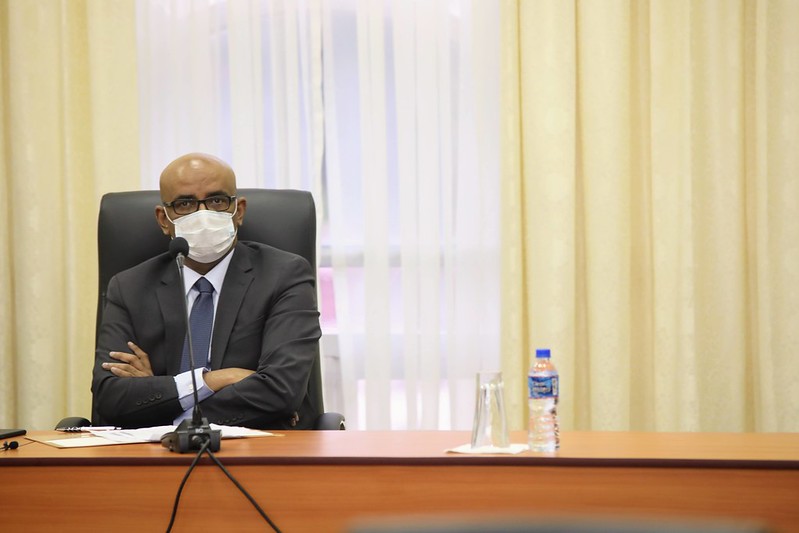 Jagdeo's reassurance comes days after the main Parliamentary Opposition, the A Partnership for National Unity + Alliance for Change (APNU+AFC) called on the administration to ensure that the elections machinery is provided with the resources it needs to conduct the process.
The VP said that the government's stance on "criminals" being removed from GECOM has been misconstrued to seem that the PPP/C does not want the election to be held.
"We have no confidence with criminals running the system. And so, we're expected that the Commission will get rid of the criminals. They don't need any evidence. The whole country knows that these are criminal-types who tried to steal the [March 2, 2020] Elections, and but this country through trauma – hardcore, in-yuh-face type of criminals! They cannot run any election, and I hope that the commission – the Chair of the Commission now has to fight against the criminals…And so, there has to be changes there, that what we want, [but] somehow that's being misinterpreted as the PPP doesn't want Local Government Elections," the VP said.