A Post-Mortem Examination (PME) conducted on the bodies of Leeroy King, 34, and his reputed wife, Cindy Moses, 35, revealed that they were alive when the fire started.
Government Pathologist Dr Nehaul Singh conducted the PME this morning and determined that the couple's death resulted from inhalation and severe burns.
The PME was witnessed by Leeroy's brother and sister Elroy King and Sarah Fraser, while Moses' sister Odessa Williams and her cousin identified her body.
The couple's charred remains were discovered in their Lot 1139 Block 'EE' Eccles, East Bank Demerara, on Tuesday evening.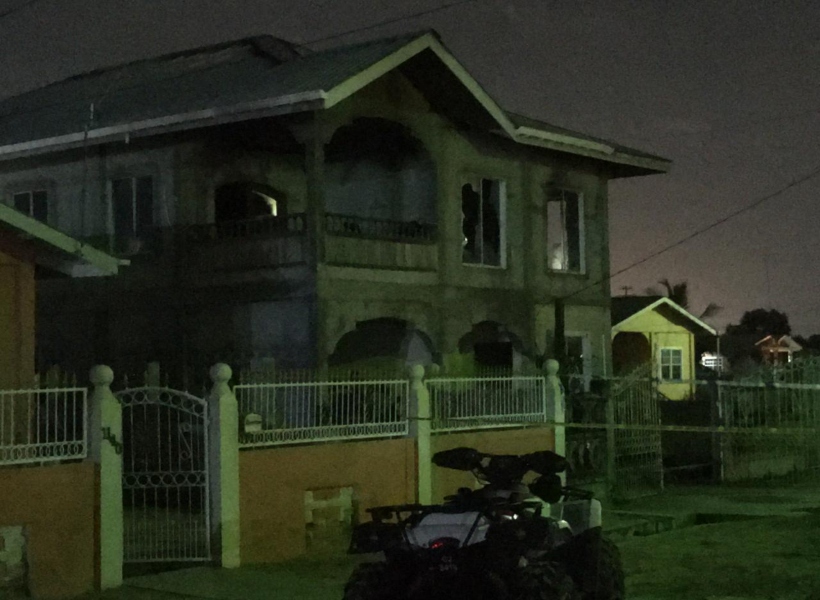 On the evening of the fateful night, Police said that the house was reportedly set alight by King at around 21:00h following a domestic dispute.
Guyana Standard reported that the two were heard having a heated argument in the yard. The couple then went into the house, where the argument continued.
Soon after, neighbours said that they saw smoke emanating from the house and immediately called the Guyana Police Force (GPF). By this time, the upper flat of the two-storey house was engulfed in flames.
The following day, Police said that the couple was burnt beyond recognition. The cause of the fire is still unknown, but the fire officials are continuing the investigations.
The couple was expected to take up full residency at the house today. Nevertheless, the probe into the fire is ongoing.