Police ranks attached to the Arakaka Police Outpost, Region One, managed to control and put out a fire that was set on the building.
According to information received, at about 02:30 hrs, ranks were performing duties in the enquiries office when they heard a loud explosion and instantaneously saw a huge blaze to the front door of the building.
The lawmen immediately extinguished the fire with water. Checks around the building disclosed that the front door of the building was scorched, and a partly burnt 5-gallon bottle was at the front door.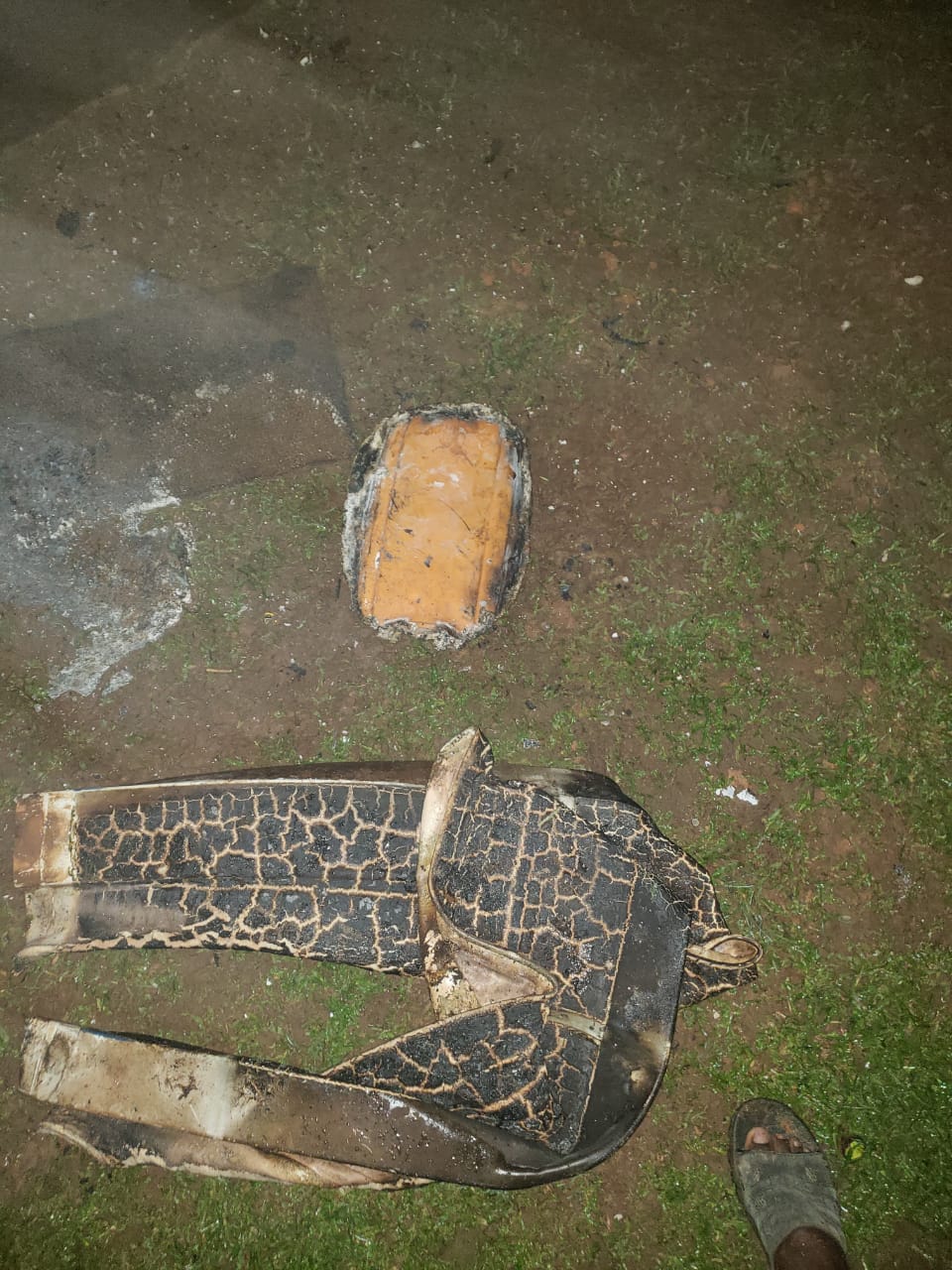 They made further checks around the building, but no one was seen in the area. No one was injured during the incident.
Investigations by the Guyana Police force (GPF) and the Guyana Fire Service (GFS) have commenced.