A 29-year-old man has allegedly confessed to setting the Arakaka Police Station on fire on Friday last.
According to information received, at about 02:30 hrs on the day in question, ranks were performing duties in the enquiries office when they heard a loud explosion. They instantaneously saw a huge blaze to the front door of the building.
The lawmen immediately extinguished the fire with water. Checks around the building disclosed that the front door of the building was scorched, and a partly burnt 5-gallon bottle was at the front door.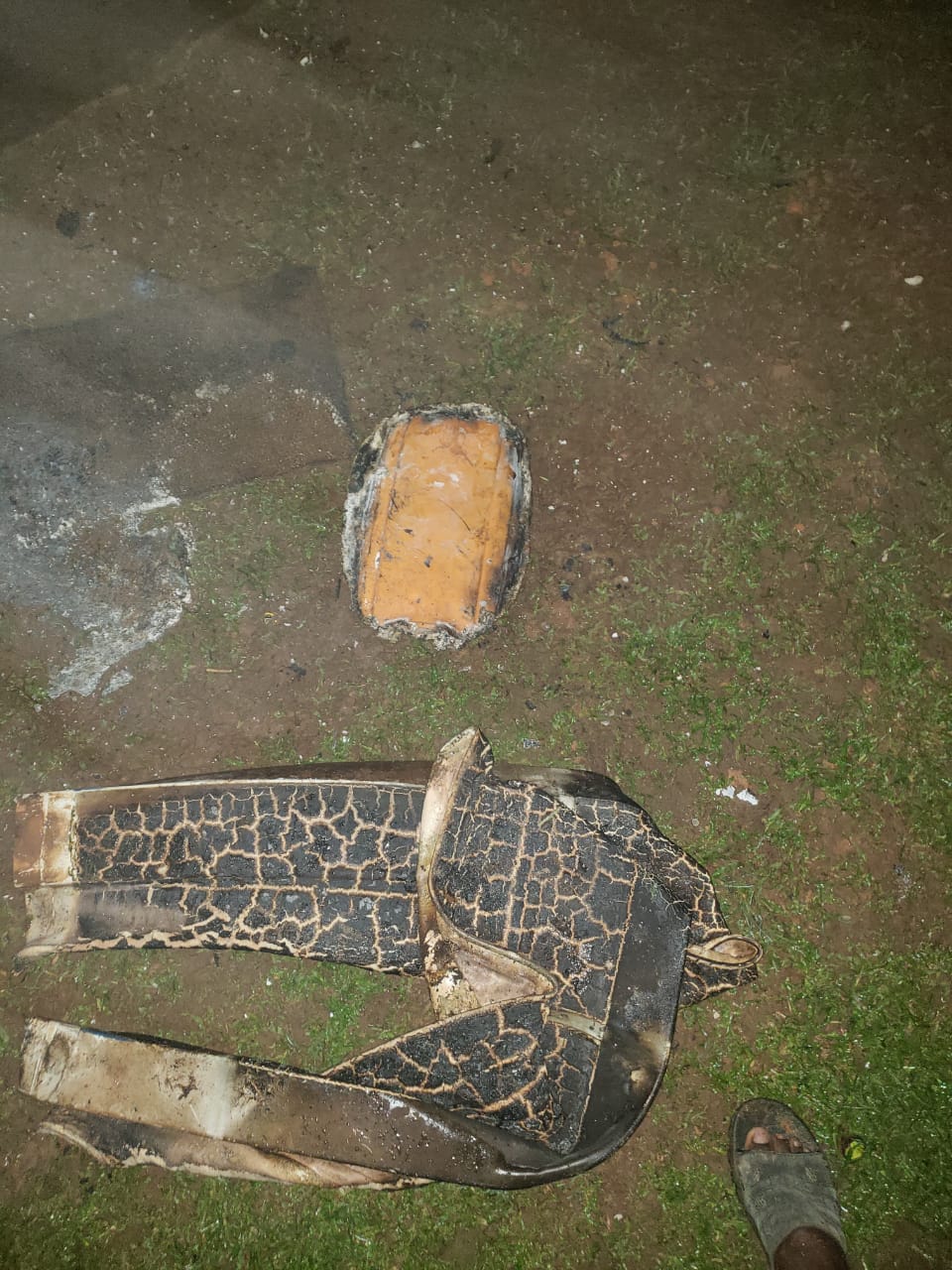 They made further checks around the building, but no one was seen in the area. No one was injured during the incident.
On Saturday at about 19:51 hrs, Police acting on information received swooped down on the suspect who resides at Central Arakaka Village North West District and arrested him.
He is presently in police custody while investigations are in progress.