All efforts made by the government to force ponzi scheme operators to repay victims have failed, Attorney General (AG) and Legal Affairs Minister has admitted.
In a recent interview with the Department of Public Information (DPI), the AG noted that the last conversation he had with the lawyers "connected to the operators of the scheme" – Glenn Hanoman and Dexter Todd – was during a visit to his office, where the duo requested help.
"I told them to put into writing whatever it is they are requesting of the government; that we will make every effort to assist – provided of course, what they are requesting is lawful and permissible. I never heard a word back from either Mr Hanoman or Mr Todd," the AG said.
He added that "it is clear" that whomever had "doubts in their minds about the honesty and integrity and reliability of these people (ponzi scheme operators), those doubts must now be swept aside".
Nandlall said that the scheme was of a fraudulent design executed with great precision and skill to unlawfully extract millions of dollars from thousands of Guyanese.
Thirty-four-year-old Yuri Garcia Dominguez and his wife, 32-year-old Ateeka Ishmael, are before the courts facing multiple charges in connection to an alleged ponzi scheme they operated along the East Coast of Demerara. Millions of dollars were said to have been swindled from Guyanese.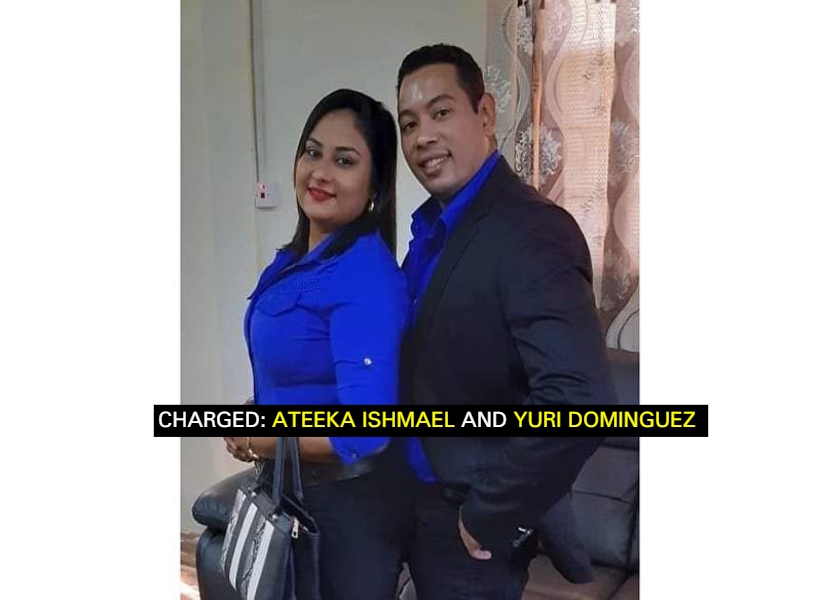 Some 30 or more charges have been filed against the duo and the matters are in several Magistrates' Courts, Nandlall noted.
The AG said that he is hopeful that "every effort will be made to expedite these prosecutions, so at the end of the day, the persons who have been defrauded will feel some sense of satisfaction that justice has prevailed".
The AG expressed concerns over the duo fleeing the country despite their passports in the possession of the police. He said that Guyana has "porous borders".