Minister of Home Affairs Robeson Benn will review the lists of junior and senior police ranks who were recently promoted by the Guyana Police Force (GPF).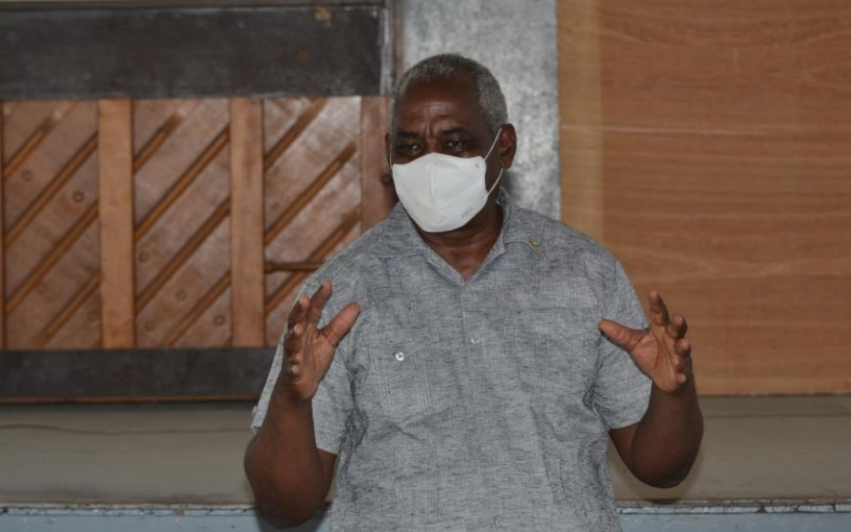 Minister Benn's comments came one day after Police Commissioner (ag) Nigel Hoppie revoked the promotion of several ranks within the GPF after it was discovered that the promotion list was tampered with by a senior officer.
"The matter is under some review, and we will come up with a fix to the issue… there was a meeting with the command of the police force, and the matter is under discussion," Minister Benn said during the sidelines of the Guyana Prison Service two-day Senior Officers' Conference.
According to Benn, there has been some failure in communication within the Administration, which contributed to this issue.
The Home Affairs Minister said that he was told of instances where "bargaining" was being done concerning promotion.
"I will request all lists for review so I too will have a better understanding of what obtains and a discussion as to how it is done."
He added, "I would have to say that I have never really had the opportunity and never did think that I would have to ask for the promotion list, but I think that it will now also be a feature with respect to these things so that we don't have any discordance with the problem," Benn concluded.
As it relates to the promotion of senior ranks, Senior Superintendent of Police Calvin Brutus had moved to the High Court, blocking the promotions of several ranks as he complained that the PSC was acting irrational and unlawful.
Brutus's application blocking the promotion was followed by several other senior ranks who felt the same way.
Earlier in the week, Chief Justice George had adjourned the hearing of senior ranks' promotion until February 5, 2021, after Attorney General Anil Nandlall told the court that the Police Service Commission (PSC) is willing to solve the issue outside of the court.