In 2016, the then Permanent Secretary of the Ministry of Public Infrastructure, Balraj Balram decided to sign a contract effectively sole-sourcing three motion scales from a foreign company for $72.2M. He did this even before Cabinet could have approved.
The contract was not signed by any witnesses, carried no date and no NPTAB reference number.
This was revealed today as members of the Public Accounts Committee (PAC) grilled the Ministry's former Permanent Secretary Balraj Balram.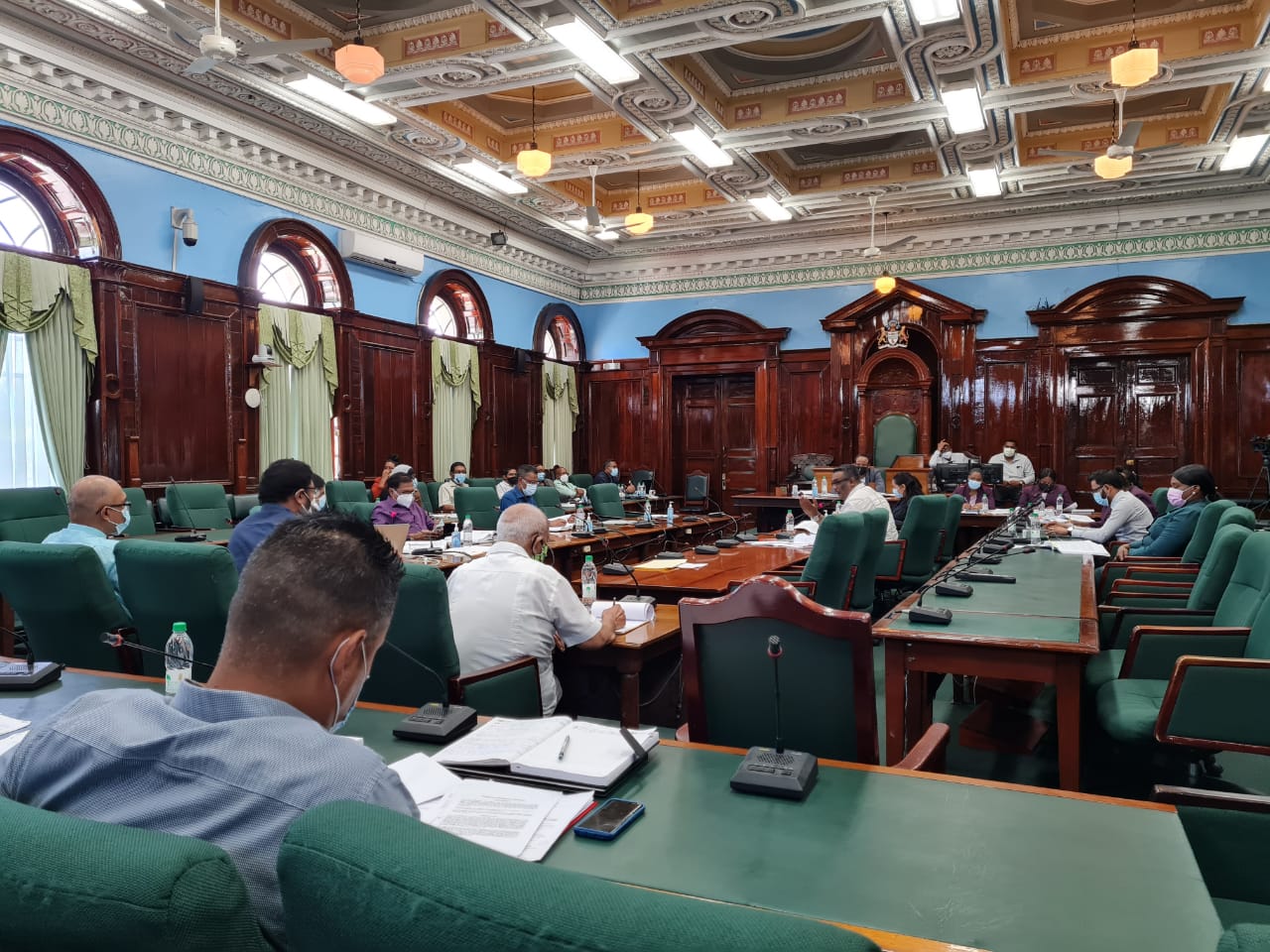 Balram, who participated in the session virtually, could not provide any information on the company contracted or where it is located, which PAC member Ganesh Mahipaul called "strange." Moreover, the former PS stated that he cannot recall the circumstances surrounding his signing of the contract, noting that it was five years ago and he signed many contracts.
The present Permanent Secretary, Valdim Persaud has undertaken to provide further updates on the scales as no verification could be be provided as to whether all the scales were delivered.
PAC Member and Minister of Parliamentary Affairs and Governance, Gail Texeira highlighted that the circumstances surrounding the signing of this contract point to serious breaches in the Procurement Laws of Guyana.
Further questions on sole-sourcing were asked by PAC Member, Sanjeev Datadin. Datadin drew attention to the fact that a Cabinet decision to allow for sole sourcing ought to have been done before the contract was signed. For sole sourcing approval, a justification would have had to be made that it cannot be supplied locally or the supplier does not exist in Guyana, according to Datadin.
Acting Chairman of the PAC Jermaine Figueira noted that since the contract had no witnesses, no date and was not approved by Cabinet it could be deemed null and void.
APNU+AFC's Juretha Fernandes called it unacceptable that Balram could not provide the necessary information needed to put the matter to rest.
The money allocated for the purchase of the scales fell under the Ministry's expenditure for Equipment/Tools. In 2016, $231.700M was allocated for the purchase of equipment and tools. There was a supplementary provision of $400M, bringing the total revised allocation to $631.700M. The Auditor General report noted that as of 31 December 2016, amounts totalling $631.123M were expended.