Natural henna advocate, Mohanie Persaud is on a mission to become Guyana's first professional natural henna artist.
The temporary staining of women's hands and feet, in elaborate, symmetrical, and geometric patterns, has deep roots in Guyana. Its appearance is common at celebratory occasions like weddings, Diwali, among other events.

During an interview with Guyana Standard, Mohanie, popularly known as "Mona," said that she always enjoyed drawing and writing calligraphy during her childhood. This, she said, gave her the vision to become a henna artist.
The young teacher told Guyana Standard, "I didn't choose to become a henna artist; I believe this form of art chose me. I had no intentions to do henna as a business until one day, my boyfriend—now husband—made a Facebook page, "Mona's Henna Designs" and started posting the work I did on family members for special occasions."
She added that the Facebook page received recognition from people in Region 5 and 6, who immediately booked her.
After two years of taking henna appointments, in 2019, Persaud saw an opportunity to up her skills as three world-renowned henna artists came together to teach bridal henna in Baltimore, Maryland. Naturally, she took up the opportunity and made the best of it. Now, Persaud is to transfer that knowledge to her fellow Guyanese. She is teaching how to apply Mehendi.
Further, Persaud will be hosting her first international-styled henna training platform known as HennaBloom on July 24 and 25, 2021. The training will be held at the Little Rock Suites Conference Room in New Amsterdam, Berbice.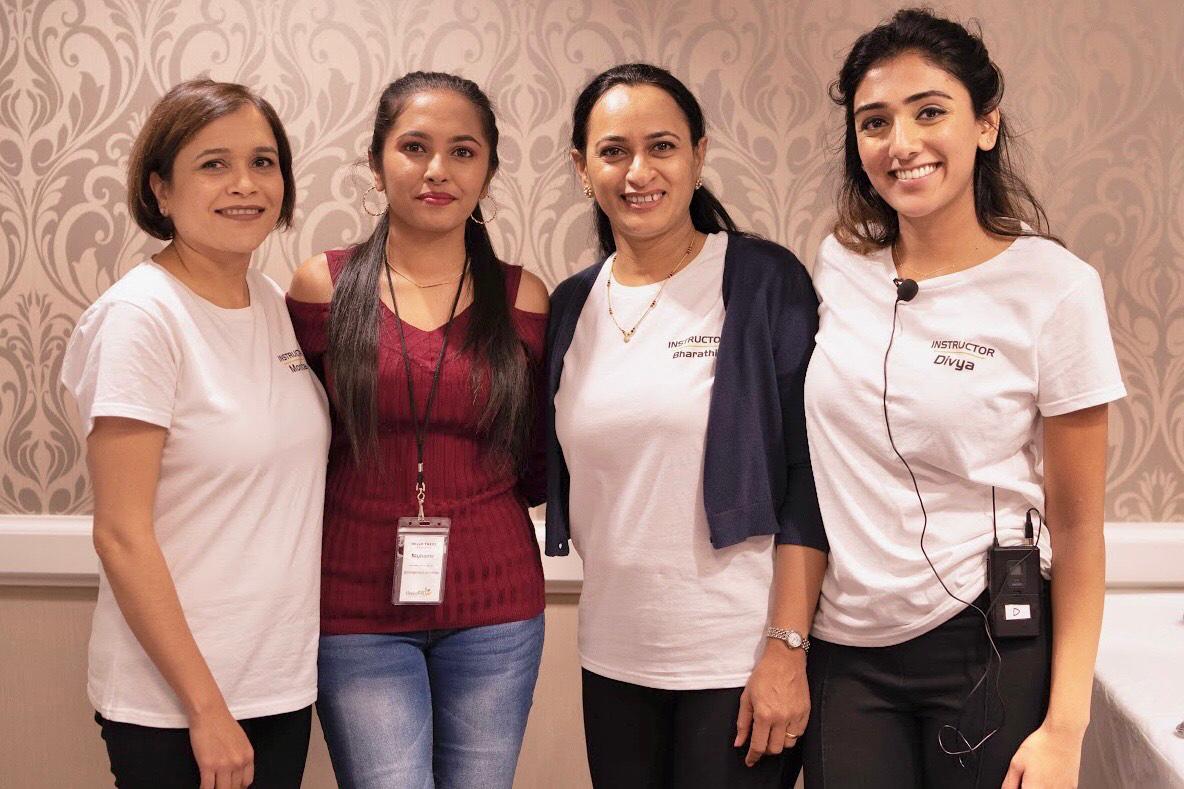 Persaud explained, "It is one of the first events like this that will be taking place in Guyana. I hope to extend it next year to include international henna artists as tutors. HennaBloom, in this initial phase, plans on expanding its invitation to all regions of Guyana."
She continued, "I personally hope to meet budding henna artists from across the country and help them to transform their henna art skills. At the training session, only natural henna will be used."
This young henna artist contends that her work doesn't get the utmost recognition it deserves in Guyana, given the fact that only a few persons are willing to pay for a detailed and neat design.
"The others can't really afford it. I really wish I could help, but at the same time, I don't want to break the standard of my art to suit everyone's needs," she said adding, "I take pride in what I do, I promise to make a bride smile when she sees her completed henna design."
Despite juggling another job, Mona said that she always gives her best shot to every henna appointment.
However, Persaud said that the COVID-19 pandemic and meeting clients residing outside of Region Six are some of her challenges.
"COVID-19 has really challenged me, as a henna artist, because weddings are either done small without the bride wanting to get her henna done or are cancelled/ postponed. Last year, COVID-19 also obstructed many great opportunities I had to extend my henna business internationally as two brides in the US had booked me to do their bridal henna this past summer. I trust it will be better this year. "
She added, "Another challenge besides COVID is travel restrictions due to the affordability of clients further away from Region 6 because I live in the countryside in Region 6, it's sometimes difficult for me to travel to some regions due to the high cost of transportation which at times doesn't fit the client's budget."
For Mona's upcoming Henna class, registration is open for anyone who wishes to join or be a part of it. You can sign up at https://forms.gle/wwiuXH7jq59gFnoc6. All details of the two-day classes can be found on the form.
You can contact her via email at [email protected] on Facebook @MonasHennaDesigns or Instagram @monapersaud_22. You can call her or Whatsapp her on telephone +5926886498.