Earlier this week, Agriculture Ministers from Latin America and the Caribbean met with senior officials from the World Bank for a virtual roundtable discussion on strategies and proposed means of advancing agriculture in their respective countries.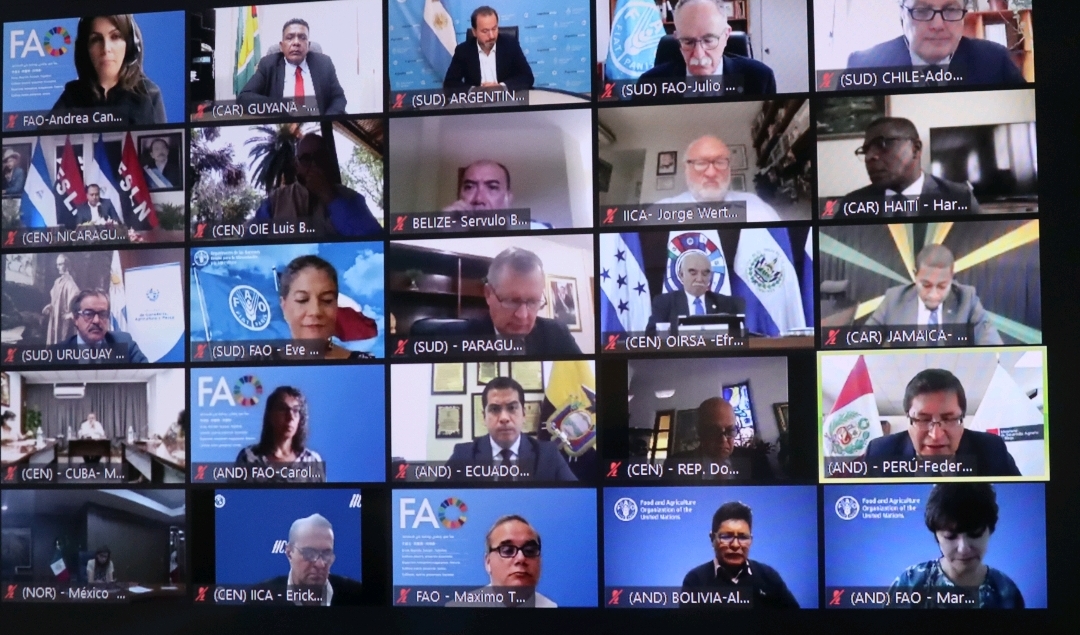 During his presentation, Agriculture Minister, Zulfikar Mustapha said it is well known that two of the most challenging issues in Guyana's agriculture sector are climate change and infrastructure.
But the most eye-opening factor thus far has been the COVID-19 pandemic, expressed Minister Mustapha. In this regard, the Minister shared that the virus has made it clear that the way food is produced, processed, transported, and consumed, can be a major driver of infectious diseases.
Taking this into account, the Minister said that Guyana has taken steps to ensure preventative measures against infectious diseases at the human, animal, and ecosystem interfaces are established.
Further to this, the Minister said that COVID-19 has also increased the need for information and digital technologies. In this regard, the Minister shared that the sector is somewhat reliant on IT to keep critical operations and projects running effectively. He said the government will be directing resources to improve technological access to farmers and farming communities in remote regions of the country.
Minister Mustapha said, "IT has enabled people to quickly share information during the crisis, particularly as it relates to the guidelines for social restrictions that have been imposed since everything from the supply chain to human resources have been affected by the virus…"
Going forward, the official said that particular focus will be placed on remote areas where this phenomenon is more prominent to facilitate ease in relaying agriculture data and information.