Ten more persons, who tested positive for the novel coronavirus (COVID-19) have died, taking the number of deaths from the pandemic to 835, the Health Ministry disclosed this afternoon.
The patients were admitted with COVID-19 like symptoms but died while receiving care at medical institutions. Samples were taken at the time of admission which subsequently returned positive tests, the Ministry said.
The details on the latest fatalities are below: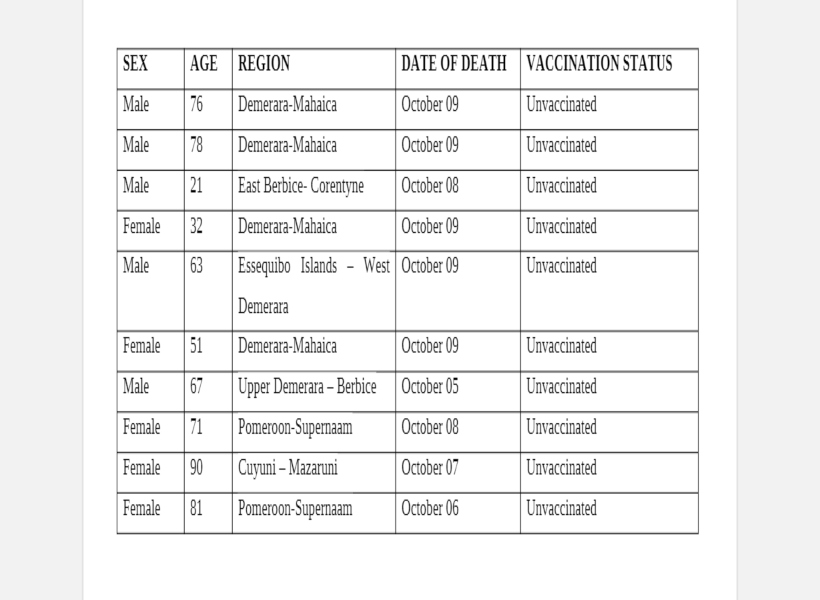 Guyana has also recorded an additional 229 cases, taking the number of confirmed cases since March 2020 to 33,566.