A fire that ripped through a building at the Guyana Police Force (GPF) Headquarters, Eve Leary yesterday, reportedly began in the ranks' living quarters, the Guyana Fire Service (GFS) said today.
As a result of the fire, the entire living quarters, the Office of Professional Responsibility, the Construction Department and Stores were destroyed while the Office of the Department of Public Prosecutions suffered minor water damage.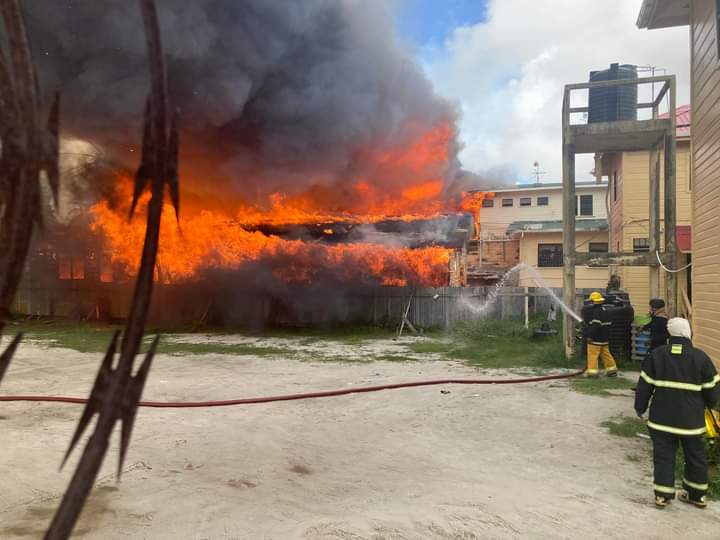 The fire subsequently spread to other parts of the building due to the age and combustibility of the structure and its contents.
Both the GPF and the GFS are conducting investigations to determine the cause of the fire.