Alliance for Change (AFC) and Opposition parliamentarian, Khemraj Ramjattan says that litigation challenging the absence of the original mace during the passage of the Natural Resources Fund bill will be difficult. He noted that courts tend to not get involved with parliamentary matters.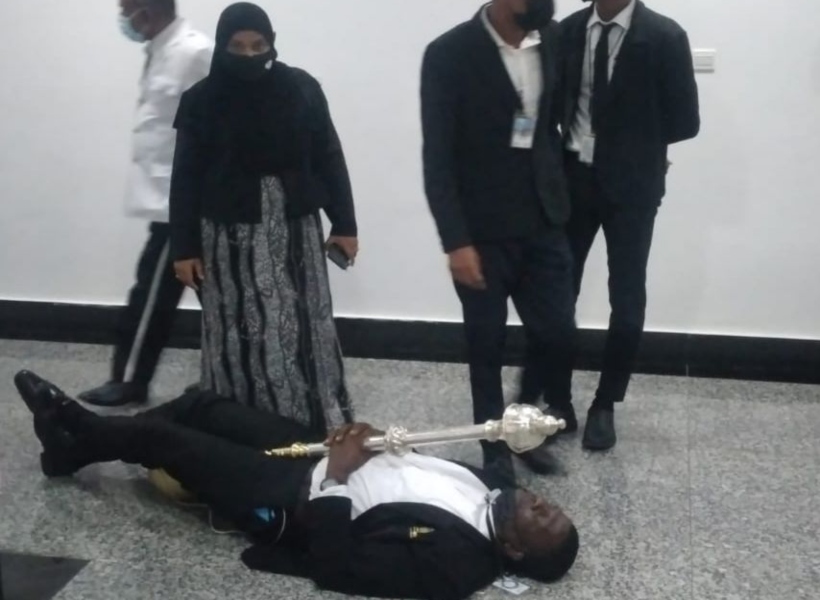 "Parliament – the courts generally would say – must conduct its business, and Parliament…The judiciary don't like to enter the fray. And they're going to opt out by saying, 'we don't have jurisdiction on this matter'. [They]will allow the determination to be dependent on the Speaker of the House. I rather suspect that is going to be the big difficulty from my experiences as a Parliamentarian that Courts do not venture into the precincts of the Parliament, unless of course, Parliament would have done something totally unconstitutional," the AFC Leader said.
Two days ago, Opposition parliamentarians staged a protest demonstration in the House as the government sought to make alterations to the law governing the Natural Resources Fund. They blew whistles and chanted as the Finance Minister Dr Ashni Singh delivered his presentation. During the protest, some Opposition members successfully managed to forcibly remove the mace. The Opposition claims that its action was necessary to stop a "thieving bill", and that it was simply exercising the will of the people.
It remains adamant that "no mace means no business", noting that the mace's removal renders the passage of the bill illegal. But the House Speaker, Manzoor Nadir says that a replica was used and that the passage was legally done. The Opposition is of the opinion that this replica does not reflect the authority of Parliament and refuses to recognize the passage of the bill.