After a robust and lengthy debate on an Opposition Motion to abolish the practice of having public servants wait three months for their first salary, an amended version was instead passed by the government for the "encouragement of payments within a reasonable time."
The motion, which advised that public servants be paid no less than one month after the commencement of their employment, was moved on Thursday by the coalition's Tabitha Sarabo-Halley. She argued that having public servants wait three months for their first cheque is "cruel, exploitative and unconscionable." The parliamentarian said there is not a single rule or regulation that supports such a practice.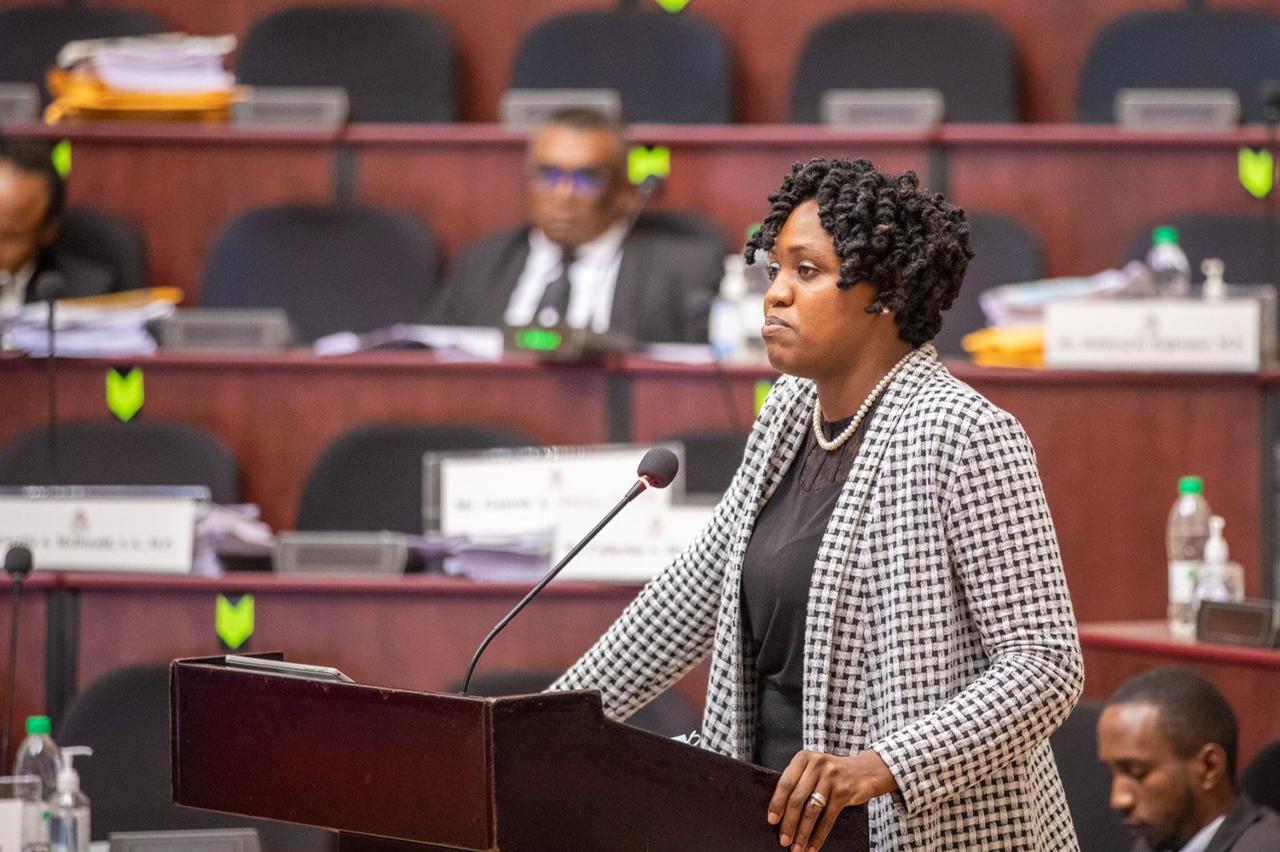 Recounting several stories of persons who entered the public system and were forced to beg friends and strangers for assistance to make it through the grueling 90-day waiting period, Sarabo-Halley said it is only fair that such a grave injustice be corrected.
Her colleague, Jermaine Figueira also fought vociferously for the motion to be passed as is. The Chairman of the Public Accounts Committee said should there be division on this issue, the House would find itself wearing a hypocritical mask since no parliamentarian, old or new, has to wait three months to receive their salary. "…After one month of coming into this House we get a salary. Why should the people who keep the engines of this country running have to wait three months for pay? We must fix this flaw in the public system," the politician argued.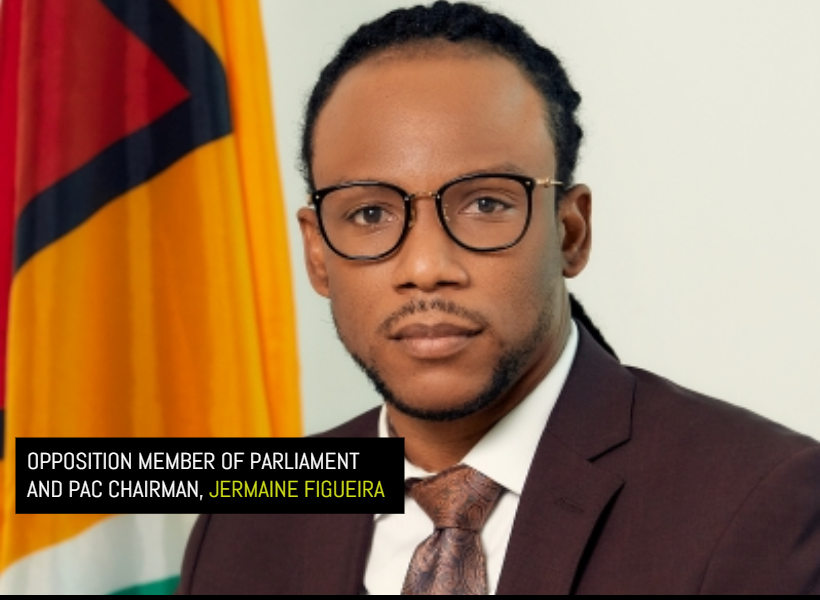 Public Affairs Minister, Sonia Parag acquiesced that public servants should not have to wait three months to be paid. However, Parag argued that there is a multiagency process that has to be followed for new employees. Though this may lead to delays, she said there is a system that is now in place for those workers to receive advances from regional bodies.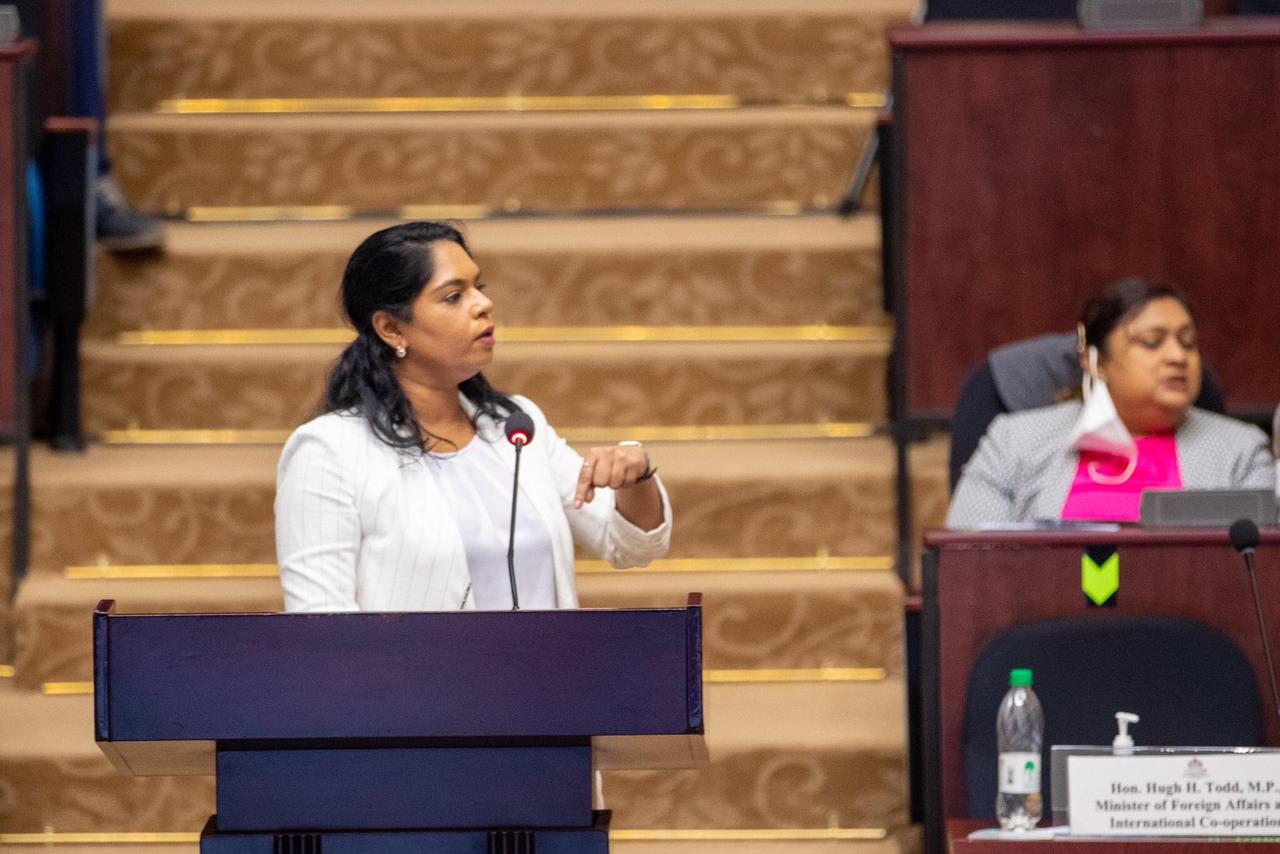 The minister further noted that the government values the contribution of all public servants but stressed there is a process that must be followed. Taking this into consideration, the parliamentarian asked for the motion to be amended to "encourage" the payment of salary "within a reasonable time on receipt of a letter of appointment or a signed contract."
Lending support to his colleague's amendments was Agriculture Minister, Zulfikar Mustapha who lambasted the opposition for taking such a duplicitous position. Mustapha found it preposterous that Sarabo-Halley, who served as the Minister of Public Service under the APNU +AFC regime, did nothing to resolve the said matter her motion sought to address, but now lectures the government on how it should handle the matter. The parliamentarian reminded Sarabo-Halley that it was the APNU+AFC that callously imposed backbreaking measures on citizens and laid off over 7000 sugar workers.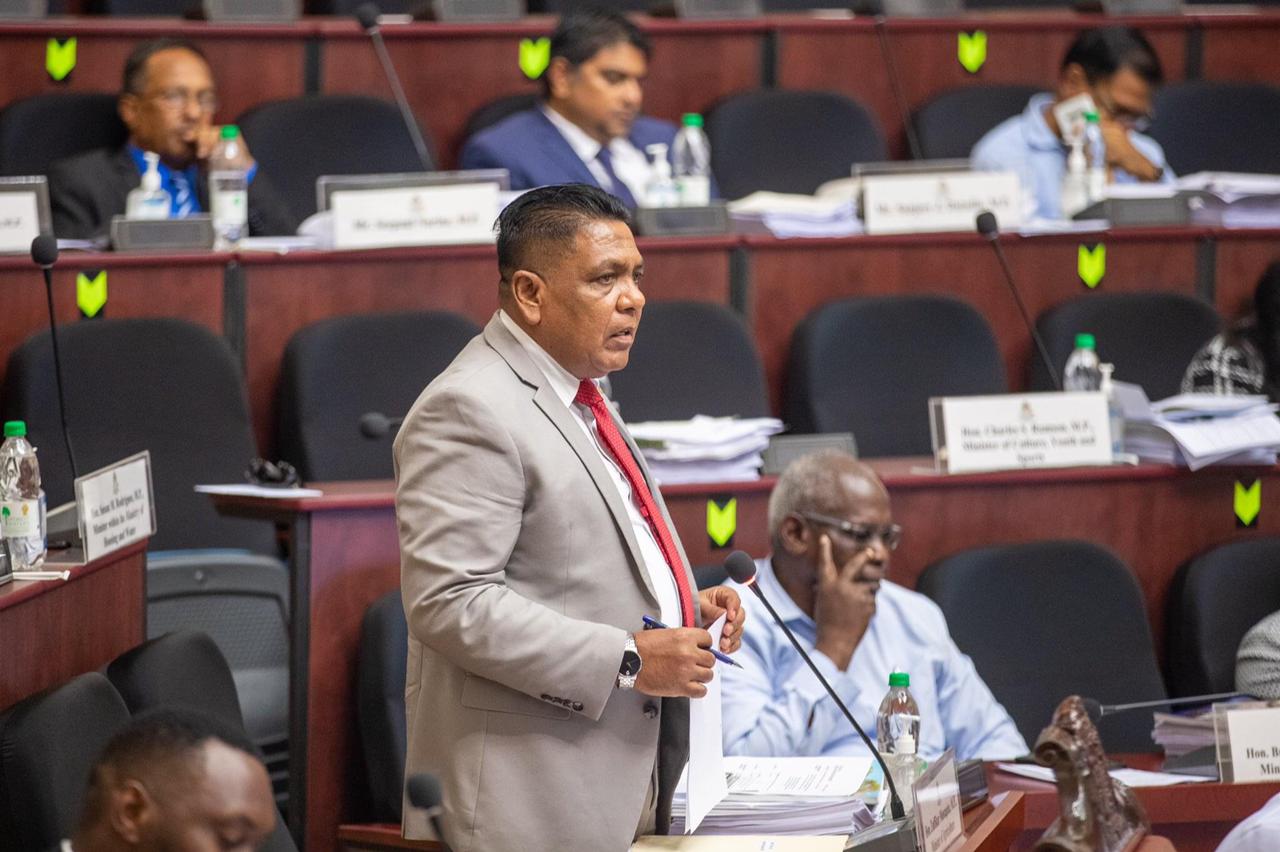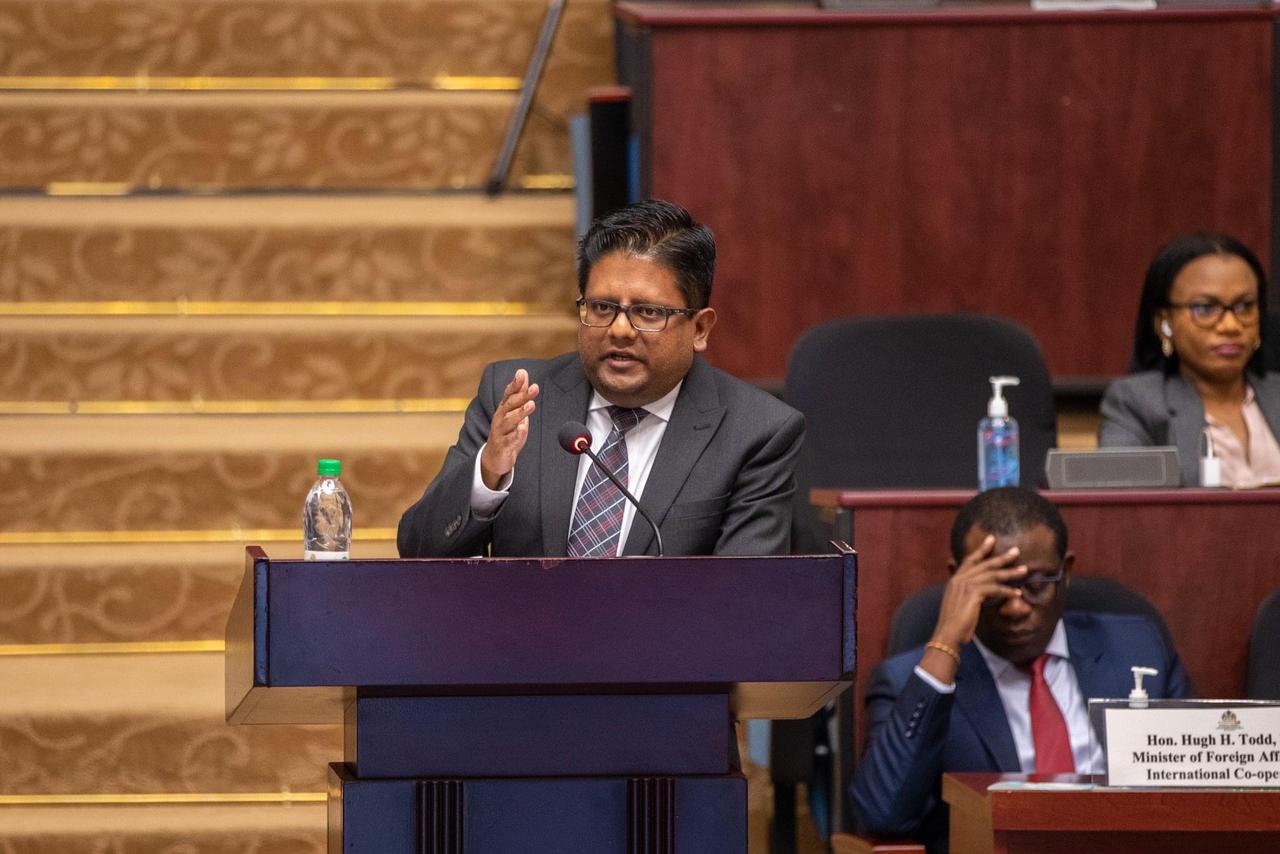 Joining him down memory lane was Senior Finance Minister, Dr. Ashni Singh. During his contribution, he recalled that it was the same opposition that compelled thousands of public servants to give up their contract gratuity status and to move to permanent establishment status. The economist said this had the effect of reducing those persons' emoluments by 22.5 percent.
He also shared that in 2019, Sarabo-Halley as Public Service Minister had issued a circular which essentially stated that talks of a three month waiting period were nothing but misinformation. Quoting the said circular, the Finance Minister exposed that his Opposition colleague knew then, and now, that delayed payments are due to various bureaucracies within the system. On that note, the Finance Minister posited that it is the PPP/C's position that persons must be paid as soon as possible after they receive their appointment instrument and/or their contract.
Following the impassioned contributions of Dr. Singh and other members, House Speaker, Manzoor Nadir put the government's amended motion to a vote.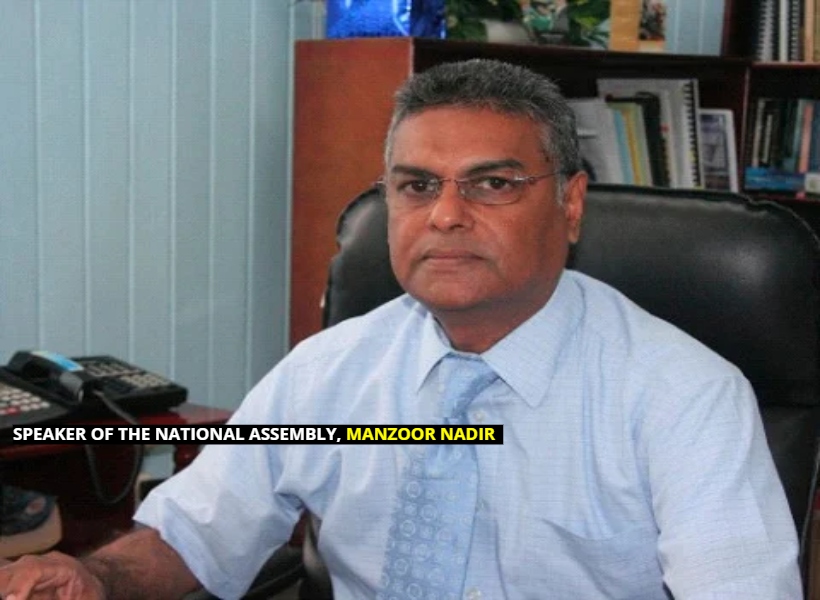 With a majority in hand, the House passed the motion to encourage the payment of new public servants within a reasonable time of receipt of contract.