Today, the Ministry of Finance handed over materials and equipment valued in excess of $75M to the Ministry of Agriculture for distribution to farmers across the country.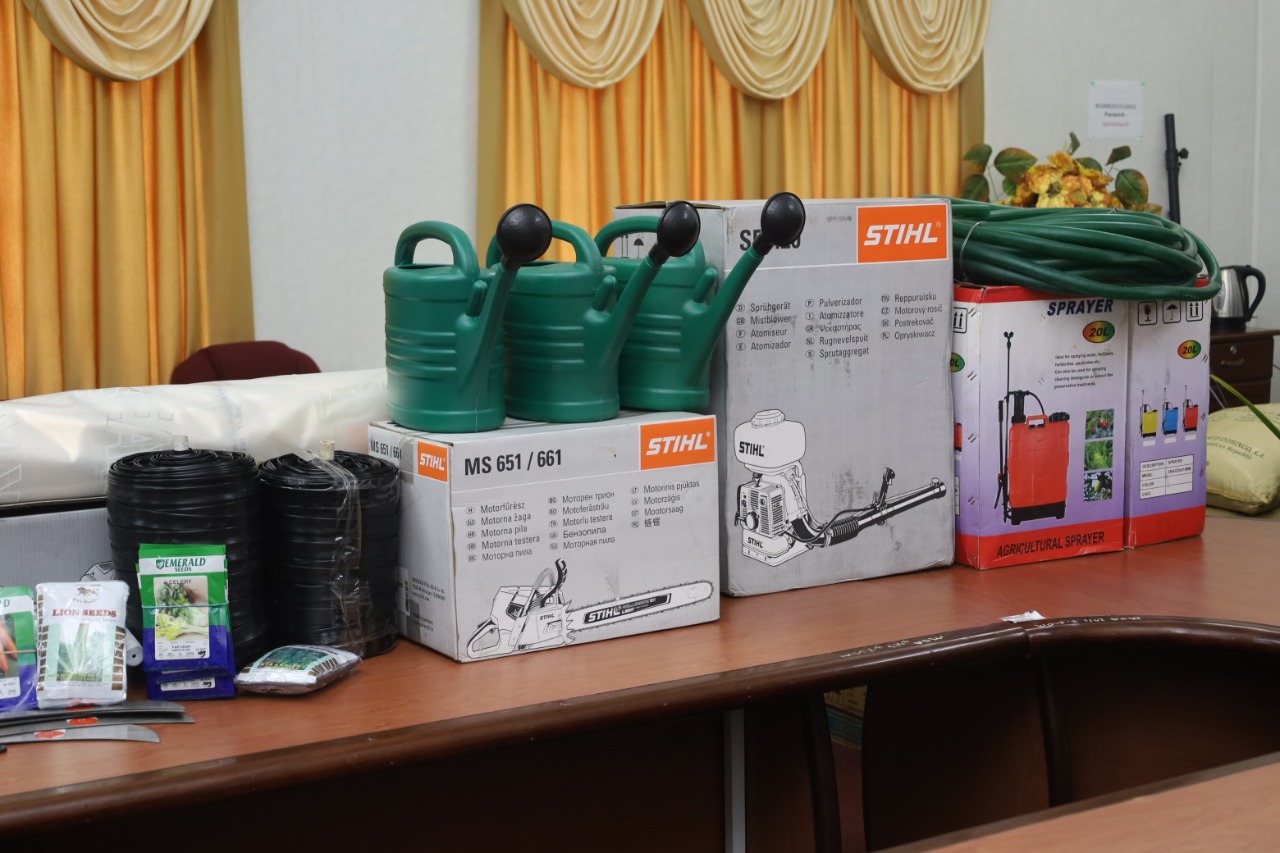 Items handed over include garden tools, shade house materials, fertilizer, cash crop tools and seedlings (fruits and provision). Financing for the procurement of these items came from the Basic Needs Trust Fund (BNTF) which is jointly funded by the Ministry of Finance and the Caribbean Development Bank.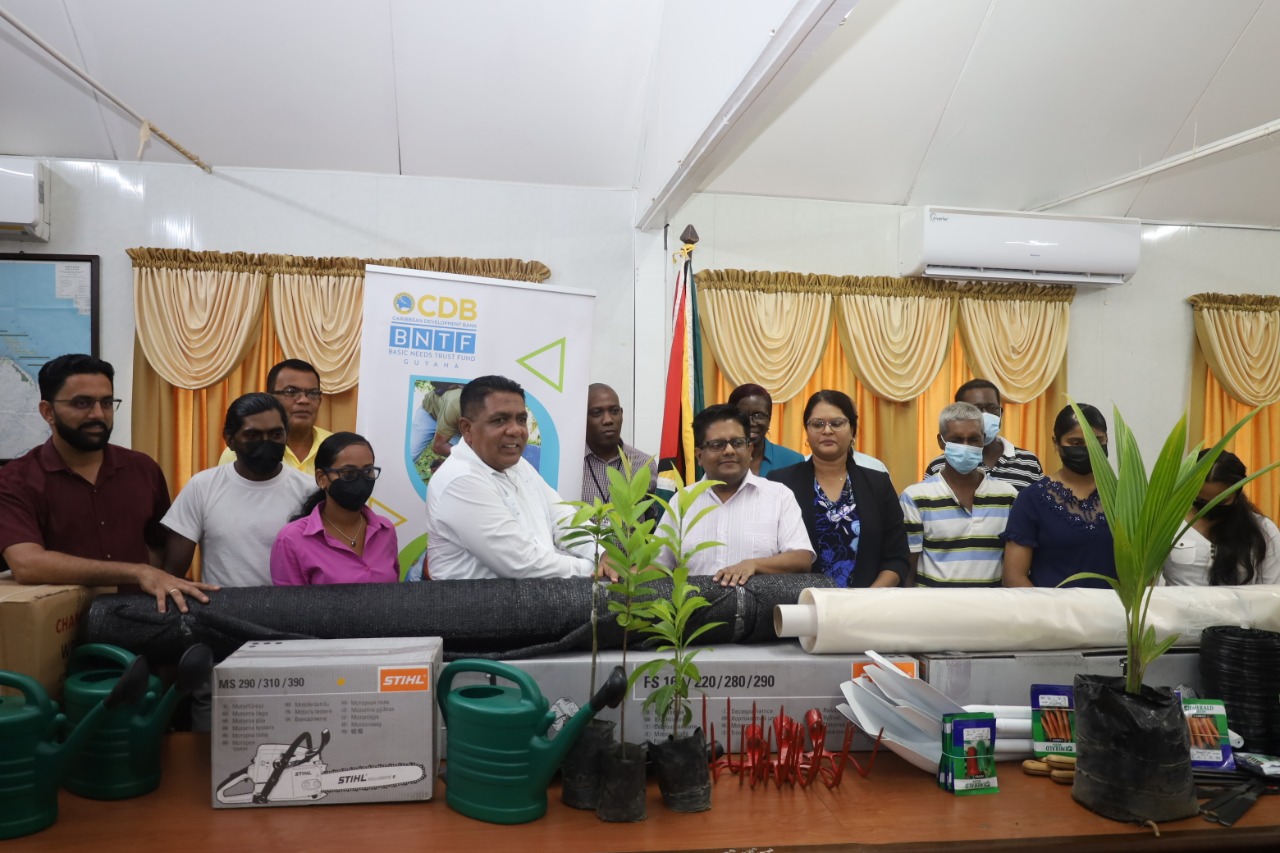 Minister of Finance, Dr. Ashni Singh told those gathered at a simple handing over ceremony that much of the items will be used for the massive shade house programme that the Ministry of Agriculture is currently rolling out across the country.
He said the donation forms part of the larger agenda being led by President, Dr. Irfaan Ali and very ably and amply supported by Minister of Agriculture, Zulfikar Mustapha.
Dr. Singh noted that Guyana is now the lead country in the Caribbean addressing Agriculture and food security matters and President Ali has been advancing the food security agenda in a very aggressive manner.
Speaking about the source of funding, Dr. Singh said that the BNTF is a special fund established within the Caribbean Development Bank. He said, "it is a fund that targets particularly vulnerable communities and the wellbeing of people. So, the initiatives implemented go to the core of livelihoods and the wellbeing of people."
Agriculture Minister, Mustapha said that the sizable provision of equipment and materials is testimony to the government's commitment to agriculture. He said that the items will help to secure the rolling out of key agricultural projects.
The Minister did not fail to highlight the Caribbean region's goal to reduce its food import bill by 25 percent by the year 2025. He then stressed that for this to be achieved, "Guyana has to play that leading role."
Minister Mustapha said that as a result of the Agri-Investment Forum and expo held in May, numerous investors are now coming in to partner with Guyanese farmers.
He said despite such fortunes, government still has a responsibility to assist farmers in the rural areas. Rural farmers will therefore be the main beneficiaries of equipment and materials handed over today.