On November 25, last, SBM Offshore engaged with the fourth and fifth form students of the Corentyne Comprehensive High School to apprise them of the company's role in Guyana and the career choices that are available in the oil and gas industry.
This is the first career outreach engagement of many the company will be conducting with schools in Guyana.
Human Resources Business Partner, Shaun Prince highlighted the role the company plays as an energy transition company in the oil and gas industry in an interactive session with the students. Prince introduced students to the concepts of floating production storage and offloading (FPSO) vessels, the various functions of the vessel, the company's vision and transformational strategy.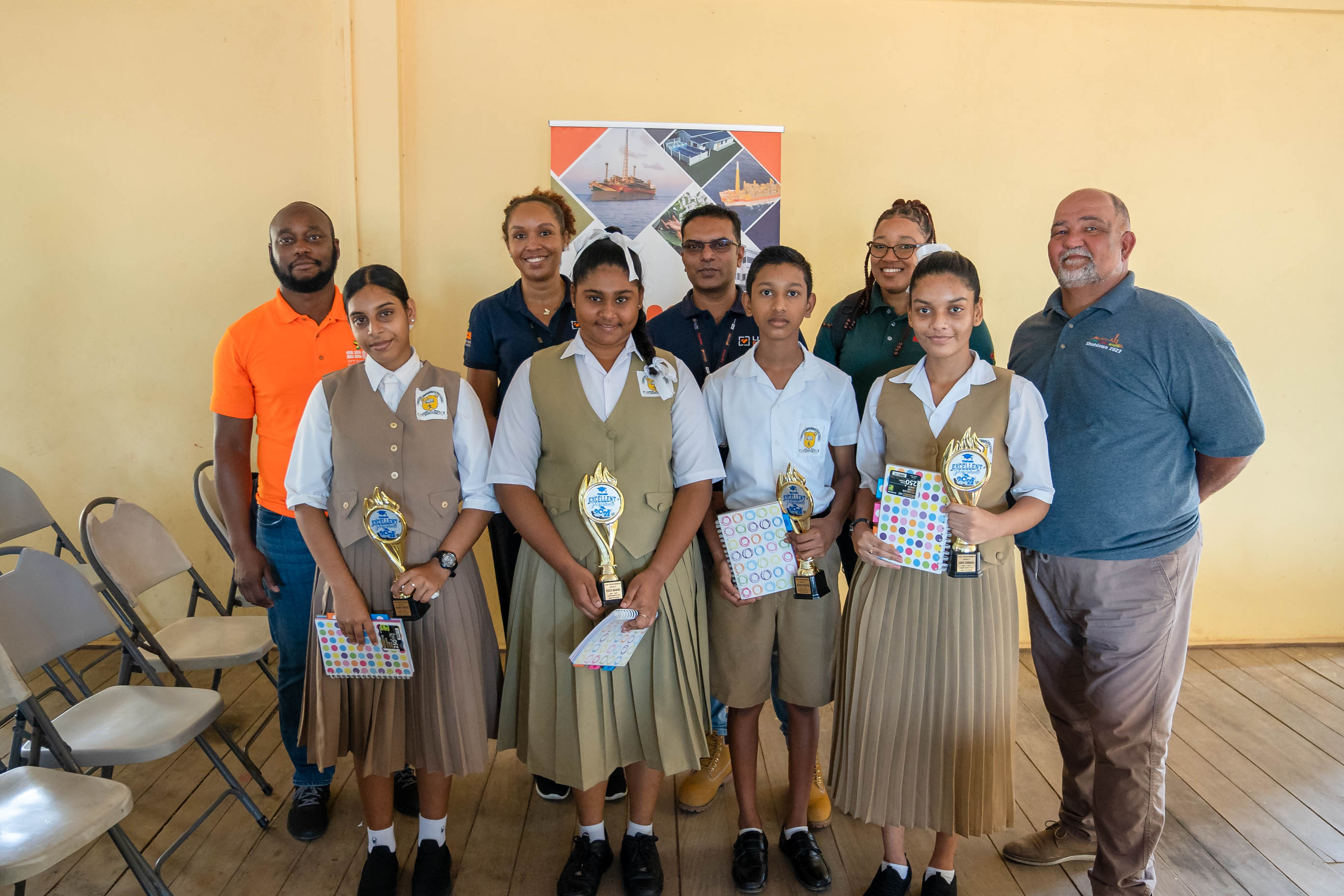 He also encouraged female students in particular to get engaged in the field of oil and gas, expounding on the various roles available for female engineers, technicians and in administrative and leadership capacities.
Talent Acquisition Specialist, Danny Seegobin, who is responsible for recruiting Guyanese nationals, used the opportunity to apprise students of the various career opportunities available within the industry. His presentation included the positions available both onshore and offshore, key competencies the company considers during the recruitment process, and a synopsis of the company's Graduate Engineers' Programme and Trainee Technician Programme, which are geared towards enhancing the skills of young Guyanese to play key roles in the country's oil and gas sector.
During the outreach, SBM Offshore honoured the top performers of grades 7, 8, 9 and 10 for the 2021 academic school year with a trophy to congratulate them on their excellent performances.