Leader of the Opposition, Aubrey Norton disclosed today that the option to legally block bulldozers from demolishing houses built by squatters in the Mocha, East Bank Demerara (EBD) district was always available to residents. That option, however, was not utilized as Norton believed it would have been a futile effort.
Norton, during a press conference, explained that the Opposition had consulted with several attorneys who were sent to the district to legally advise squatters.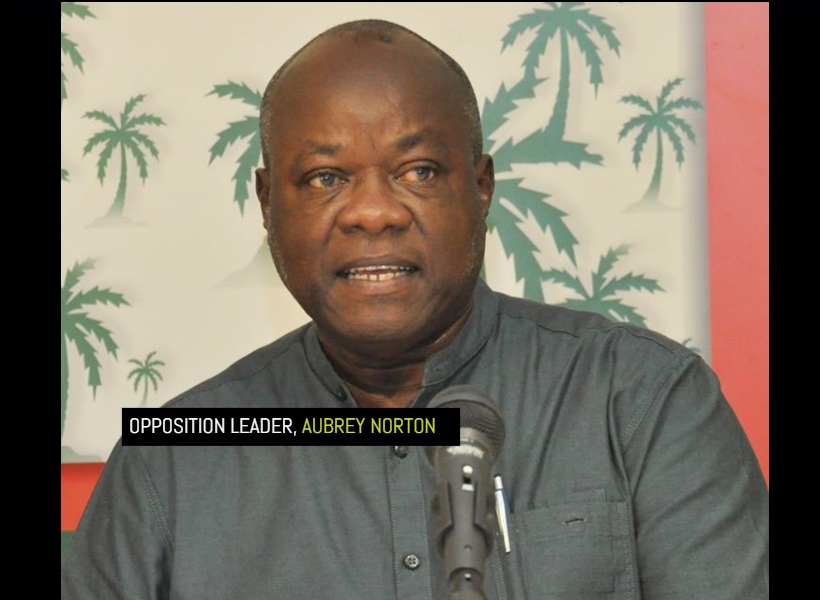 He noted that apart from legal consultations, the Opposition was also in constant communication with displaced squatters, who, from all indications were not privy to having the option of legally blocking the government from demolishing their homes.
"The option (legal action) was always available. We kept in constant communication with the residents and we did what was best for them, based on their request and not what we wanted to do," Norton said.
Norton however believes that whether legal action would have been taken, or not, the administration would have still demolished the houses.
"Based on this administration's track record I don't think this would have made sense. While we did contemplate taking legal action I don't think it would have stopped them," Norton said.
Meanwhile, Norton was asked whether there was a mechanism to block bulldozers from demolishing the homes. He noted that the machinery was already on the land.
"The equipment that was used, though it is usually used by workers of the company, they would normally have someone from the Ministry who would operate it and carry out the duties. It should be noted that the people had blocked it before and what they did was break down all the bridges so that people couldn't get on the land," Norton said.
Last week, close to seven homes built on what Government deems state lands were demolished after two years of proposals to squatters for their relocation. A total of 35 families back in 2021 were consulted and provided housing and cash for the value of their homes.
Minister of Housing, Colin Croal had said a total of $250M in compensation was issued to 27 families from the district. An additional $6M was disbursed for farmlands.