The barricading of roads, burning of debris and assaulting commuters are tantamount to terrorism, says Attorney General and Legal Affairs Minister, Anil Nandlall. The minister was keen to highlight this offence and the fact that it carries stringent penalties following two recent violent protest actions at Hopetown, West Coast Berbice (WCB), and Buxton, East Coast Demerara (ECD).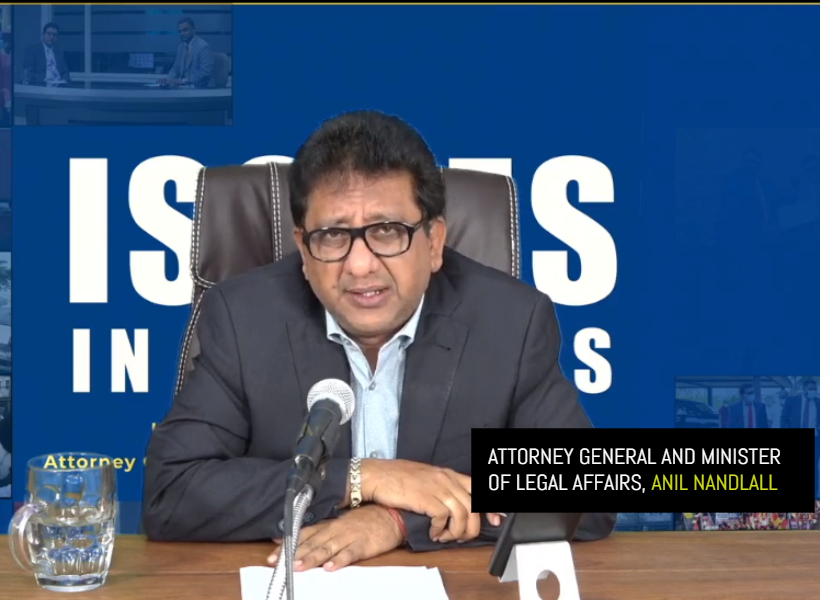 Three days ago, villagers at Hopetown resorted to torching a vehicle and beating the driver after he allegedly struck down two locals who were on an electric scooter. Four days before the Hopetown incident, residents at Buxton torched a truck and beat a driver in response to drug enforcement officials nabbing a man with over 50 lbs of marijuana in his car's trunk.
Nandlall, during his recently aired "Issues in the News" programme, said that the demonstrations at the two villages follow a similar incident that took place at Mon Repos last year where persons at the community market were attacked, robbed and their properties destroyed by protestors. Those attacks were carried out after an online agency erroneously reported that a cop, who stood accused of shooting a civilian, had been released. The chaos that ensued resulted in nationwide condemnation. According to Nandlall, these incidents represent a troubling pattern that deserves immediate attention.
"Persons at two villages along our roadways, Hopetown and Buxton, have again chosen to resort to burning of roads, beating of people, burning of vehicles and this is a serious issue and it would appear that a pattern is being established. I saw the Commissioner of Police speaking about it. I reminded the police today (Tuesday) that they had made a promise that persons who had robbed and beat dozens of people at Mon Repos on the East Coast of Demerara in the vicinity of the market that those people would be charged for whatever the offences are," Nandlall said.
However, he lamented that months have passed and those persons have not been charged.
"I reminded the police today of that commitment. I heard the Police Commissioner speak about these two incidents and rightfully expressed his alarm and made certain statements. Well, a government will not sit idly by and allow any component of its citizenry to terrorise, to vandalise, to beat, to rob and to execute terror against the general public," Nandlall stressed.
The Senior Counsel noted that while people may feel they are the victims of a wrong, civilised society and a responsible judiciary will never allow the perpetuation of vigilanteism.
"The most condign actions will have to be taken, in particular since this seems to be consistent conduct. We have terrorism offences, which carry high penalties; bail is not grantable unless special reasons can be shown; we have offences which relate to the destruction of public properties and private properties that carry very punitive sanctions if those offences are established to the satisfaction of the court; and these regimes in the law will have to be employed and it is for the public good," the AG said.