The People's National Congress Reform's (PNCR) Region 9 Chairman, George Nicholson believes the ongoing demolition of the party's Lethem office is a clear effort by the PPP/C administration to erase the opposition's presence there.
Nicholson made these and other comments during a special press conference on Thursday. According to Nicholson, PNCR representatives in the district were not given notice of the demolition. Because of this, according to him, many documents and other important files are now either missing or destroyed. He then questioned the motive of the administration in this regard.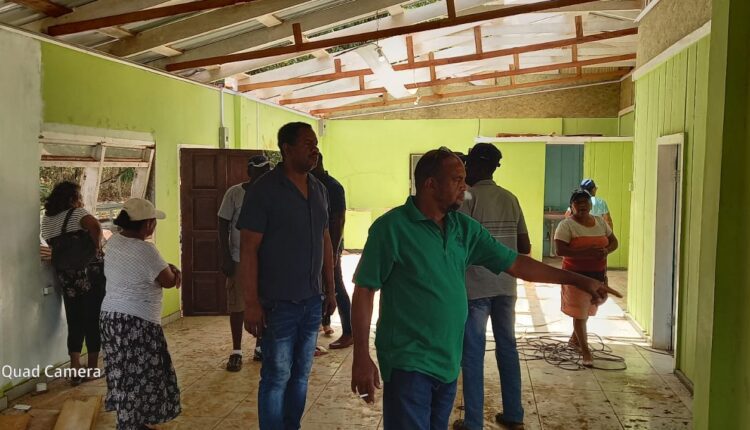 "This is not just demolishing a building. This is about removing the identity of the PNC from this region. And I am sure that this is not an action for this region but it's a national agenda. The PNCR served as a beacon of hope in the region and the administration is seeking to remove that from the region," Nicholson said.
The PNCR Regional Chairman then accused the administration of trying to tarnish the image of the party in the region. He claimed that there has been rumours that were circulated about the party's current state of affairs.
"The PPP's agenda is to go into the far flung areas and tell people that the PNC is dead and there is no hope for the PNC. That building proved them wrong otherwise. It went against their agenda," Nicholson said.
He affirmed that supporters in the region will be vigilant against the "agenda of the government". "We will stand our ground. We will not allow anyone to intimidate us. We believe that that building belongs to us and we believe there is a place for us to resolve these issues."
Last week, several workers in the wee hours of the morning began demolishing what used to be the regional office of the People's National Congress Reform (PNCR) in Lethem, Region 9. Government in a statement following the demolition explained that several notices were sent to regional officials which went unanswered. Officials from the party however claimed that no notice was given to them.