By Sueann Wickham
Persons worldwide witnessed the arrival of the Covid-19 pandemic in 2020 which brought varying degrees of social and economic misfortune. Some were left jobless. Others struggled with mental health issues. But it has not been a period of complete despair for all. For some persons, the pandemic also served as the genesis of self-discovery and opportunities for creative development. Such was the case of Shykah Raydawn, a local artist, who found love, light and splendour through creative paintings.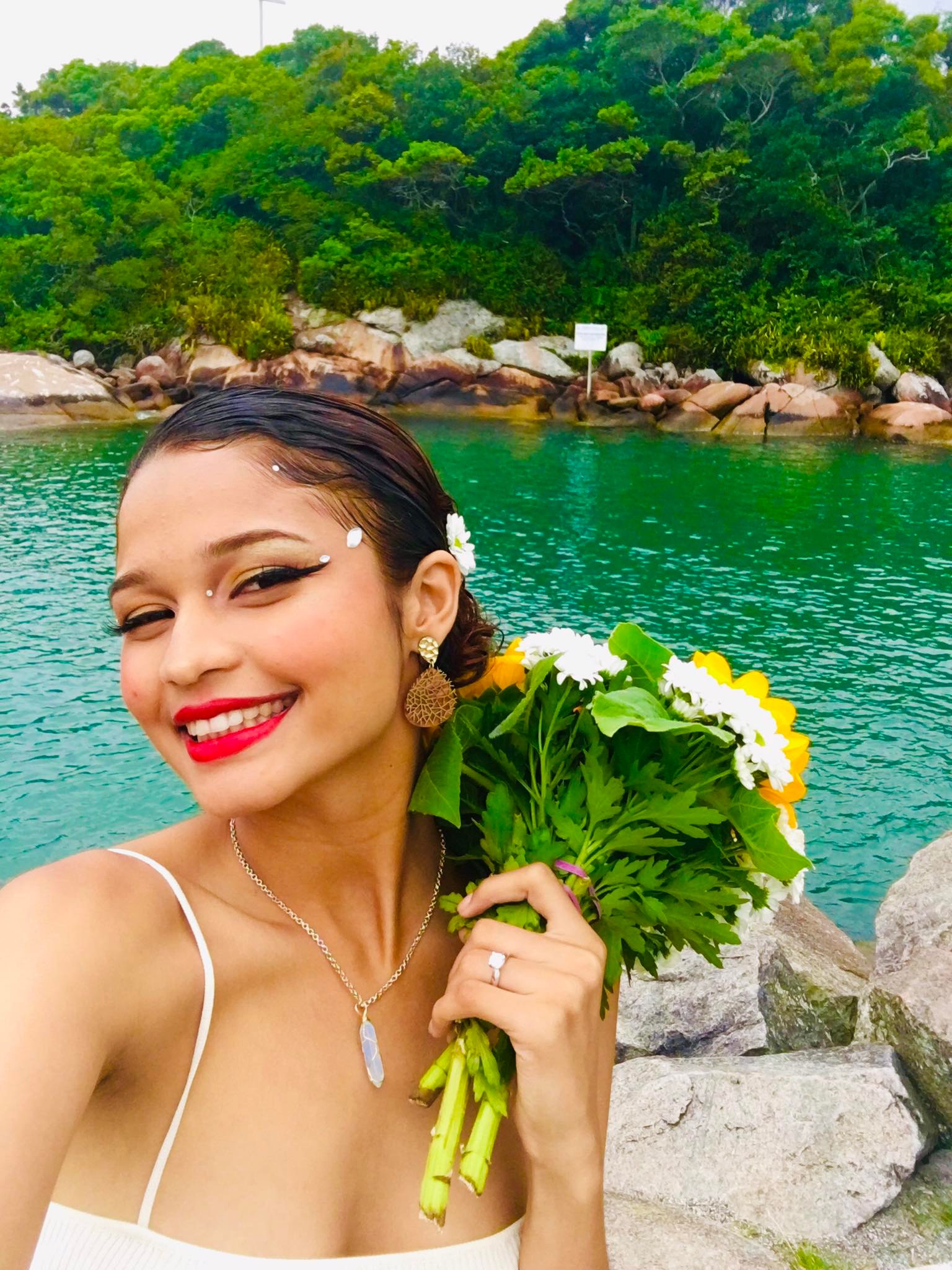 In an exclusive interview with Guyana Standard, Raydawn shared critical aspects of her entrepreneurial journey.
The businesswoman stated that growing up, she often struggled to express herself. She eventually found her unique voice through paintings. Describing it as something that "kept her company", she said it eventually became something she found great comfort and interest in. As such, while many were battling through the adversities of the pandemic, she was diving further into the world of artistry without no idea that it would later be the birth of her business, Wavy Creations.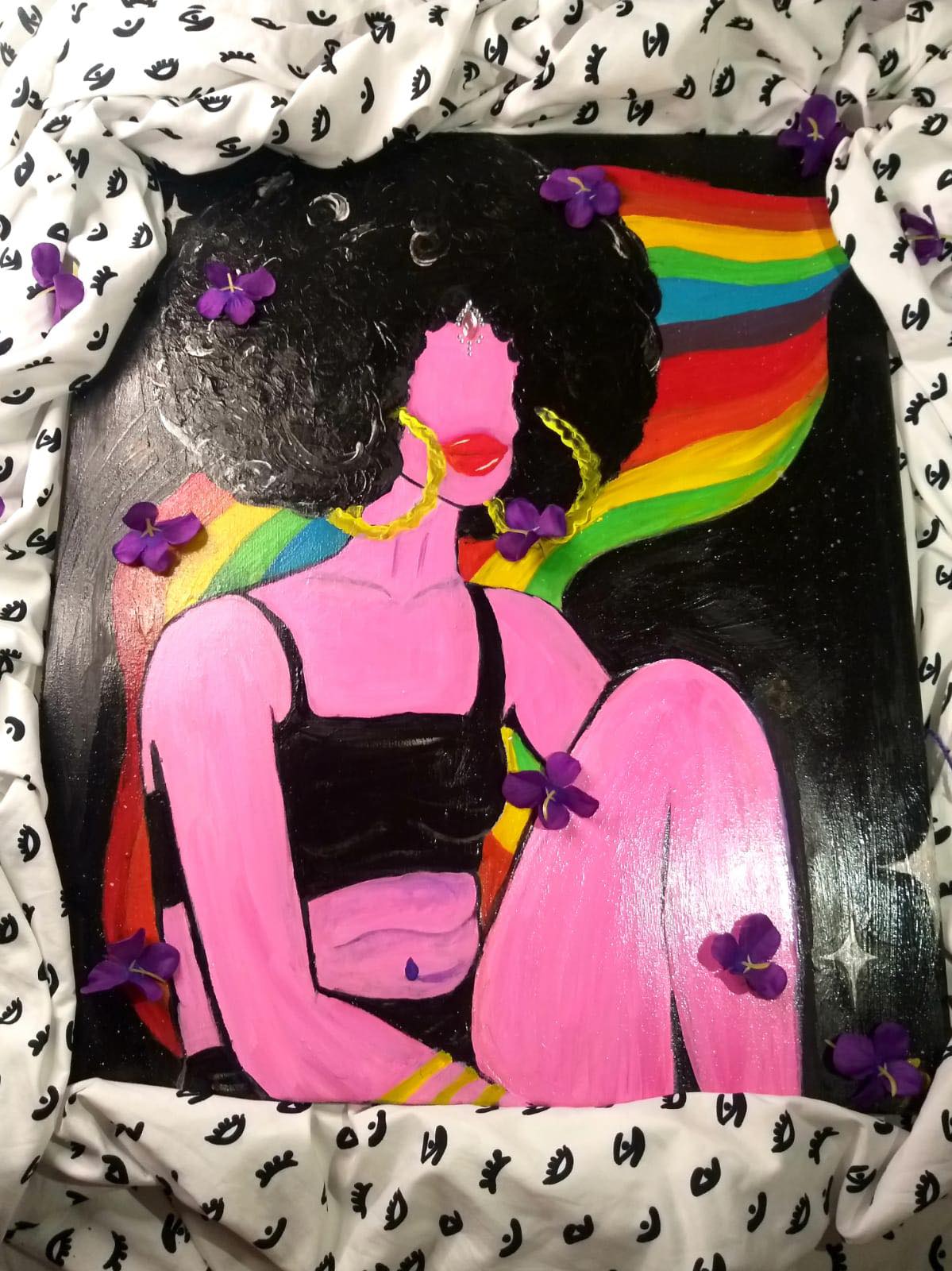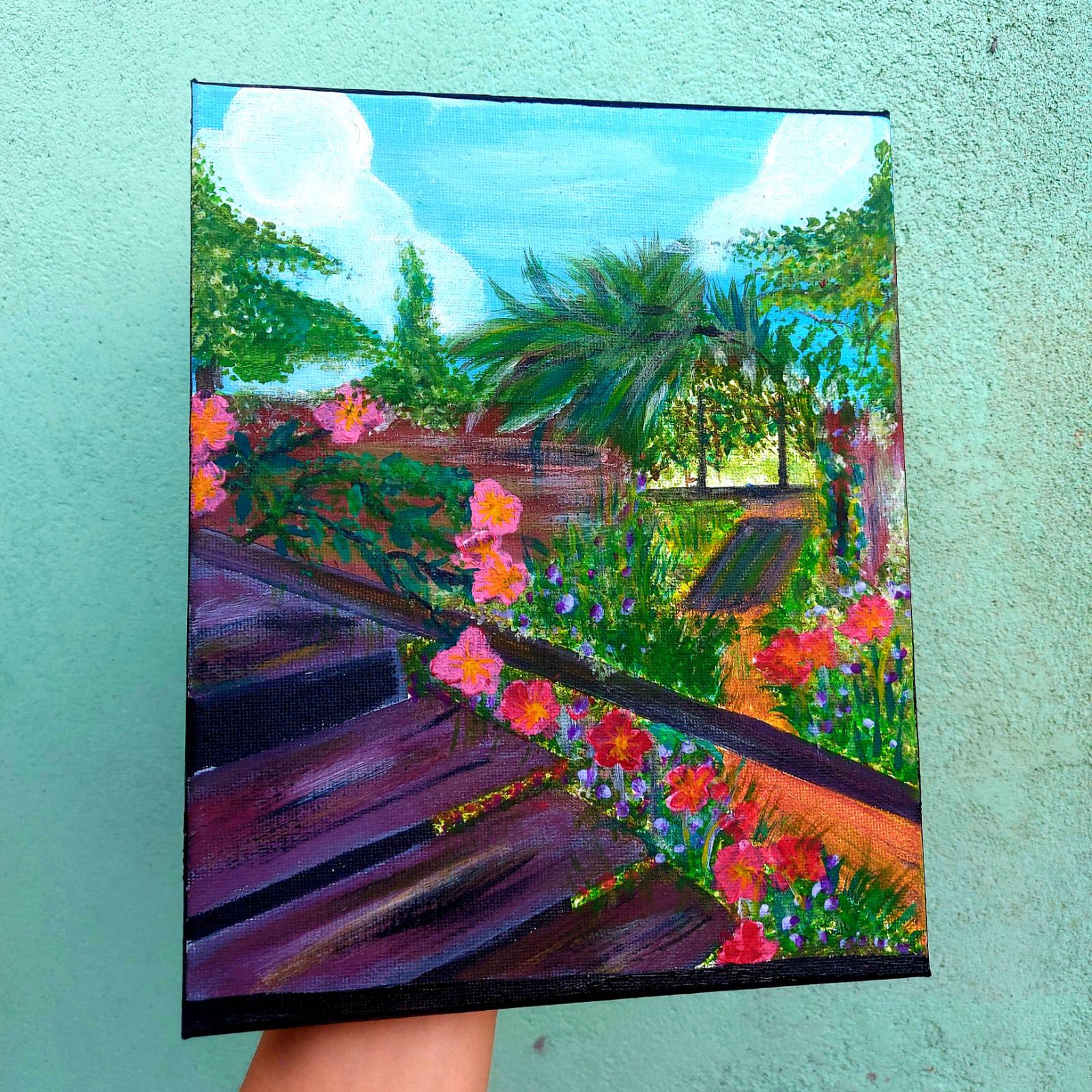 The young entrepreneur shared that Wavy Creations was launched on May 17, 2020, with the intent of providing unique paintings to her customers. Describing the nature of her business she said, "It caters to art lovers and persons who want something authentic for their loved ones and even themselves. My art varies. It's whatever I'm able to put my hands on and make it erupt feelings inside of my customers."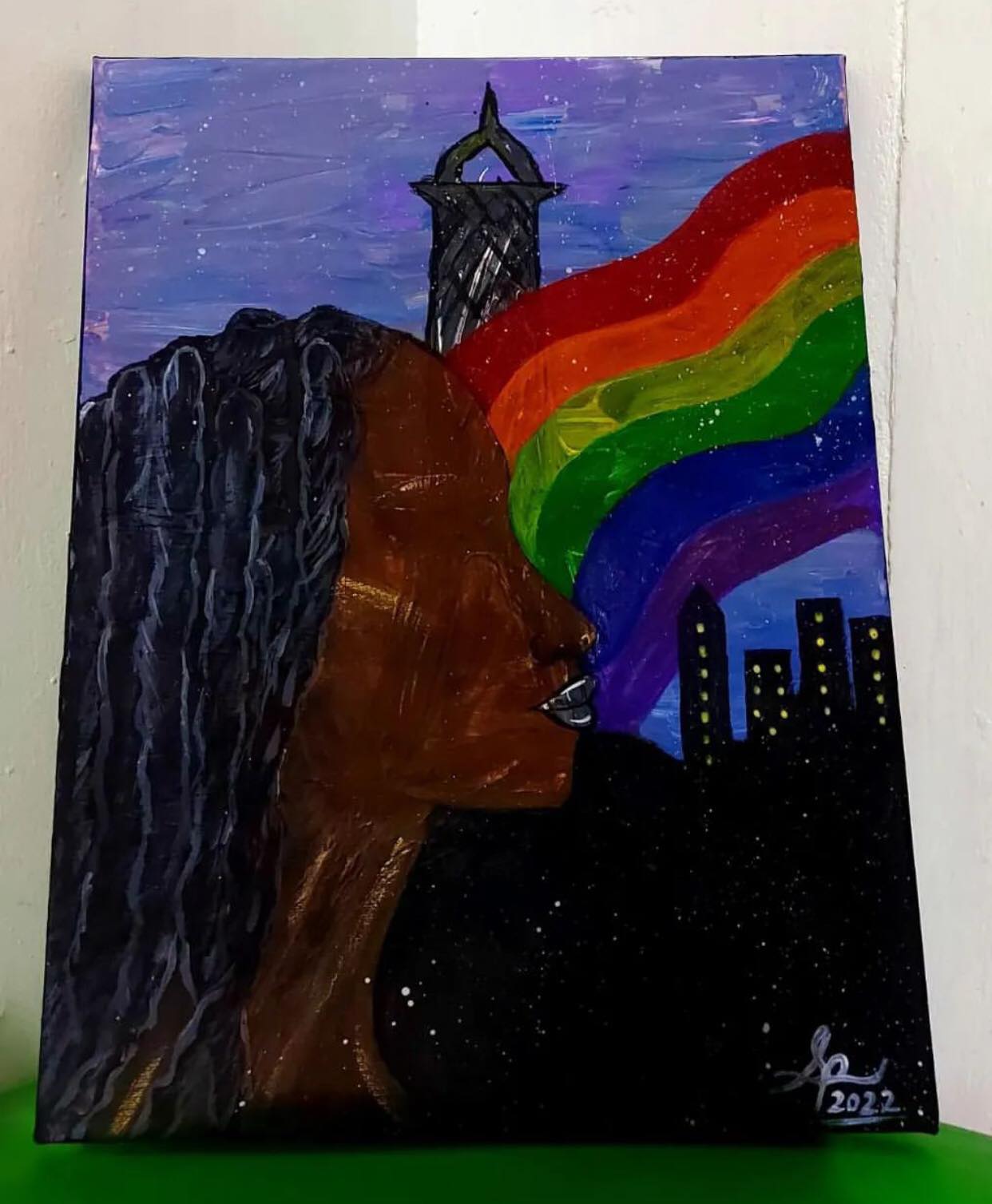 She recalled that after she sold her first piece, she felt unstoppable. But that did not mean she would be exempt from the challenges that haunt many business owners.
Her greatest challenge she said was a mental block, which would often hamper her ability to produce pieces. "I have something artists call an art block, so this comes and goes, but when it happens, I have zero motivation to work on my paintings. It's exhausting when I want to paint, but I have no inspiration to start. This is something I'm still trying to learn to understand and defeat," she courageously expressed.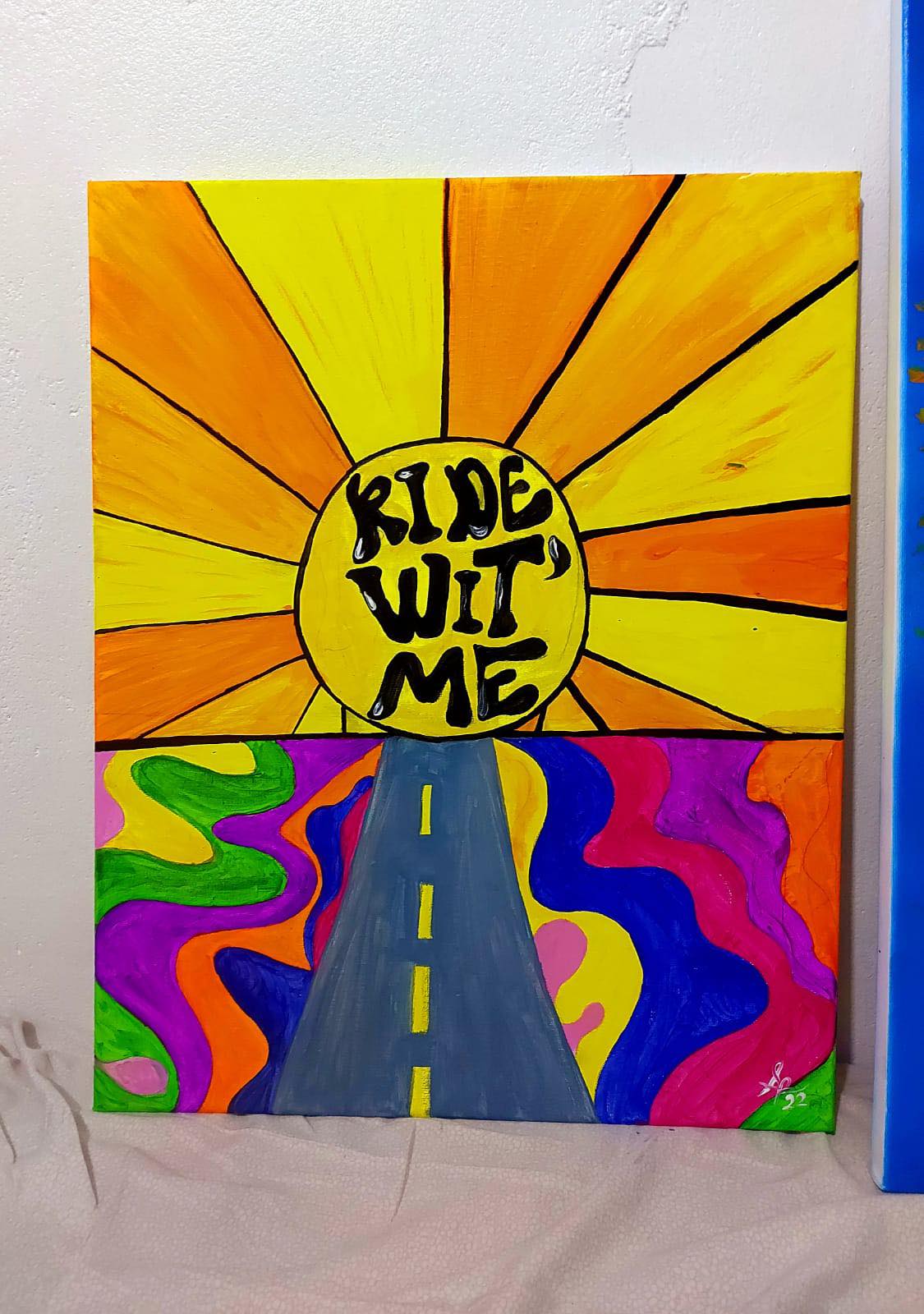 Recognizing that her ability to overcome art block is still a work in progress, she noted that her love for art is often what keeps her going. "When I'm gliding my brushes on the canvas, a feeling of proudness rushes through me, and that makes me feel worthy. It's more of an internalized thing for me. I hope that makes sense. I just feel good enough, for myself. It does a lot for my confidence."
As a young entrepreneur, she highlighted that she is quite grateful for her clientele, as it is no secret that local creatives often find it difficult to cement their place in the world of entrepreneurship. Many artists take months and even years to sell a few pieces, so the support she has been receiving locally provides more motivation for her to keep reaching for new heights. "I think it's been really well to me, there are a few challenges still, but I'm working every day for improvements to get to my goal," she said.
Raydawn also shared that she does not intend to limit herself to paintings, and will soon set out on a new business venture that may see a start as early as June this year. This business she said, will be mainly jewellery making, another passion she has developed. To provide the ultimate customer experience, she will also do personalized orders, to create unique pieces for her clients.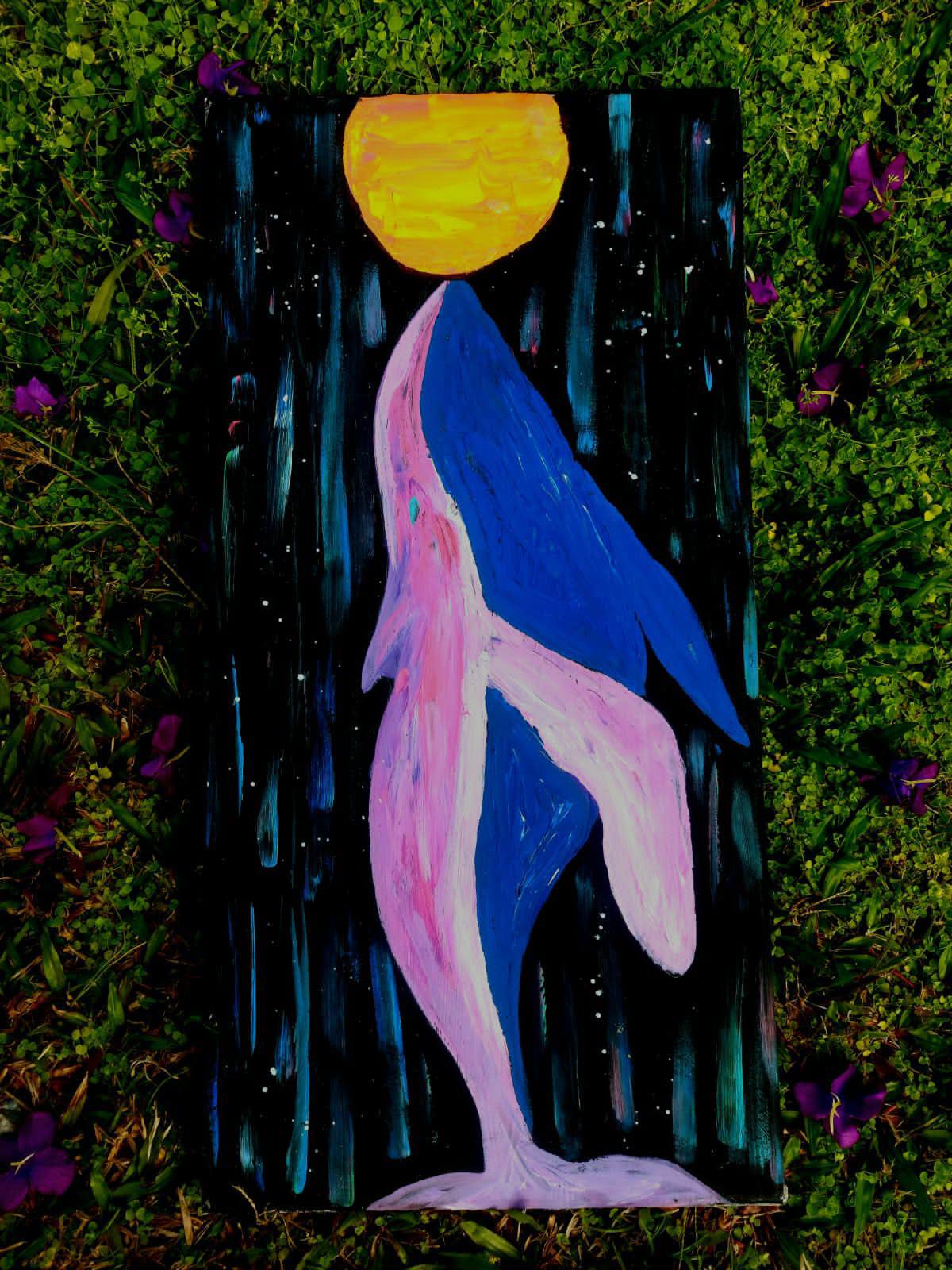 Like most local creatives, this artist strongly believes that more can be done to boost the creative industry in Guyana so that they can make a sustainable living off of their talents. She was keen to note that many creatives have to juggle full-time jobs and use their spare time to engage in their craft, which does not always work out best for them. Many persons also feel a sense of under accomplishment as it may take years for them to get the break they feel they deserve, and with most of their dedication going toward their full-time jobs, their mental health also suffers a tremendous blow which makes it hard to produce.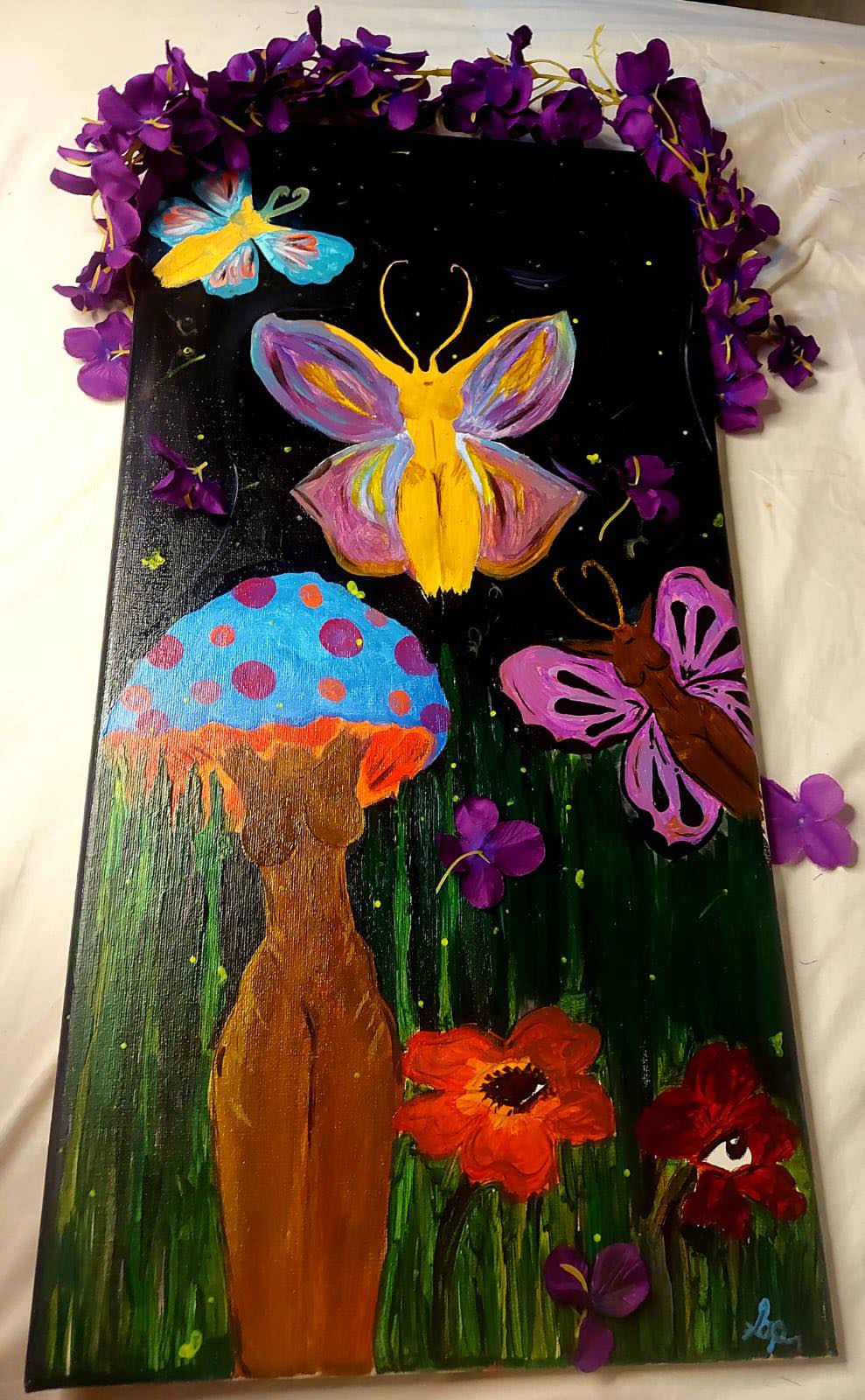 To conquer this she said, "I think perhaps more events that allow small businesses to showcase their work should be held- maybe mini expos. And, perhaps the continued support of our locals through various organizations may give the industry more of a boost."
Raydawn also noted that she was able to participate in a few exhibitions that did well for her business. She said this proves that once provided with the platform, young creatives can thrive.
As she took a trip down memory lane and reflected on her journey in becoming a creative and business owner, she said, "My experiences, both negative and positive, have made me into the person I am today. I struggled a lot with expressing myself, so I paint to let go. Also, my wife has been the greatest, my biggest supporter. Let's say she helped me discover a part of myself that I didn't know existed, and every day I'm learning more about Shykah Raydawn.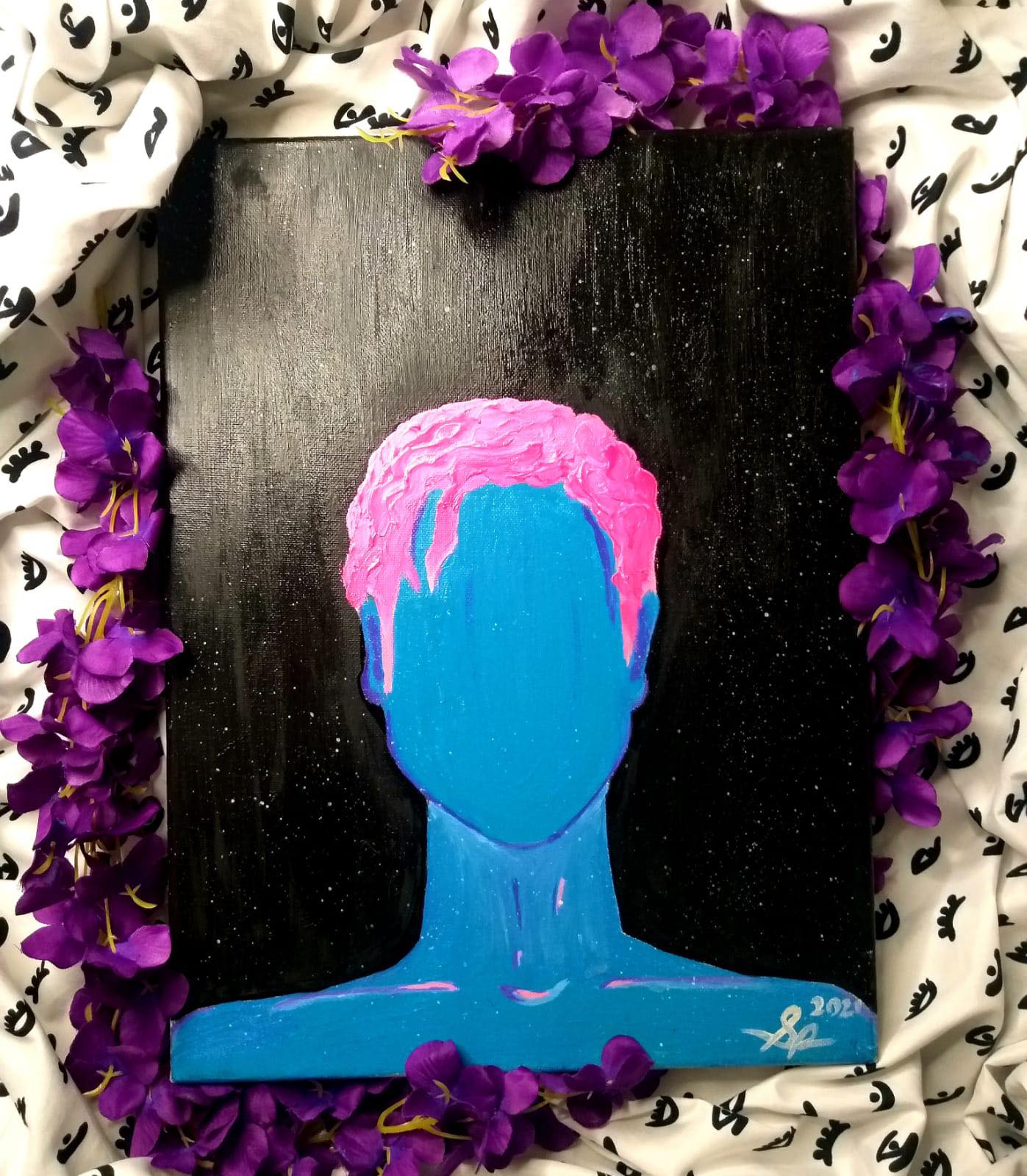 Painting and seeing how my art makes people feel about themselves, and about others makes me the happiest and gives me the drive to continue."
The young entrepreneur has plans to take her work to a regional and even international level some day as she believes her art has the ability to make people feel "free, loved, unique and inspired".
Guyana Standard believes Raydawn is definitely one to look out for in Guyana's creative industry.
Persons who wish to view her work or purchase unique pieces can visit @‌Wavvy_creations on Instagram or contact her directly on +592 639-2321.