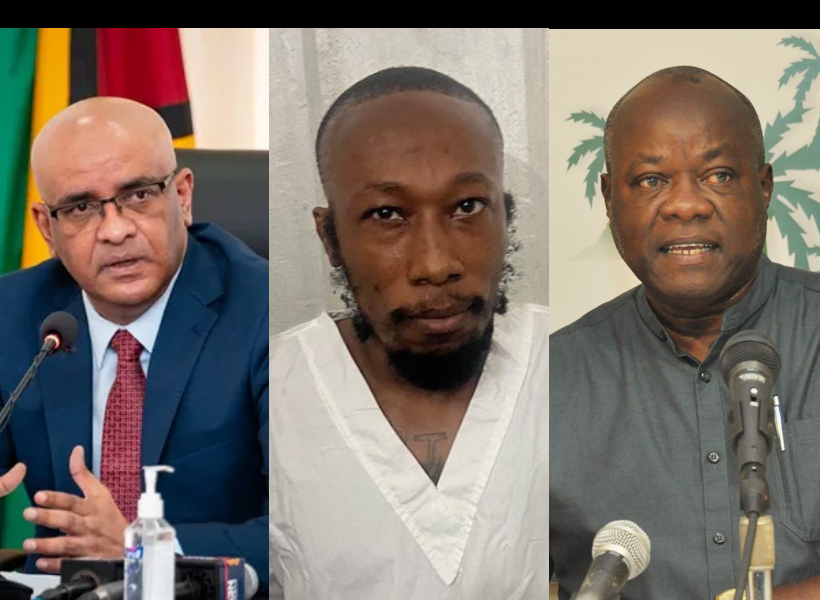 One day after Guyana's Opposition Leader, Aubrey Norton said his party has the manpower to step into a "physical confrontation" with the government, a convicted notorious mass murderer made a daring escape from the Mazaruni Prison. Social media immediately went abuzz with speculations, with many questioning whether there was a link between Norton's statement and the escape of Royden Williams, also known as "Smallie".
When the country's Vice-President, Bharrat Jagdeo was asked to proffer his thoughts on the connection, he was cautious. While noting that he wishes not to speculate, the VP said that all "scenarios" were examined, including a "political" one.
"It doesn't mean that it is real, but as an analyst, particularly in a government, knowing the history of APNU and what happened at Buxton and the close collaboration with the escapees, that would have been one of the scenarios explored by our intelligence operatives. But I'm not accusing him of anything, so I don't want the headline to say I accused Norton of planning the escape," he said.
Norton's talk of manpower to spare was in connection with the eviction of his party's officials from an office at Lethem. That building was being occupied for decades by the People's National Congress Reform (PNC/R) but was earlier this year confiscated by regional authorities.
The Opposition Leader, during a press conference earlier this month, said that the eviction was tantamount to provocation. He accused the government of attempting to fuel a "physical confrontation" between government and opposition supporters in the region. Norton told the press that he informed a minister that the PNCR has people to spare if the government wishes to have a physical confrontation.
Jagdeo, in response, said on Thursday that he downright dismissed Norton's statement.
"Sometimes I believe that he adopts a certain posture and pursues a certain bravado to make himself look more weighty than he actually is. So, that's how I dismiss that threat, that it was typically Norton saying 'We're ready to fight', etcetera."
Meanwhile, the hunt continues for the escaped convict. Guyana Standard understands that at least two persons are in custody and are assisting police with the investigation.