The Black Entrepreneurs Association (BEA) launched an Emancipation Business Pitch Competition today at the Herdmanston Lodge with $2M in cash prize up for grabs.
The contest which is open to black entrepreneurs will see eight finalists being selected to return to the Herdmanston Lodge on August 5 to pitch their ideas. The event starts from 1 pm to 4pm.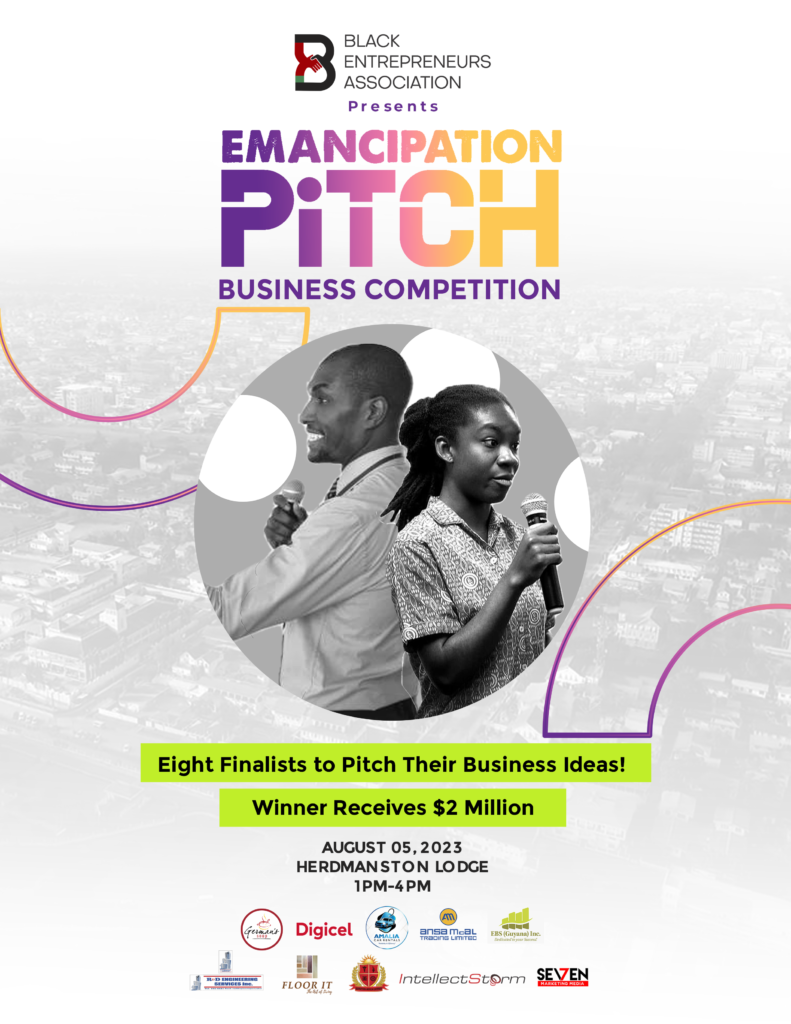 The association explained that the Emancipation Pitch presents a remarkable opportunity for individuals from various sectors to showcase their business plans to a distinguished panel of seasoned entrepreneurs and industry leaders. It said the competition seeks to inspire the next generation of business leaders by providing the seed capital required to transform their unique ideas into successful enterprises.
BEA also said applicants are required to submit a one-page business summary in PDF format of their business proposal that encapsulates the business name, concept, model, target market, and competitive advantage in order to be chosen to pitch their idea.
Guyana Standard understands that applications will remain open until July 10, 2023, and will undergo review by a panel of business experts. Selections will be made based on the novelty of the business concept, the viability of the business model, potential market size, and the competitive edge.
Applications can be sent to [[email protected]](mailto:[email protected] "‌").
The association was in place since 2020 and has over 300 members.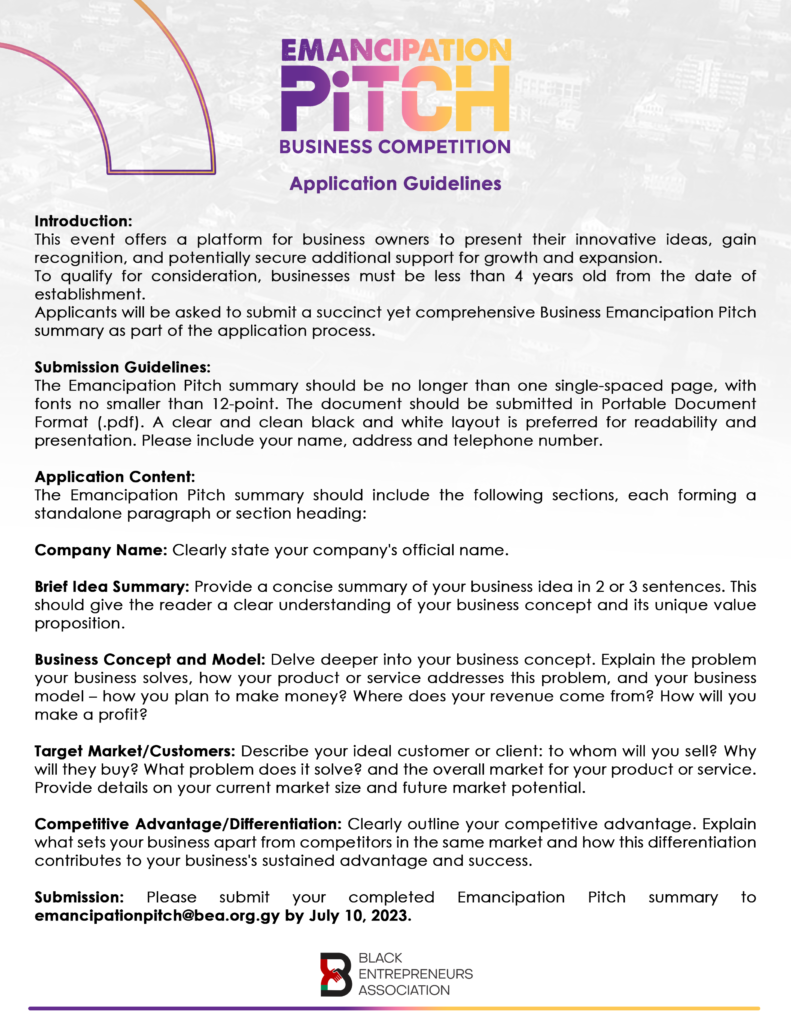 The sponsors for the event include Digicel Guyana, Ansa McAL, and Intellect Storm.