Some 1,160 persons from across the ten administrative regions will be trained as Registered Nurses (RNs) as the Ministry of Health, Health Sciences Education (HSE) in collaboration with PAHO/WHO on Monday launched the Professional Nursing Training Programme – Hybrid Approach.
The three-year programme is being facilitated through Coursera and will see nursing students being trained through online and in-person classes, a brainchild of Minister, Dr Frank Anthony.  It allows students to pursue their studies in the comfort of their homes and at their own convenience.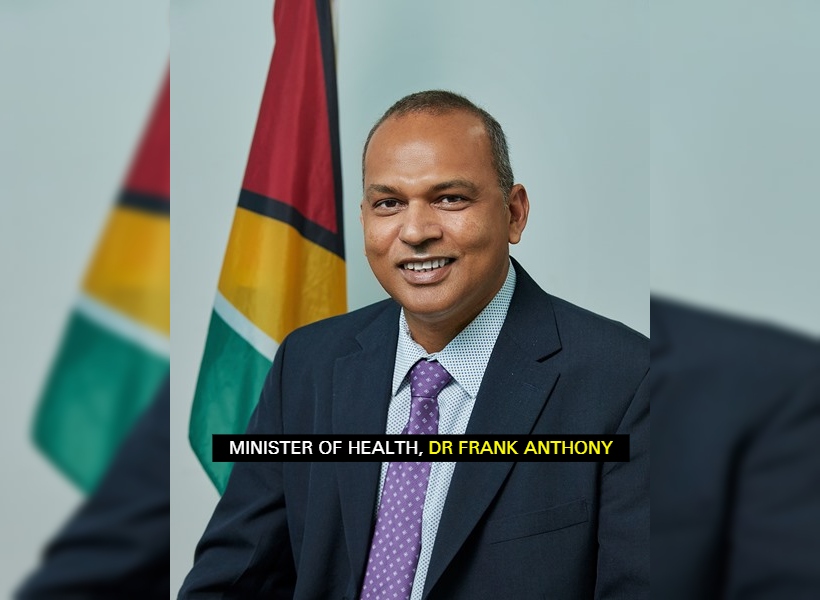 Minister of Health, Dr Frank Anthony expressed satisfaction with the number of students who have been successfully enrolled, noting the importance of boosting the human resource capacity to complement the major infrastructural developments in the health sector.
Additionally, due to the brain drain among nurses in Guyana, the programme aims to bridge the existing gaps in the profession. Dr Anthony also said Guyana is aiming to provide this type of training to other Caribbean countries.
"As we develop this programme and we get a better understanding of how it works and what we can do, we'll be able to use the platform that we have developed, the content that we've developed and allow other countries to have access to it, so in that way, almost all the islands in the Caribbean can have access and they'll be able to teach their nurses with the contents from this programme," he posited.
Simulation centres will be established in health care facilities along the coast and in hinterland regions, to allow for students to complete the practical component of the programme.  Materials for the simulation centres are being procured.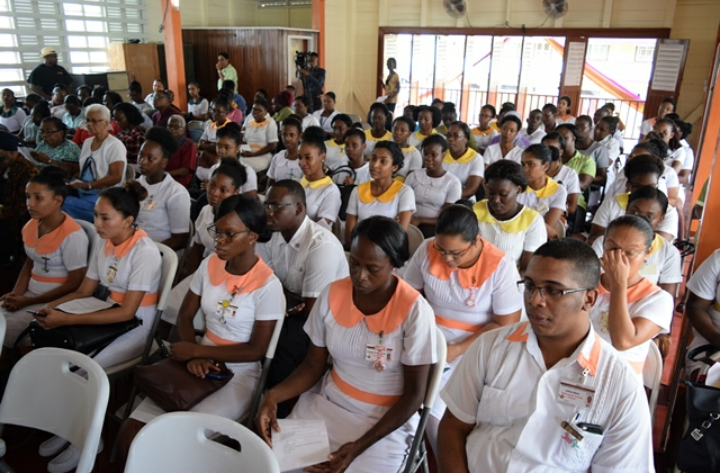 "We'll be doing another round of training for tutors who would be assisting us in doing the practical component of this. So, we're not in any way devaluing the importance of the practical training," he disclosed.
Meanwhile, Deputy Director of the HSE, Chandroutie Persaud explained that the curriculum was revised and aligned to suit the hybrid approach.
This process was facilitated through several consultation meetings with tutors from both the private and the government schools of nursing with assistance from the College of Nursing, the University of Sao Paulo located in Brazil.
"The clinical component of the curriculum was also reviewed to provide students with hands-on experiences that will complement the theory. Subsequently, tutors were trained on how to use the Coursera platform and how to create course content," she further disclosed.
Professor at the College of Nursing, University of Sao Paulo, Dr Carla Ventura, Advisor to the Minister of Health, Dr Bheri Ramsaran, Permanent Secretary, Malcolm Watt, nursing students and other representatives were present at the launching ceremony.
Some $500 million was allocated in 2023 to train healthcare professionals. (Extracted from the Department of Public Information)