Rice production in Guyana is set to experience a remarkable growth of 79 percent this year, as stated by President Irfaan Ali. Speaking at a press conference today, President Ali said, "We're projecting rice production to grow by 79% to 1 million metric tonnes in 2025."
During the press engagement, President Ali also emphasized the government's commitment in spearheading the CARICOM 25 by 2025 initiative, which aims to reduce the regional food import bill by 25 percent by the year 2025. He expressed, "We (the government) are working now on expanding our rice production. We had a record production of rice grains, increasing from 559,789 metric tonnes in 2021 to 625,092 metric tonnes so far," he said, which represents a 12 percent increase.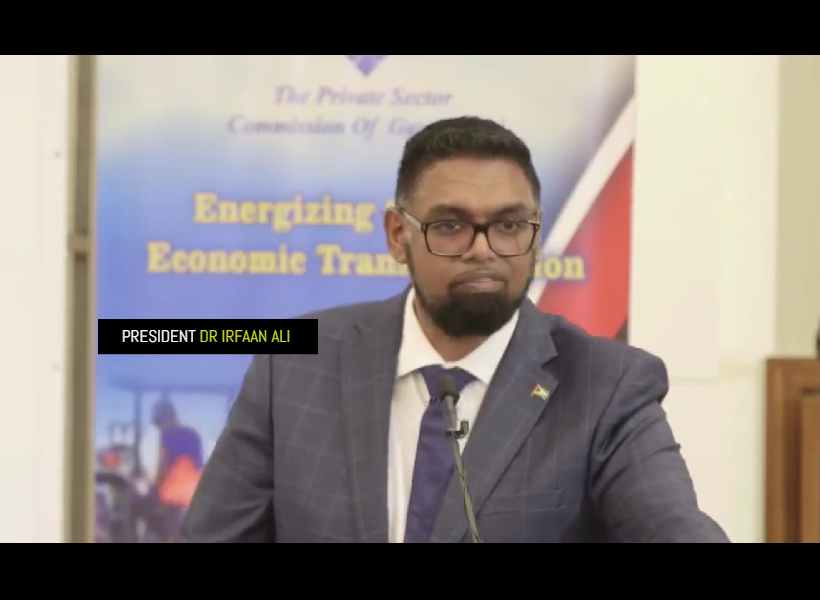 Additionally, President Ali highlighted the significant rise in rice field productivity, which surged from 5.9 metric tonnes per hectare to an impressive 62 metric tonnes per hectare to date.
Notably, rice remains the leading export commodity, accounting for approximately 60% of Guyana's agricultural exports. The projected rice exports from 2020 to 2023 stand at 1.7 million metric tons, with a total value of US$743 million.
It is worth mentioning that President Ali recently revealed the government's plan to open up 25,000 acres of land and involve farmers in rice cultivation as a key initiative.
Agricultural diversification is also a priority investment area, according to President Ali. He said the government is actively working on expanding Guyana's range of products beyond the traditional sector, venturing into the non-traditional sector. This diversification effort includes the cultivation of brackish water shrimp, corn, soya beans, broccoli, and cauliflower.
President Ali also stressed the significance of moving towards high-value production and targeting specific markets to enhance the country's production chain. To support this endeavour, the government is extending its assistance in expanding storage capacity, establishing grain storage facilities, core storage packaging distribution centres, and other related infrastructure.
Moreover, he said the government is aiming to collaborate with the private sector to establish a state-of-the-art regional food hub in Guyana.