By: Sueann Wickham
In the heart of Bartica, resides a young woman who has defied expectations and embarked on a remarkable journey of entrepreneurship. Meet Runique Belle, a 21-year-old visionary that's a blazing a trail in the world of business. With passion, determination, and a flair for fashion, Belle has turned her dreams into not one but two thriving enterprises at just 21.
Belle is the owner of BeCharmed Clothing and Accessories and BeCharmed Beauty and Giftshop.
In an exclusive interview with Guyana Standard, Belle recalled life before entrepreneurship. Her early years were marked by an unquenchable thirst for knowledge and a commitment to excellence. Hailing from Bartica, she attended St. Anthony's Primary School before progressing to Three Miles Secondary School. It was here that her brilliance shone brightly, as she topped the region in her 2018 CSEC exams with a remarkable 16 subjects. Her academic journey continued with an associate degree in Chemistry from the University of Guyana (UG) in 2020.
The unexpected arrival of Covid-19 ushered unforeseen challenges as the pandemic reshaped the world and many institutions including UG closed its doors. For Belle, the closure of the University of Guyana meant returning to her roots in Bartica. Wanting to usefully occupy her time, she found herself in the midst of job hunting during the pandemic. However, she faced a series of rejections despite her outstanding qualifications. Surprisingly, it was her parents' playful suggestion that she start her own business that set her on the path to success. She said, "During that time I had very little to do so I tried applying for jobs at several companies both private and government but I was turned down on all instances because they claimed I was too over qualified for the jobs available. That disappointment caused my parents to suggest as a joke that I start my own company and work with myself."
The Birth of BeCharmed
With a passion for fashion and an innate sense of style, Belle's entrepreneurial journey commenced with a modest investment of US$200. With a clear vision of what she wanted, she curated a collection of clothing and accessories for her first venture, BeCharmed Clothing and Accessories.
Initially an online boutique, the venture swiftly gained traction, leading to the establishment of a physical store in Bartica. "After saving my allowances for a few months I managed to save up around US$200 and from there, business ideas ran wild in my head. I knew from a very early age that I had an eye for fashion and loved dressing up so that's why I decided to buy a few pieces of clothing and accessories to sell.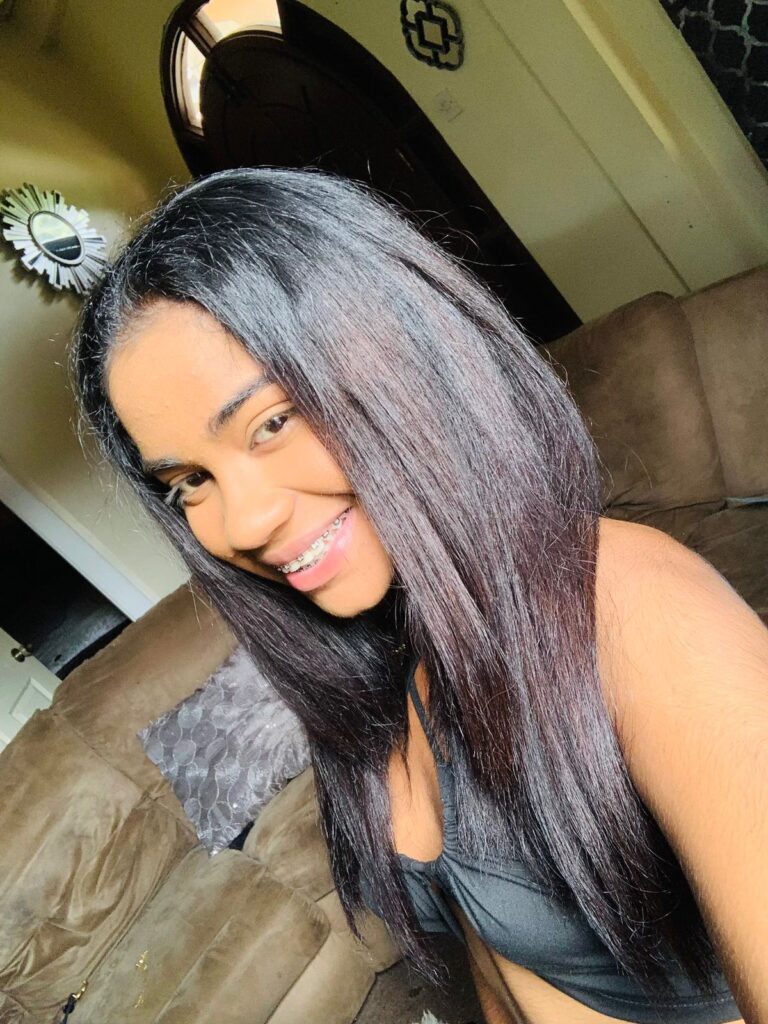 "After posting the items online they sold out very quickly and I took that money and bought even more items and that was the beginning of BeCharmed," she recalled.
The young entrepreneur's innate fashion sense resonated with customers, positioning BeCharmed as the go-to destination for several fashion trends in Bartica.
Balancing a single business is no small feat, but this belle's unwavering determination prompted her to expand into a second enterprise, the BeCharmed Beauty and Gift Shop,which caters to customer's cosmetic and gifting needs. With unwavering support from her family, she proved that age is no barrier to success.
Navigating Challenges
Every entrepreneurial path comes riddled with varying obstacles, and Belle's journey was no different. The hurdles of securing finances and thriving in Bartica's competitive market were her constant companions. Despite her academic prowess, obtaining loans or credit cards remained a challenge, leaving her to rely on her initial investment.
Strategic pricing, harnessing the potential of social media, and thoughtful sales initiatives emerged as her strategies to captivate and retain customers. In addition, skillful organisation and a commitment to accountability enable her to not only maintain but also flourish in managing both ventures.
Inspirations and Aspirations
Belle finds her role models within her family—her parents and grandparents. Their unwavering support and encouragement have propelled her forward. Witnessing their resilience and achievements from humble beginnings has galvanized her determination to pave her own way. Her ambitions extend beyond personal success; she envisions giving back to her community, Bartica, a cornerstone of her entrepreneurial odyssey.
Amid her triumphs, Runique relishes her role as her own boss. The liberty to immerse herself in her passions—fashion and entrepreneurship—has proven rewarding.
A commitment to integrity defines her approach, recognizing the importance of treating customers with reverence. This dedication to earning client trust secures the longevity of her businesses and fosters enduring relationships.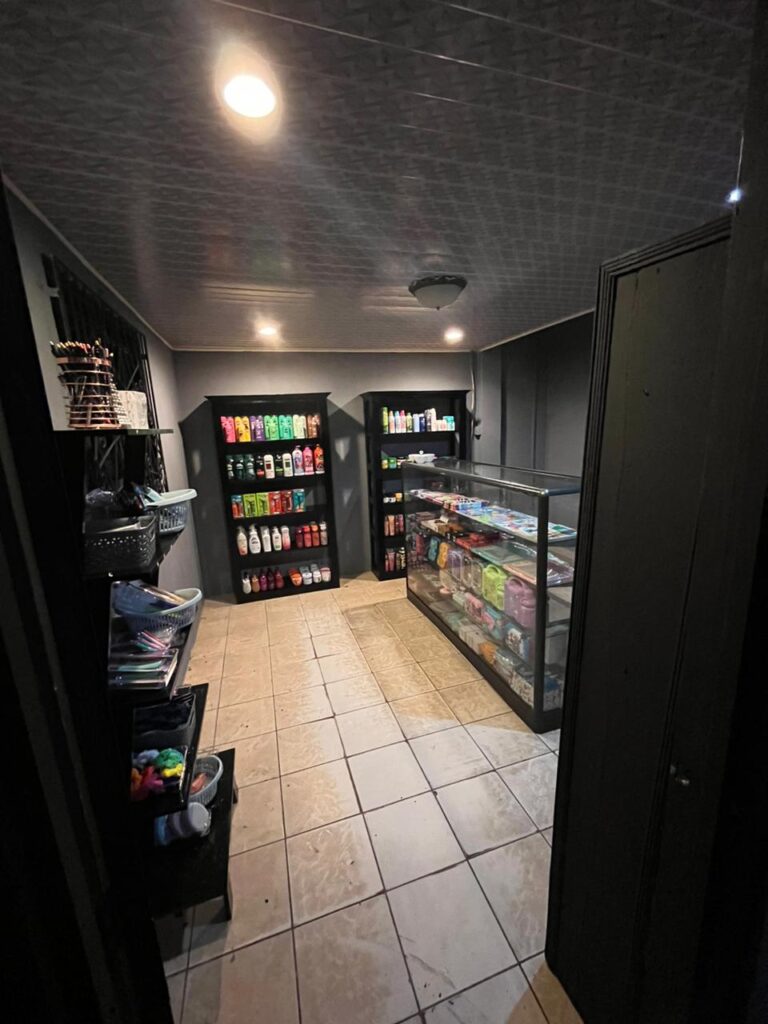 Honesty, loyalty, and respect also form the bedrock of Belle's business ethos. Recognising customers as the lifeline of her businesses, she ensures each interaction mirrors these values. By treating others as she wishes to be treated, Belle upholds the integrity of her ventures and fosters steadfast connections.
Currently, her services are extending beyond Bartica as her business continues to grow and attract customers from Georgetown and other parts of the country. To cater to their needs, the young entrepreneur has incorporated delivery services so that her products can reach customers outside of Bartica.
Reflecting on her journey to becoming an entrepreneur she underscored the potency of ambition, hard work, and steadfast familial support. In addition, she gave credit to her unyielding pursuit of education and excellence which laid the groundwork for her future triumphs.
From topping regional exams to securing an associate degree, to opening two successful businesses Belle certainly embodies the blossoming potential that arises when dedication meets opportunity.
She was keen to note that the pandemic, for all its uncertainties, ignited her entrepreneurial fire—a flame that would illuminate her path forward.
To those who aspire to venture into entrepreneurship, Belle offers sage advice: "Be cautious but take the leap." She emphasised the importance of patience and faith in the growth process, reminding aspiring entrepreneurs that success doesn't happen overnight.
Those who wish to purchase her products can visit her store at Belle's Square, 52nd Avenue Bartica or visit/follow her socialmedia pages [becharmedgy](https://www.instagram.com/becharmedgy/ "‌"), [becharmed_giftshopgy](https://www.instagram.com/becharmed_giftshopgy/?igshid=MzRlODBiNWFlZA%3D%3D "‌") and [beauty_by_becharmed ](https://www.instagram.com/beauty_by_becharmed/?igshid=MzRlODBiNWFlZA%3D%3D "‌")on Instagram.