President Dr Irfaan Ali has introduced a prerequisite for commencing discussions between himself and Opposition Leader, Aubrey Norton. The Head of State has declared that Norton must "confess his sins" before any meaningful talks can evolve. This condition comes as both political sides navigate their roles within the backdrop of a thriving multibillion-dollar oil and gas sector, allegations of ethnic bias, and a growing call for shared governance.
Addressing reporters in Georgetown, the Head of State noted that Norton must acknowledge his party's alleged involvement in attempting to rig the March 2020 General and Regional Elections. President Ali expressed his frustration over previous attempts at discourse, which he claimed were met with insincerity from Norton. He recounted instances such as Norton's refusal to shake his hand at a past event and his abrupt withdrawal from discussions regarding constitutional matters.
President Ali shared, "I reached out, humbly, to shake his hand and he refused. What more do you want me to do? Bow to him? He is not God. If you can't shake the hands of a humble man, what else would you do?
Let me give you an example: I (am) consulting with you (Norton) and you (Norton) go to the court to stop the consultation…All I am asking for is for him to confess his sins. His sins are the attempts to try and rig the elections. Owwwww, is that too difficult? Confess thy sins!"
In a dramatic gesture, President Ali concluded his statement by raising his clasped hands skyward, symbolizing a plea for confession.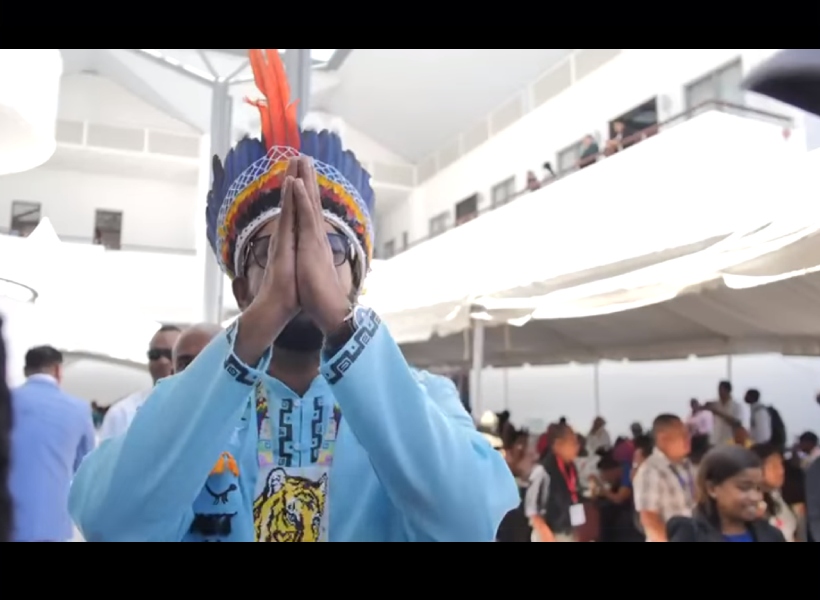 Nevertheless, the President revealed an alternative approach. He hinted at bypassing traditional political channels and instead engaging directly with areas under opposition influence. This strategic manoeuvre aims to foster collaboration at the grassroots level when traditional political leaders remain resolute.
"My work with the opposition is my work with every area conceived or perceived to be opposition areas. That is why I will go to every community and I will meet the people directly. I'll win from the bottom up. I will embrace from the bottom up. If the top doesn't want to embrace, the bottom is embracing beautifully," he noted.
The standoff between President Ali's People's Progressive Party/Civic (PPP/C) and Norton's A Partnership for National Unity (APNU) has persisted since the PPP/C's rise to power in 2020. However, this tense dynamic traces its origins much further back. The relationship between these two political mammoths has been characterized by dangerous political manoeuvrings, and divisive rhetoric, culminating in instances of violence and strained relations between the two largest ethnic groups – Indo-Guyanese and Afro-Guyanese.
While President Ali's administration champions inclusivity, the APNU has consistently voiced concerns about racial bias. It alleges that the government is implementing policies favouring Indo-Guyanese interests while neglecting the needs of Afro-Guyanese citizens. These claims include allegations of preferential treatment for Indo-Guyanese-owned businesses in government contracts and the ousting of Afro-Guyanese from "ancestral" lands earmarked for infrastructural development.