The drive to empower local farmer organizations (FOs) has taken a significant leap forward as the Food and Agriculture Organization of the United Nations (FAO) and PROCASUR recently joined forces to zero in on equipping such entities with the tools needed to seamlessly integrate into sustainable food value chains. Towards this end, a nine-day technical mission was orchestrated by the two international groups to facilitate the translation of turning innovative plans into action.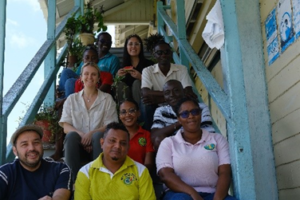 This mission, held from August 7 to 14, garnered the active involvement of 60 farmers hailing from eight FOs spread across six regions. The overarching objective was to empower these FOs by boosting their functional and operational capacities, thereby elevating the quality of services they can provide.
The foundation for this mission was laid earlier in May when the team first engaged with the FOs, building upon the momentum generated by a National Learning Route event under the theme "Come up in the Value Chain." This preliminary engagement required each FO to craft a succinct yet impactful innovation plan, tailored to their specific strengths and entrepreneurial potential.
FAO and PROCASUR's strategic response to these innovative plans was the convening of the nine-day technical mission. This mission aimed to bridge the gap between conceptual innovation and tangible action. By aligning the Innovation Plans with a medium-term Organizational Development Plan, the mission facilitated a clear path for implementation. Notably, the latter plan is slated to receive comprehensive technical and financial support from the FO4ACP programme. Guyana Standard previously reported that the FO4ACP programme aims to support small-scale and family farmers in African, Caribbean and Pacific countries by strengthening farmers' organizations.
Funding for the FO4ACP project stems from the European Commission, channeled through the International Fund for Agricultural Development (IFAD).
Key beneficiaries of this initiative span a spectrum of FOs, including the Central Mahaicony Perth Village Farmers Association and the West Berbice Sheep and Goat Farmers Association in Region Five, the Pomeroon Beekeepers Association and Pomeroon Export Producers Association in Region Two, the Gibraltar/Fyrish Farmers Association in Region Six, the Mocha Arcadia Multipurpose Agriculture Cooperative in Region Four, Medicine from Trees in Region Nine, and the Blue Flame Women's Group in Region One.