Pursuing any career is never an easy task. It entails working irregular hours, late nights of studying, and facing challenges daily. But to those who are determined enough to overcome the odds and persevere, these bumps along the road of success are not viewed as obstacles but used as stepping stones.
One individual who can testify to this is Peggy Allicock. She's a brave and ambitious Guyanese from Sumara, a remote village located on the banks of the Buru Buru River in the North Rupununi.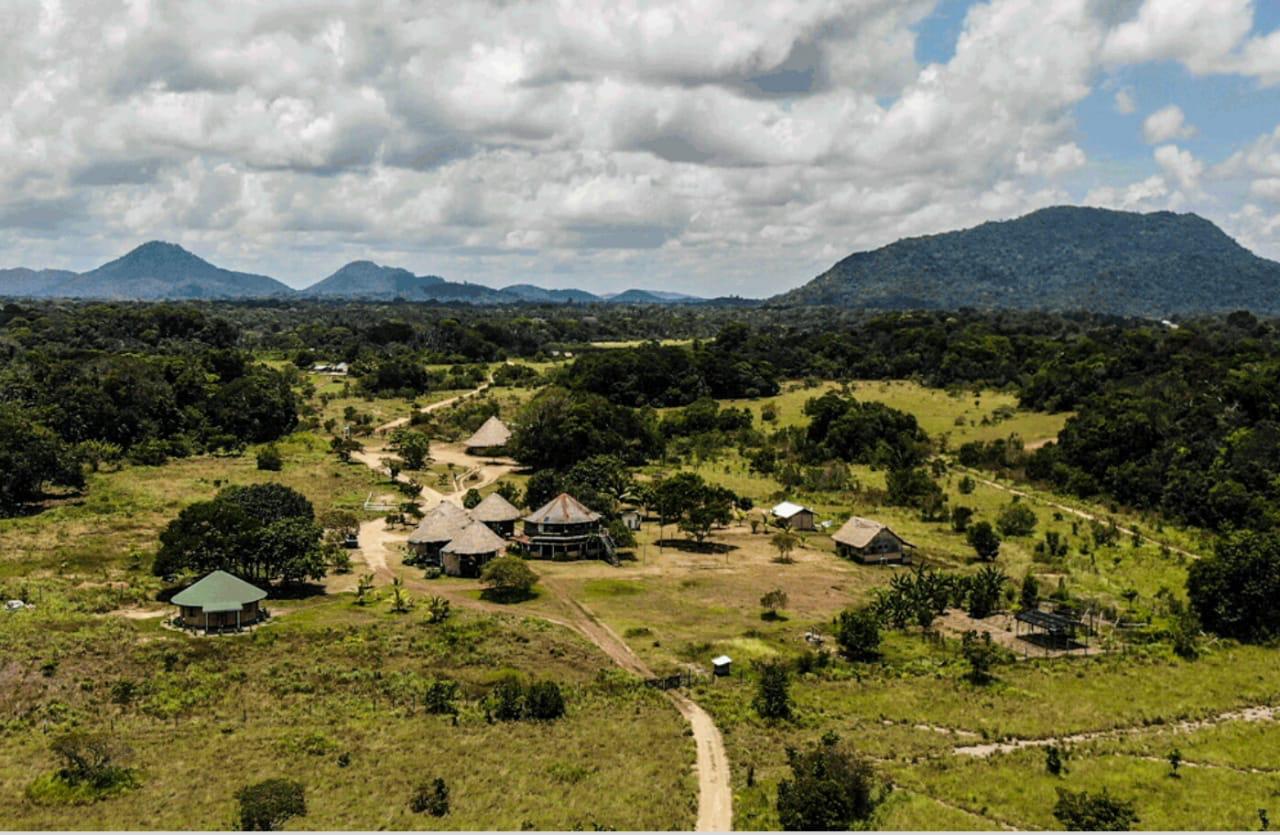 It is known to most that the hinterland region is replete  with many challenges but chief among them is access to quality health-care. This specific issue has always impacted Allicock growing up, and to date, it keeps her motivated and passionate about playing her part in changing this state of affairs.
The memory of witnessing residents struggle to acquire medical care still lingers in her mind. But according to Allicock, this very experience taught her to not take anything for granted even though she has migrated to the capital city, and has unlimited access to services that were usually non-existent within her village.
During her interview with the Guyana Standard, Allicock said, "Life growing up was difficult. As one would imagine, living in such a remote village posed may challenges, challenges we take for granted on the coast today. Roads, transportation, medicine, communication were all at one time or the other a luxury that many were unable to afford or enjoy."
"…I was exposed at a very young age to many of the challenges residents faced in accessing health care. This inequality in access, was the catalyst for me to pursue a career in nursing, a decision that would not only change my life but would have become my life long passion, dream and commitment."
To be the best at her craft, this optimistic and enthusiastic personality is pursuing a Bachelor's Degree in Nursing at the University of Guyana, and has already managed to become a Registered Nursing Assistant, Registered Midwife, and Registered Nurse. But with such significant achievements comes significant challenges.
Allicock said, "After graduating from the Annai Secondary School, a school which held its lessons in a Benab, I successfully gained passes at my CXC subjects. Soon after, I decided that I wanted to move to Georgetown to commence my nursing programme…Of course as a student, finances and access to other resources were challenging."
"But this was compounded by though classroom and hospital settings, long hours and sleepless nights because of studying or in other cases, a rowdy or abusive family member of a patient."
But while working and studying seemed somewhat difficult to handle, it has only paved the way for many opportunities to come pouring in and push a determined Allicock to achieve even more. This was evident as this medical professional provided almost a decade of service to the Lethem Regional Hospital in Region Nine, and the Mahdia District Hospital in Region 8, among others. This transformative experience was made possible following her decision  to commence a nursing programme.
"Pursuing the Registered Nursing Assistant Programme, was the beginning of my long years of formal training. That programme allowed me to gain the knowledge, skills and abilities to make my career path a reality. After returning to the interior, I quickly realized the need for me to pursue further studies and broaden my horizon, hence I commenced the midwifery programme," the professional stated.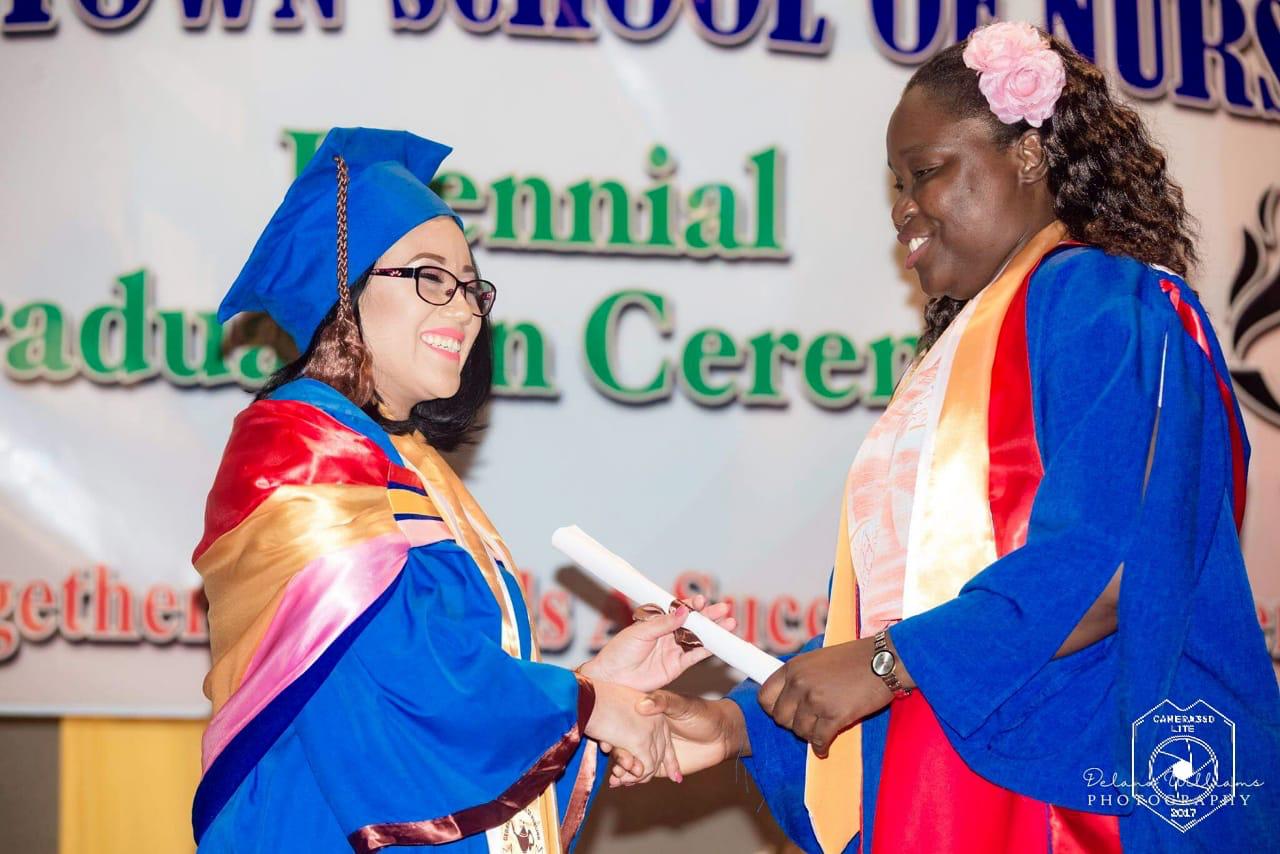 She added, "…I returned to the interior, this time Region Eight, where I served for three years, before fulfilling another part of my dream to become a registered nurse."
When asked directly why this specific field of work was chosen, a proud Allicock intimated that it was due to the clear need for better healthcare services and professionals in the region.
The ambitious young woman noted too that working and living in remote hinterland regions tested all of her formal training and experience. Allicock added, "It allowed me  to fully understand the social and economic dynamics of the area and how it affects healthcare care and its delivery."
Irrespective of the tests she has faced, Allicock says that her reward is always reaped from the gratitude exhibited by those whose lives she has been able to improve.
In this regard, Allicock said, "It is rewarding personally for a patient to tell you 'thank you" or 'because of you I am better'. Even to see a baby delivered safely or see a patient make a total recovery, is enough motivation, it is all the reward my soul needs."
As industrious as she is, Allicock still has that extracurricular activity which she enjoys–football.
She shared with the Guyana Standard that her eyes are now set on gaining a Masters degree in Public Health, right after graduating in the year 2020 from her nursing course.
On that note, Allicock said, "It is hoped that with the continued support of my family and loved ones, I can complete my Masters in Public Health someday. My ultimate goal now is to be equipped to make an even more meaningfully change at the policy level."