As government moves to stabilise and implement sea defence structures following the recent high tides, accessing monies from the contingency fund will be a necessity, says Director-General of the Ministry of the Presidency, Joseph Harmon.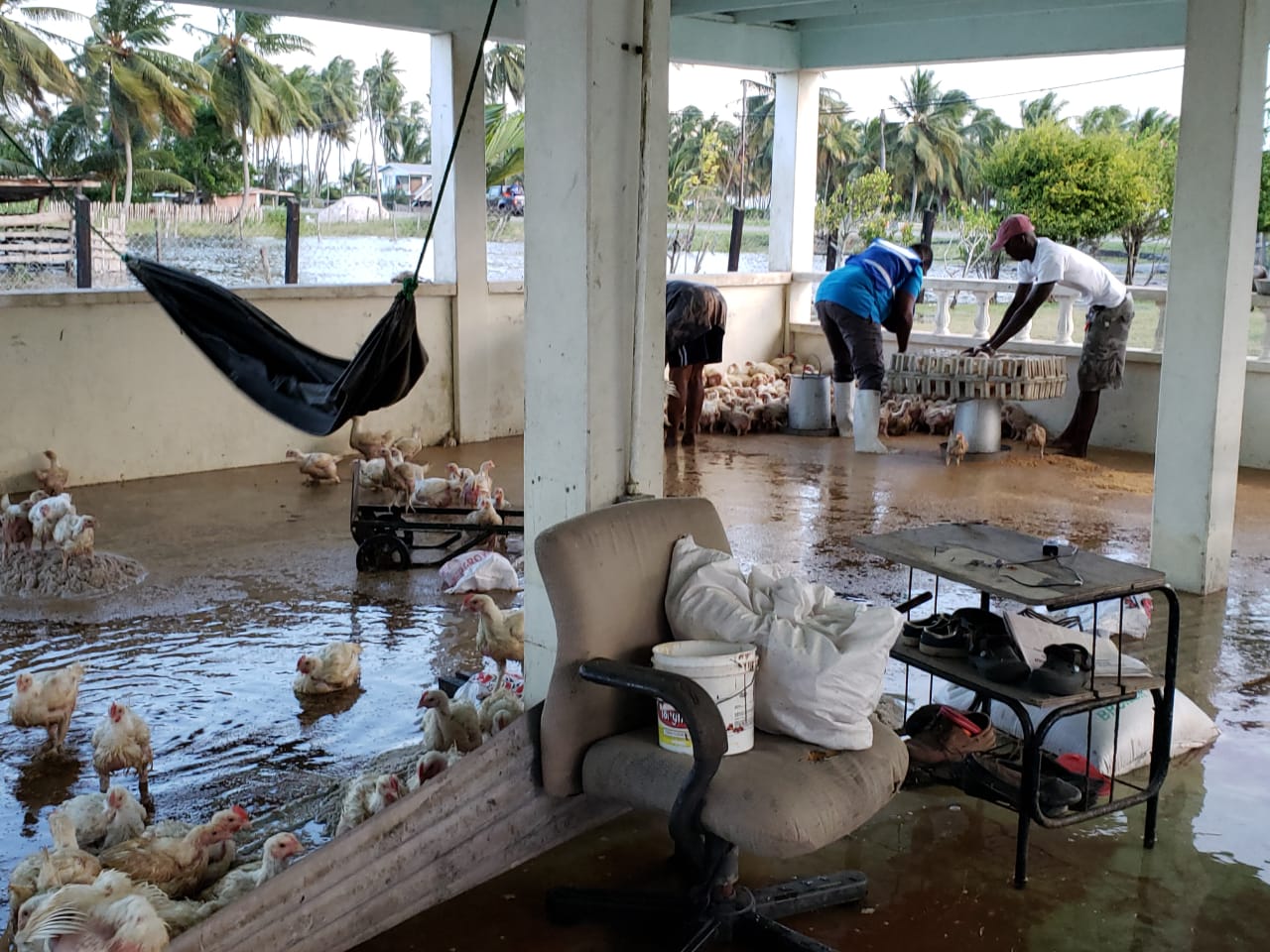 The official said that monies are needed following the recent devastating high tides which affected  400 households. Persons would have suffered great loss to real estate, cash-crops, and livestock.
Harmon said that the circumstances justify the government's recourse to the nation's stash. "These activities are urgent, they are unanticipated and therefore, make for the satisfying of the provisions for us to approach for contingency funds to ensure that we can take the steps that are necessary to bring relief the citizens of our country, who reside in the affected areas."
Harmon has also revealed that government is mulling financial assistance for persons affected by the floods, which will also be sourced from the fund.
Meanwhile, Infrastructure Minister David Patterson, provided a breakdown of the actions that will  be taken to ensure that systems are put in place as the October spring tide looms.
He said that moves will be made to engage contractors and suppliers to effect the repairs and implementation of additional mechanisms in a timely manner. Patterson said there is a small window to complete the schedule of works which includes the placement of boulders (rip-rap) at high-stressed areas along the coast, and the blocking of breaches in three locations: Danzigt, Fairfield and Prospect.
"We will be meeting with the local contracting fraternity as well as local suppliers. What we intend to do, is to have multiple contractors engage simultaneously, to be able to execute as much work as possible," he said.
Patterson noted also that the sinking of two tugs might serve as a deterrent to contractors who are needed to deliver the stone to the required destinations for use.
"We can only transport the stone by barge and tug. Unfortunately, over the weekend the intensity of the wave actions was so severe that we lost two tugs. So obviously, persons are cautious about hiring out their tugs and barges because of that. So that is another challenge that we are facing. We have to come up with a solution, [which] will be:  to find a safe loading site where the wave action is not so severe, and then from there [we] transport it inland through canals to the sites," he said.
Patterson gave his assurance that all procurement protocols will be observed.