Days after police issued a wanted bulletin for 38-year-old Alfie Norman Garraway, his mother was moments ago charged for trafficking marijuana.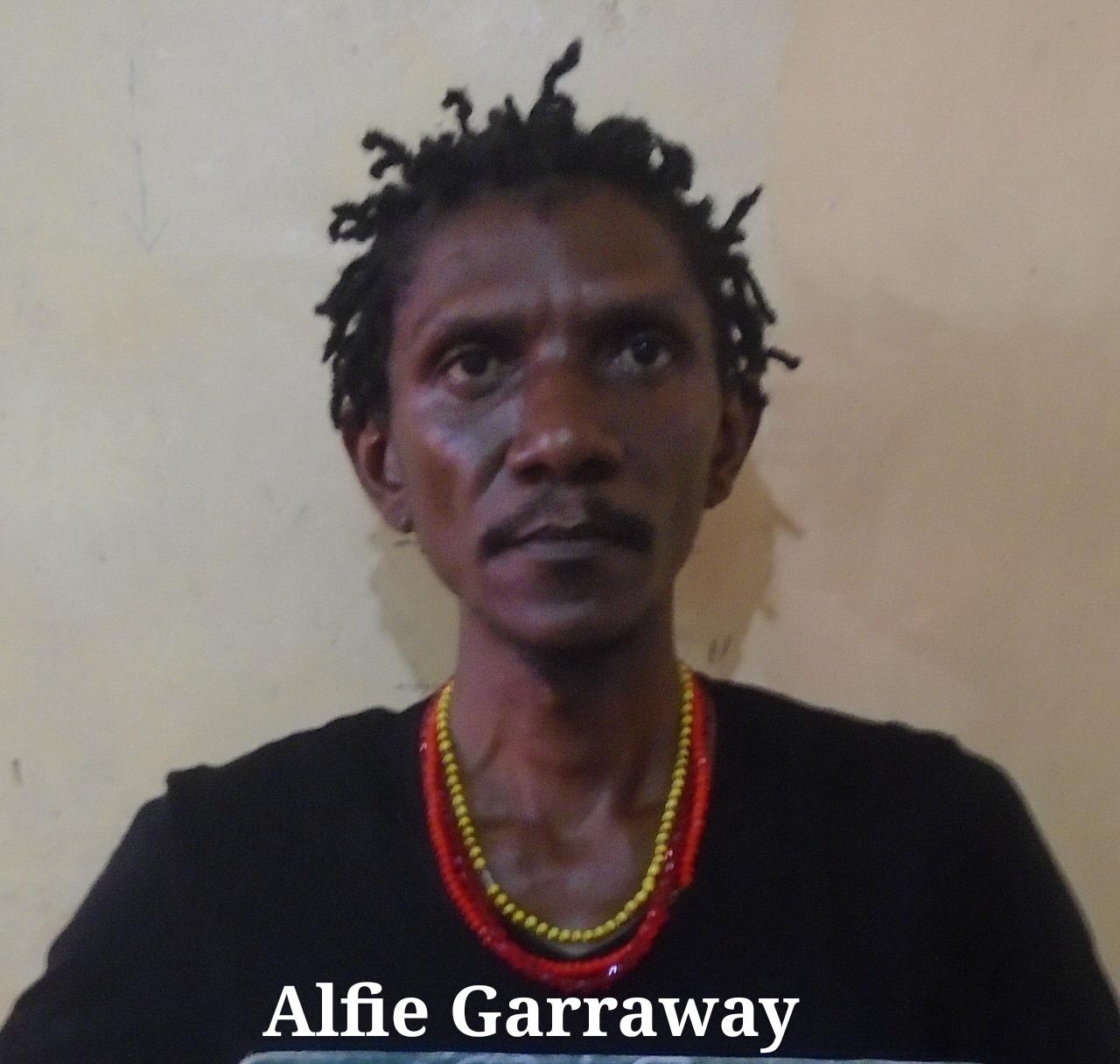 Fifty-five-year-old Roseann Garraway, a food vendor, of 71 Norton Street, Lodge, Georgetown appeared before Principal Magistrate Faith McGusty in the Georgetown Magistrate's Courts.
Roseann Garraway pleaded not guilty to the charge which stated that on October 5, 2019, at Norton Street, Lodge, she had in her possession 39 grams of marijuana for the purpose of trafficking.
The woman was represented by Attorney-at-law Siand Dhurjon who asked that his client be released on reasonable bail.
However, Police Prosecutor Annalisa Brummell objected to bail being granted to the defendant on the grounds of the prevalence of the offence and the penalty the charge attracts.
Facts presented by the prosecutor stated that on the day in question, police, acting on information, went to the defendant's home where they carried out a raid and found a quantity of leaves, seeds and stems suspected to be narcotics in the defendant room.
The court heard the woman admitted ownership of the drugs stating that she normally boils it and drinks it on a daily basis. Hence, she was arrested and charged for the offence.
The court was also told that a further search was carried out in the house and illegal firearm and ammunition were found belonging to her son Alfie Garraway who is wanted by the police.
The Magistrate, after listening to the facts, released the woman on $60,000 bail.
The mother of six was instructed to make her next court appearance on November 6, 2019.
In 2017, Chief Magistrate Ann McLennan committed Alfie Garraway and two other men to stand trial in the High Court for allegedly throwing a grenade at a Toyota Lexus SUV, PRR 8398, belonging to Glen Lall, publisher of the Kaieteur News.
The vehicle was parked on the western side of Saffon Street, Charlestown, Georgetown outside the building housing the newspaper's offices.
On checking the front of the vehicle, the staff member spotted a grenade lying near one of the front tyres. Video footage from the company's CCTV cameras showed a grey-coloured vehicle slowing as it approached Lall's vehicle.
The driver accelerated after the explosive was thrown.
Garraway is out on $300,000 bail the pending the hearing and determination of the trial in the High Court.