The Working People's Alliance (WPA) is calling on the Guyana Government, of which it is apart, to formally make public the report of the Commission of Inquiry (COI) into the assassination of Dr. Walter Rodney.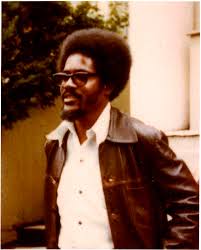 The party's call comes on the heels of an article that was published in the Stabroek News, which entailed a call from Dr. Rodney's wife-Patricia-to the government to release the report.
A statement from WPA said, "At the urging of Mrs. Rodney, WPA again adds its voice in support of her call on the Guyana government to formally make public the report of the COI. We also support her call for the implementation of the recommendations."
WPA continued, "Whatever the feelings of the President and his party about the findings, they should no longer hide the report from the Guyanese people. By continuing to suppress the report, they are unnecessarily prolonging this sad chapter in our country's history."
The WPA said that it is not against the report's release, nor is it involved in a conspiracy with the government to suppress it.
"Nothing could be further from the truth. It is no secret that the issue of Walter Rodney's assassination and the abrupt termination of the Commission of Inquiry (CoI)by President David Granger upon his assumption of office in May 2015, remains one of the sore points in the relationship between the WPA and the leadership of the PNC and the government," the party noted.
The WPA said too, that it has tried hard not to allow the President's "partisan attitude" to the Rodney Col and its findings to undermine the stability of the Coalition. In so doing, the WPA believes that people might have misread their attitude and feelings on the issue.
"WPA has never wavered on its firm belief that our brother was murdered at the direction of the government of the day and by forces aligned to the State because of its political activity. His assassination was part of a reign of terror by the then regime against progressive and revolutionary forces, the WPA which had openly and courageously challenged it."
The WPA said that even in death, Rodney continues to be victimized by the actions and inactions of successive Guyanese governments. This, they said, is a painful reminder of the coarseness of Guyanese politics and a political culture that is "hostile to mature and civilized human relations."
According to the Walter Rodney Foundation, the activist was assassinated by a bomb on Friday, June 13, 1980, in Georgetown, Guyana. He was 38 years old.