It was an all Trinidad and Tobago affair when the curtains came down on the 15th Diamond Mineral Water Indoor Hockey Festival on Sunday evening at the Cliff Anderson Sports Hall (CASH).
The Queen's Park Cricket Club (QPCC) Men's team exacted revenge on their Guyanese rivals, Pepsi Hikers (last year's winners), to lift the title; while, George United and QPCC copped the female and Men's Over-35 competitions respectively.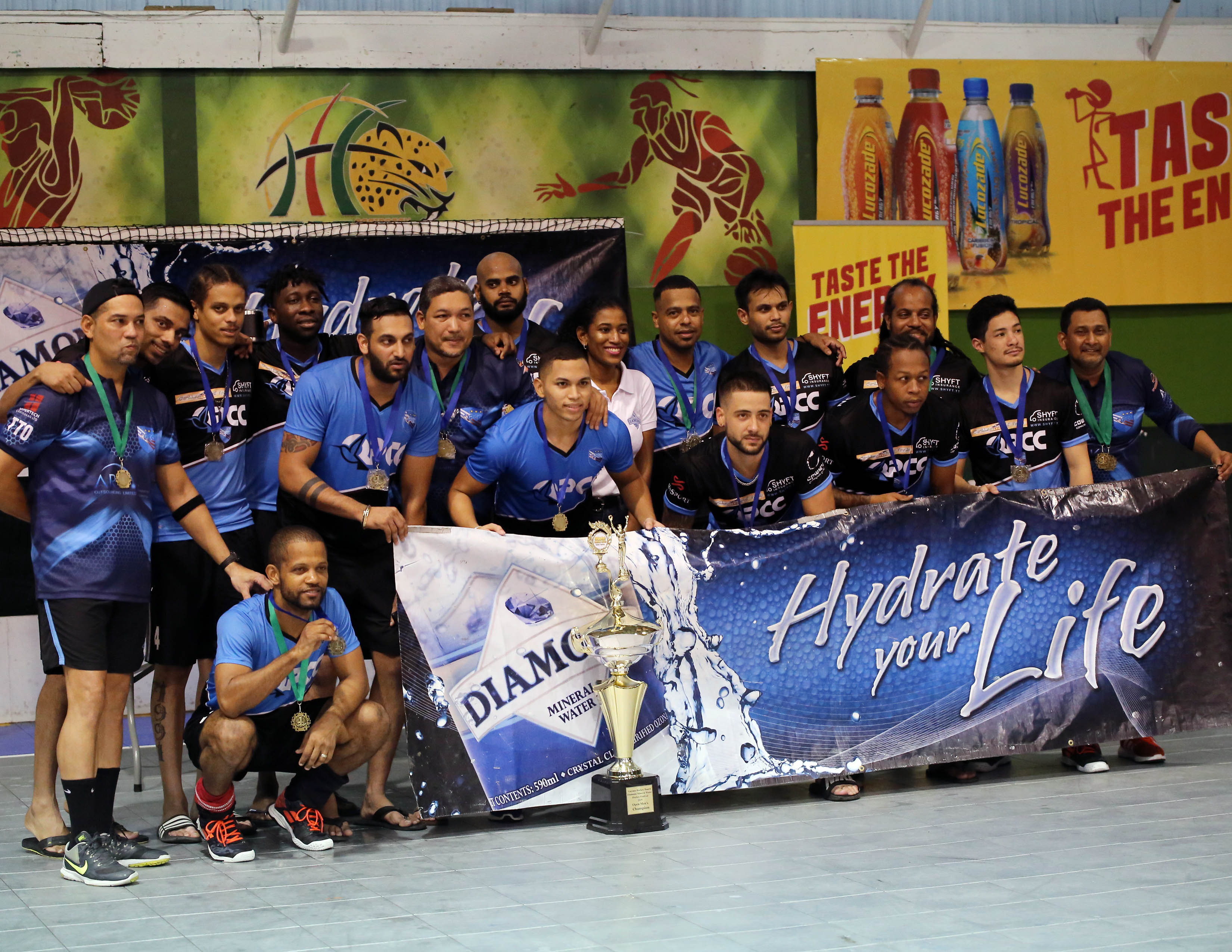 George United fought off the GBTI GCC Tigers in the Women's final, while a Raphael Govia helmet-trick and a Jerazeno Bell hat-trick carried QPCC to a three-goal victory against Bounty GCC Vintage in the Men's Over-35 final. At fulltime, QPCC had won 11-8 thanks to Govia and Bell despite Kevin Spencer solo effort at spurring a GCC comeback with six goals.
In the male final, QPCC netted three goals in quick succession in the third quarter of the game after both sides were scoreless at halftime. Despite being three down late in the game, the Hikers fought valiantly as Jamarj Assanah, Aroydy Branford and Andrew Stewart all scored a goal apiece to tie things up at 3-3.
With the scores tied, things had to be decided via the penalty spot and QPCC held their nerve to edge out Hikers 3-2.
The ExxonMobil Women's final was another high-octane clash as the Guyanese girls battled back from four goals down, but it was too little too late as George United ran out 5-4 winners.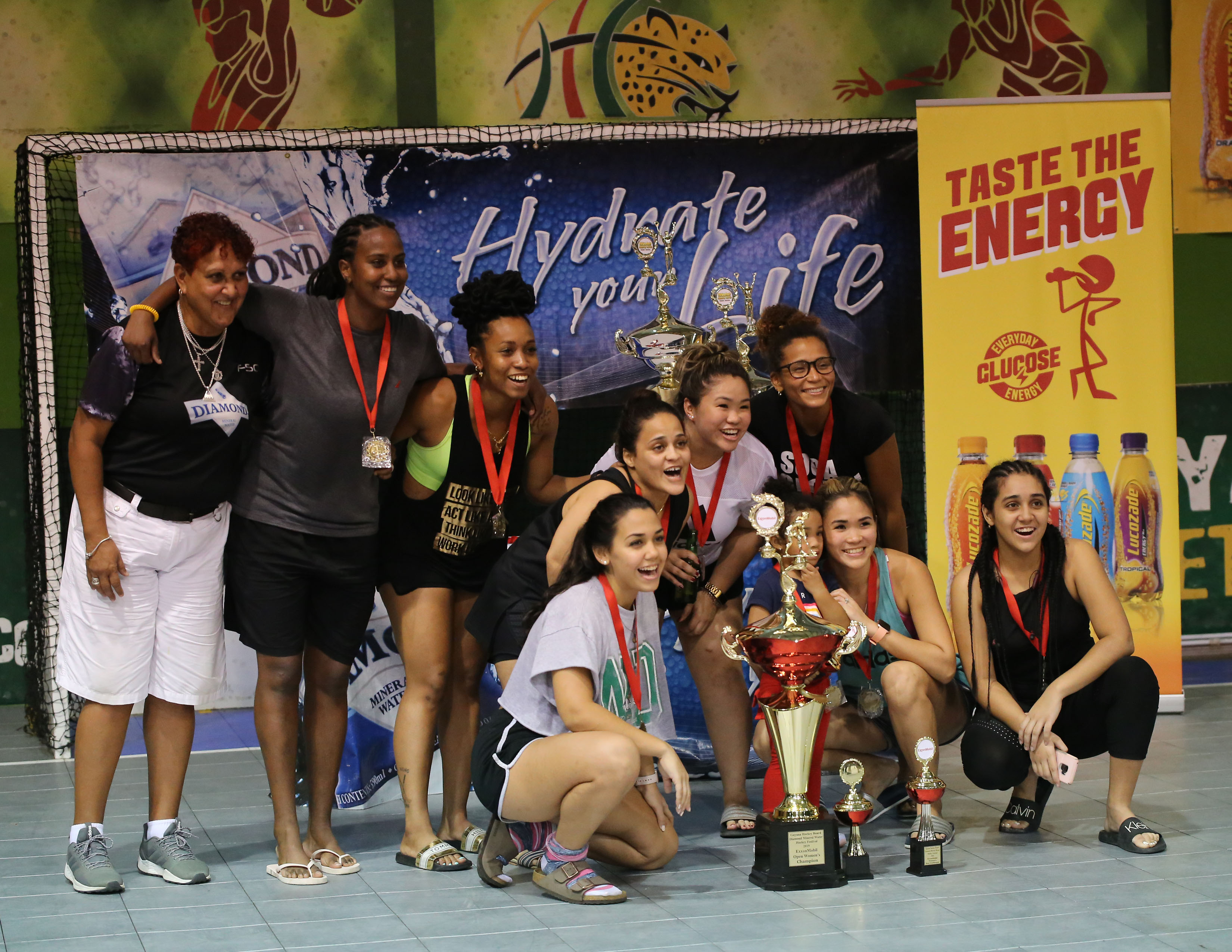 Brittney Hing netted the opening two goals for the eventual winners before captain Brianna Govia also netted a brace and Savannah de Freitas rounded things off with a single strike.
GBTI GCC Tigers captain Sonia Jardine opened the scoring for her side in the 28th minute, before Princessa Wilkie made it 2-5 in the 32nd minute. Marzana Fiedtkou and Gabriella Xavier led a late surge with a goal apiece but time expired at fulltime George United were 5-4 winners.