Arguably Guyana's best hopes in recent times for Olympic qualification, the pugilistic quartet of GDF's Colin Lewis (Captain) and Desmond Amsterdam, along with Policeman Dennis Thomas and Forgotten Youths Foundation's (FYF) Keevin Allicock have arrived in Cuba where they will begin a three month training stint. The boxers are accompanied by Manager/ Head Coach Terrence Poole. The 2020 Olympics is slated for Tokyo, Japan from July 24 to August 9.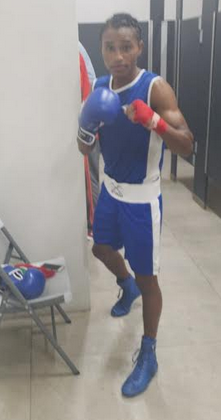 Two other members; Cuban Coach Francisco Roldan and Coach Seabert Blake, are expected to join the team at later dates.
According to Guyana Boxing Association (GBA) head honcho, Steve Ninvalle, the trip is focused solely on giving the athletes "every opportunity to properly prepare for this year's Olympic qualifiers from March 26 to April 3 in Argentina".
Meanwhile, Ninvalle also pointed out that the GOA's contribution was the most notable; the cost of funding the team to Cuba is US$31,000.
Contributions were also made by the National Sports Commission. The commission has already handed over GYD $1 Million and has promised additional funding.
Guyana's Mike Parris is the only boxer from the English Speaking Caribbean to boast an Olympic medal when he won bronze at the 1980 Olympics in Moscow.